See how your sponsorship funds are put to use! Below are some of the highlights from 2023.
If you would like to see pictures from previous years, contact SOAR at info@soar-us.org.
If you would like to send a letter or special gift to the individual you sponsor (Armenia only), please mail to:
Hripsime Muradyan
19/1 Tbilissi Blvd, 052
Yerevan (Kanaker), Armenia
hmuradyan@soar-us.org
New smile for Inessa Mardoyan at Our Lady of Armenia Annie Bezikian Center in Kanaker.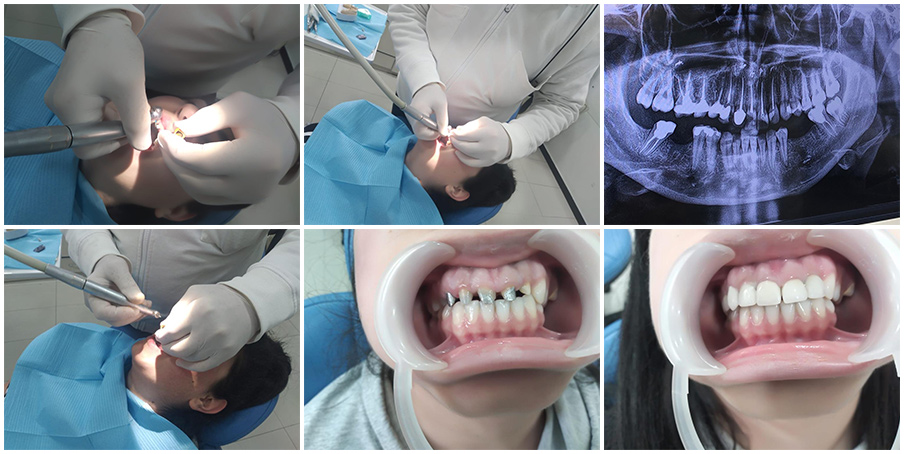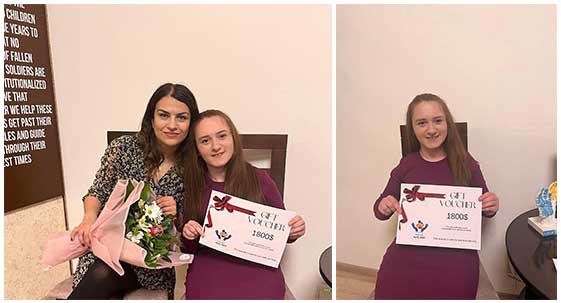 In 2020 SOAR helped to fund the multiple knee surgeries that Satenik Abrahamyan needed to be able to walk again. SOAR supported her through her physical therapy and she is now thriving.
SOAR gave her $1,800 toward her own apartment and independent living!
Lilit was diagnosed with cerebral palsy, spastic quadriplegia, and osteoarthritis of both hips.
Levon was diagnosed with cerebral palsy, osteoarthritis of the left hip, and deformity of the feet.
Both received surgical procedures last November that will help them with mobility, pain reduction, and the start of rehabilitation. They are both in physical therapy and doing very well!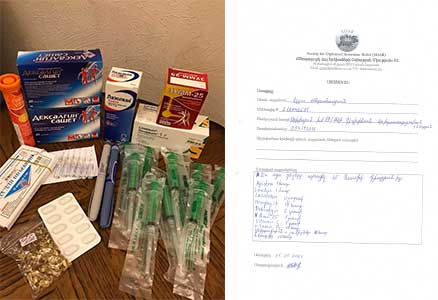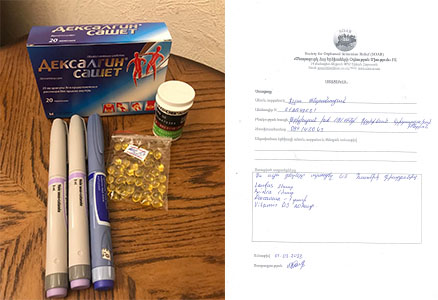 One of our students in the SOAR Sponsorship Fund continues to receive needed medications.