SOAR 17th Anniversary Attracts 250 Global Supporters to Philadelphia for Week-Long Celebrations
Founded in 2005, the Society for Orphaned Armenian Relief (SOAR) provides humanitarian relief to orphaned children and adults with disabilities in Armenia. During the past 17 years, SOAR has remained vigilant by spearheading child protection issues and satisfying the needs of Armenia's most vulnerable populations. Growing to meet these needs while keeping true to its mission, SOAR has expanded to prevent institutionalization by providing financial, educational, and humanitarian assistance to at-risk children, youth, and families. Today, SOAR boasts more than 600 volunteers in 145 Chapters worldwide, supports 34 orphanages and facilities in four countries, and has distributed more than $11.5 million in humanitarian aid since its inception.
Week-long SOAR anniversary festivities kicked off Wednesday, March 23rd with a Board of Trustees Meeting followed by a catered dinner held at the home of George S. Yacoubian Jr., SOAR Founder and Executive Board Chairman. On Thursday, SOAR welcomed global Chapter leadership to Tavola Restaurant in Springfield, PA, for a cocktail party where many, for the very first time, had the opportunity to meet their peers and SOAR's Executive Board and staff.
Global Chapter Meetings took place Friday and Saturday at the Springfield Country Club, providing a forum for Chapters, facilities directors, and invited speakers to exchange ideas and initiatives and explore areas of opportunity for cross cooperation and collaboration. The meetings also served as a special opportunity to recognize Chapter volunteers with 5-year, 10-year, and 15-year service pins for their unwavering dedication to the organization.
SOAR's Crimson and Crystal Gala took place Saturday, March 26th at the Springfield Country Club, with more than 250 celebrants in attendance. The lavish anniversary event began with a cocktail party where guests had a chance to mingle and bid on a variety of silent auction items while enjoying the musical talents of the Lucy Yeghiazaryan Jazz Quartet.
Heartfelt video messages to SOAR were offered by Elisha Wiesel, the Armenian Evangelical Boarding School (AEBS), and California Congresswoman Jacqueline Speier, followed by inspirational words from Mother Arousiag Sajonian.
"Many charitable organizations help, but very few think about changing systems," said Mother Arousiag. "The mentality in Armenia was orphans are not intelligent, orphans cannot accomplish something, orphans they are secondary people…SOAR has changed this mentality. If today the Our Lady of Armenia is soaring, it's because of SOAR."
Continuing with words of encouragement, Mark Geragos, Esq., Master of Ceremonies shared, "The idea that we are the first Christian nation in a nascent democracy who exists in sea of hostility and we have been able to thrive throughout all of these challenges and have organizations like this that do Gods' work literally is a story that is not told and is a story that needs to be told."
Annually, SOAR honors patrons and volunteers whose unparalleled service to the organization deserves recognition. 2020 and 2021 awards were distributed at the gala as follows: Sevana Petrosian, Greg and Laurel Sarian, 2020 Patrons of the Year; Syune Hakobyan, 2020 Chapter Volunteer of the Year; New York Juniors of the Year (2020); Margaret Yacoubian, Varooge Yerganian, 2021 Patrons of the Year; Tenny Amin, 2021 Chapter Volunteer of the Year; and New Jersey and Philadelphia Junior Volunteers of the Year (2021).
Greg and Laurel Sarian have provided significant financial support to SOAR since its inception, and Greg Sarian serves as an integral part of the Board of Trustees. "Laurel and I are grateful to be able to support SOAR with our time and our resources…SOAR's mission of helping Armenian orphans around the globe with a better life speaks to us," said Greg Sarian. "But it's more than that…our Christian faith is the cornerstone of our lives…thank you to SOAR for allowing us to honor Christ with our efforts."
Two surprise dedications were also unveiled to Reverend Father Asadur Minasian, SOAR Executive Board of Director, and the Megerian and Bardakjian family. A kitchen renovation at the Our Lady of Armenia Center was completed in March 2022 in honor of Father Minasian's Catholic ordination, with SOAR's second Transitional Center opening this June in Yerevan named in honor of the late Papken and Anahid Megerian. The evening was capped off with Armenian dancing to a dynamic performance by Elie Berberian and band from Montreal, Canada.
SOAR extends its sincerest gratitude and appreciation to the Harold and Josephine Gulamerian Armenian Orphan Fund, Gala sponsors, the SOAR Philadelphia Chapter, and all supporters who made its 17th year anniversary week unforgettable. Headquartered in Philadelphia, SOAR is the world's only charitable organization devoted exclusively to providing humanitarian relief to orphaned Armenian children. To learn more about SOAR and view the gallery of anniversary photos and videos, visit soar-us.org.
ACHT CHRISTMAS TEA HELPS BRING $6,000 to SOAR
The ACHT Christmas Tea started the holiday season festively on Saturday, December 4th.  A group of volunteers decorated the hall in charming Christmas spirit, prepped the food and put together a wonderful afternoon for ninety ladies.  The ACYOA Juniors did a remarkable job with helping serve tea, quiche, veggie wraps, turkey sandwiches, shrimp skewers and generous portions of appetizers and desserts.  We are also very appreciative for the men in the kitchen who made sure the plates were going out on schedule and kept up with cleaning all of the dishware.  With the generosity of MEM Tea, we were provided with our tea selections for the event.  (You can order MEM Tea from www.memtea.com.)
Elise Durgarian, master of ceremonies, introduced Alexandra Zouranjian who read a short Christmas skit with help from a special visitor, Santa.  When Santa walked in, he filled the room with smiles.  As the ladies lined up to take pictures with Santa, everyone's inner child came out as the spirit of Christmas came alive.  Attendees were encouraged to go to the silent auction table where twelve assorted baskets and wreaths were aplenty and created some friendly competition.
A presentation was made by Raffi Jehanian, Vice Chairman of SOAR, Society for Orphaned Armenian Relief, giving an overview of what SOAR does for Armenian orphans and orphanages.   With the success of this event and in truly bringing in the Christmas spirit, ACHT will give a $6,000 donation to SOAR to be used for diapers, winter coats, new furniture including cribs and wardrobes for newly renovated bedrooms.
We are so appreciative for everyone who made this event such a success!  To all of our supporters, thank you for providing donations to help benefit SOAR and ACHT.   To all of our volunteers, thank you for your time, hard work and dedication.  We are truly enthused about the outcome and to be able to provide such an amazing donation to SOAR right before Christmas.  We look forward to seeing all of you at the next tea!
SOAR TRANSITIONAL CENTER RENOVATIONS UNVEIL EXCITING NEW OPPORTUNITIES IN GYUMRI
The Society for Orphaned Armenian Relief (SOAR) established a residential Transitional Center in December 2019, the first of its kind in Gyumri, Armenia, to address an existing gap in care for older teenage girls who, as they age out of the orphanage system, are at serious risk for homelessness, unemployment, and human trafficking.
To address this distinct population, SOAR's Transitional Center welcomes vulnerable young women into a residential setting that prepares them to become accomplished, educated, and self-supporting adults. The Center provides a safe, nurturing environment that facilitates higher education, requires participation in programs to enhance essential life skills, and offers the opportunity for volunteerism to the community.
Thanks to funding from the Norman K. Miller Charitable Fund, the Harold and Josephine Gulamerian Armenian Orphan Fund, and the SOAR New Jersey (NJ) Juniors, the basement of SOAR's Transitional Center has been transformed into a modern Training & Program Hub. The newly renovated space will be used for vocational training and educational activities for the young women residing at the Center and for disadvantaged youth across the region.
When we started SOAR in 2005, our dream was to create our own Center – a facility where we would emphasize formal education and job training and empower our residents to recognize their true academic and professional potential," says SOAR Executive Board Chairman George S. Yacoubian Jr. "Our vision came true with the creation of our Transitional Center. As we refine our model and expand our reach, we look forward to opening additional strategically located facilities throughout Armenia and Artsakh in the years to come."
The SOAR NJ Juniors, led by advisor Juliet Inan, also funded renovation of the grounds of the Transitional Center, transforming it into a thriving outdoor garden where the residents plant trees, vegetables, and fruit.
The Society for Orphaned Armenian Relief is the world's only charitable organization devoted exclusively to providing humanitarian relief to orphaned Armenian children. To learn more about SOAR, visit soar-us.org.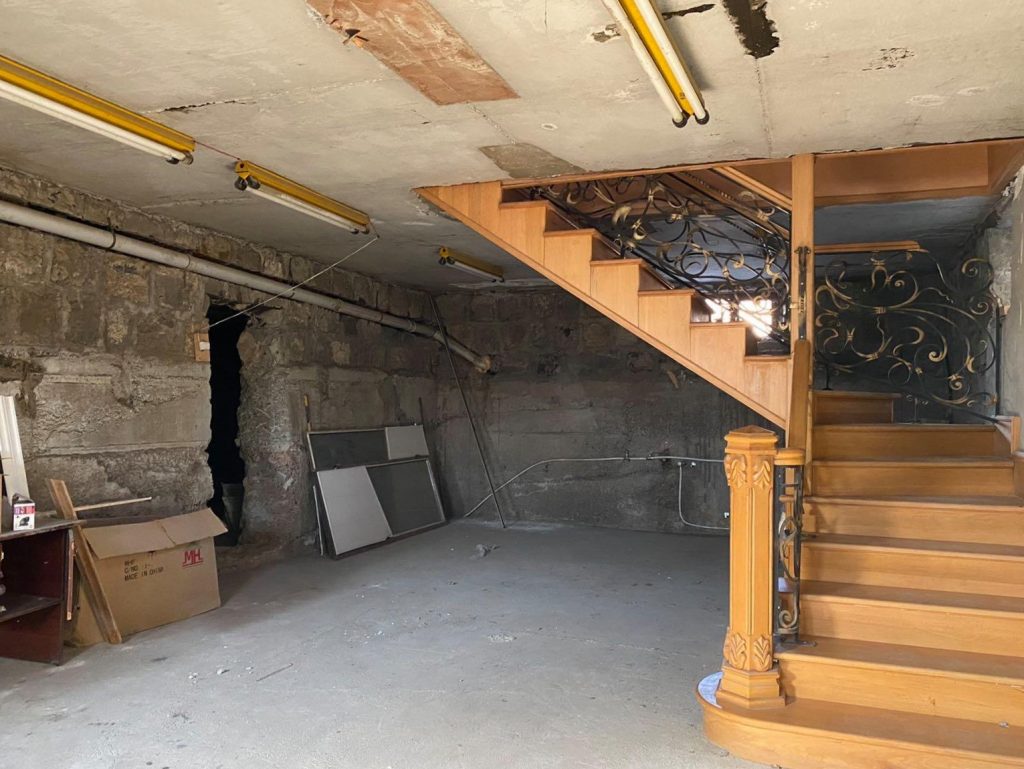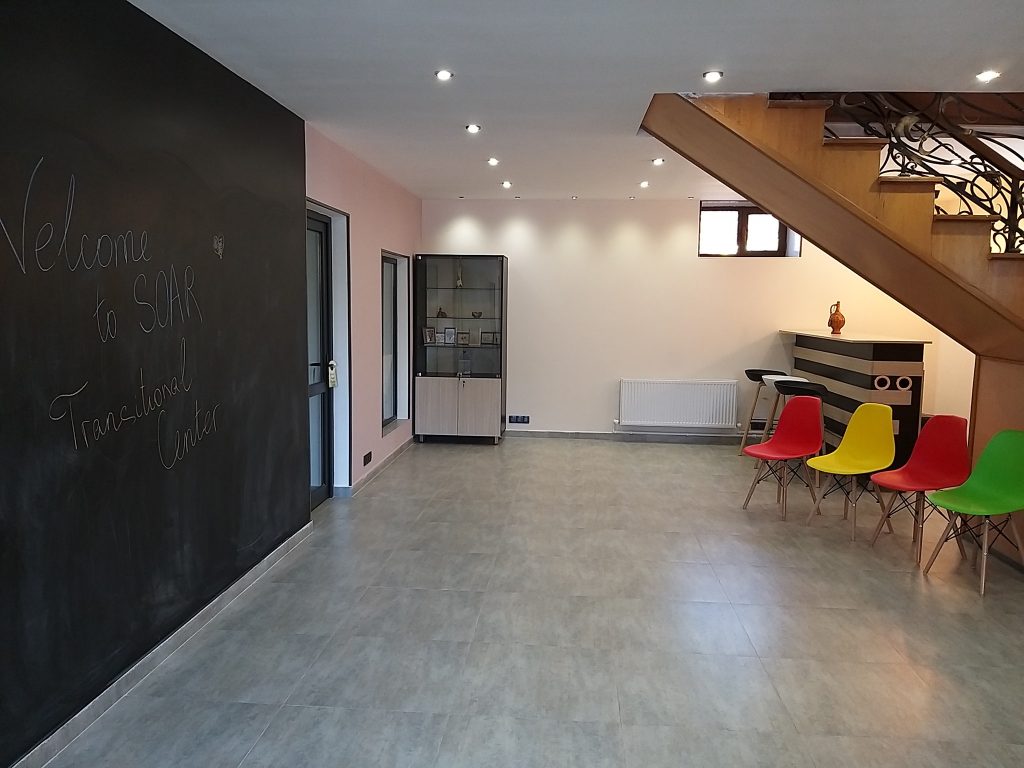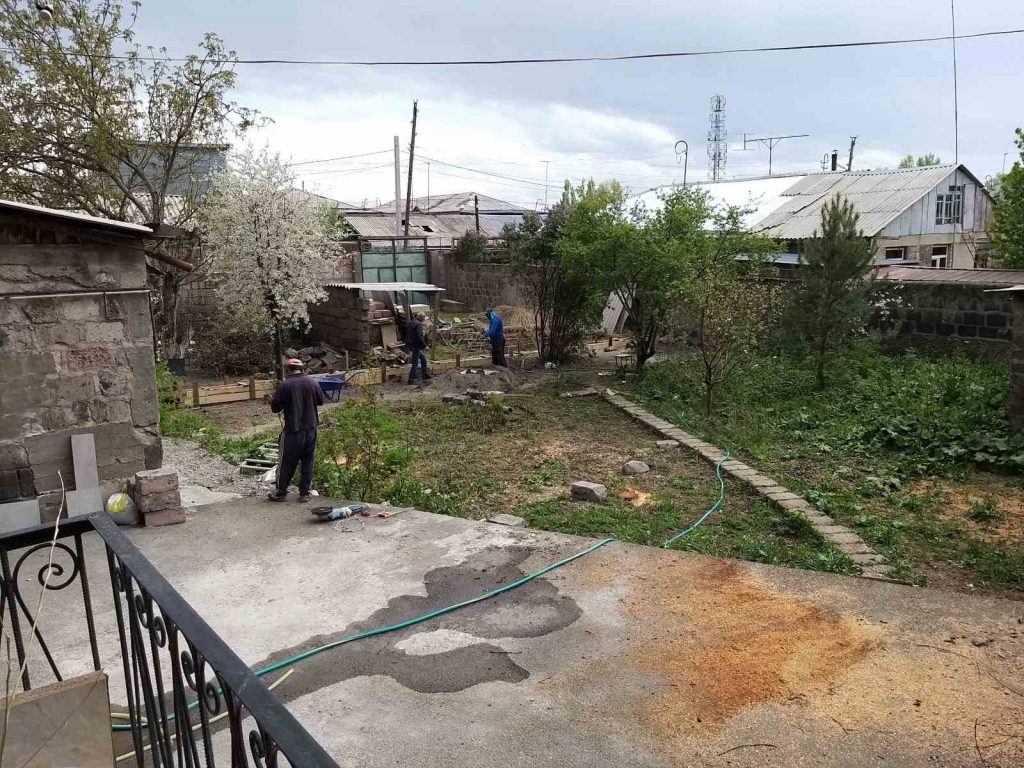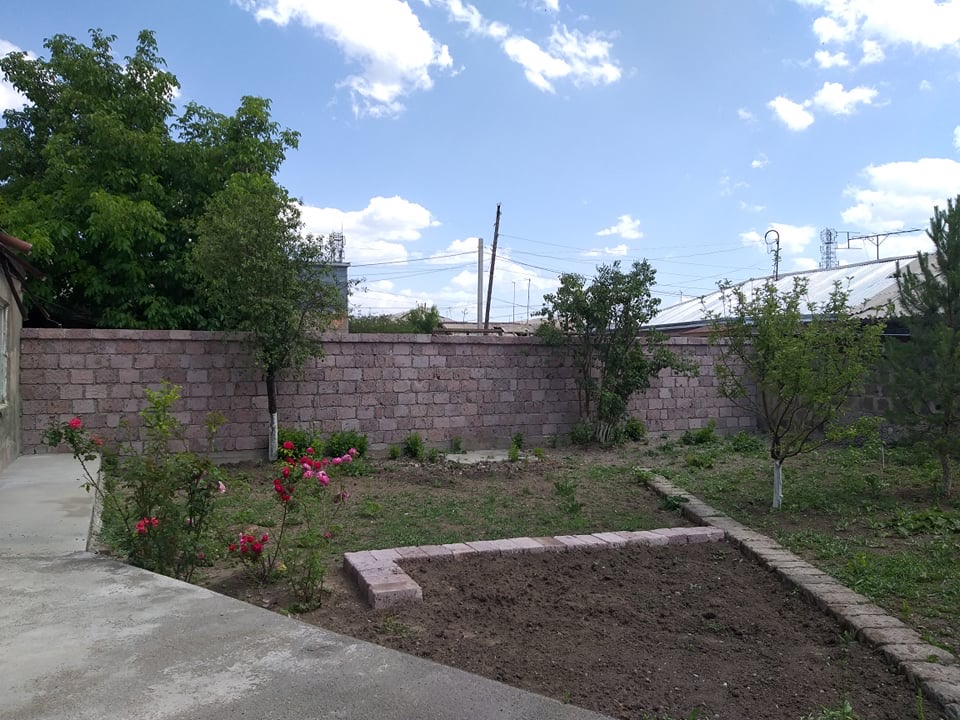 SOAR OPENING OF FALLEN SOLDIERS SUPPORT CENTER IN YEREVAN
In March 2020, the Society for Orphaned Armenian Relief (SOAR) created the Families of Fallen Soldiers Relief Fund to assist the families of fallen Armenian service personnel by providing direct financial support and children's enrichment assistance. The Fund aims to build strong, caring, and loving bonds with each family and to follow the widows and children through the years to assure that no children of fallen Armenian soldiers are ever institutionalized.
In the fall of 2020, SOAR mobilized its efforts and immediately addressed the humanitarian crisis in the region. Among SOAR's many initiatives included providing support to the orphans and institutional staff displaced from Artsakh to SOS Children's Village in Kotayk, Armenia, where they remain. SOAR also shipped two sea containers of food, clothing, medicine, and personal hygiene supplies.
To proactively address the overwhelming post-war need in Armenia, SOAR has established a Fallen Soldiers Support Center in Yerevan (Vagharshyan Street 24/6, Apt. 38) coming April 2021 as a non-residential facility that provides economic assistance, grief counseling, academic tutoring, job placement, and other services to families of soldiers killed or severely injured in battle. The overarching goal of the Center is to offer compassionate and holistic support to spouses, children, and families grieving the death of an Armenian soldier killed or wounded in battle.
In post-war Arstakh and Armenia, SOAR now provides families of fallen soldiers with financial assistance, emotional support, improved housing, and vocational training. "While the loss of our fallen Armenian soldiers is itself a tragedy, the war has had the secondary effect of leaving children fatherless and mothers and families without their primary breadwinner," says SOAR Executive Board Chairman George S. Yacoubian Jr. "We invite all Armenians to join SOAR to assist these families so that the widows of our fallen Armenian soldiers can withstand their darkest hours and emerge as confident and resilient caregivers for their children."
In commemoration of SOAR's new Center and the 106th Anniversary of the Armenian Genocide, honored artist Hayk Melikyan will perform a virtual piano recital on April 25th premiering the piano transcription of Whispering to the Wind from Alessandro Scarlatti's Tigrane Opera. To purchase tickets, please visit soar-us.org/haykforheroes.
The Society for Orphaned Armenian Relief is the world's only charitable organization devoted exclusively to providing humanitarian relief to orphaned Armenian children. To learn more about SOAR, visit soar-us.org.