Tucson joined the SOAR family in July 2022. Tucson, in Southeastern Arizona, lies along the Santa Cruz River on a hilly plain of the Sonoran Desert. Tucson is a bilingual community with a large Spanish-speaking minority. It is the seat of the University of Arizona, which was founded in 1885, and is also home to Pima Community College. Davis-Monthan Air Force Base, Old Tucson (a western movie and television location), and the Kitt Peak National Observatory are nearby. The Arizona-Sonora Desert Museum, in the foothills of the Tucson Mountains, is a living museum of desert wildlife and vegetation.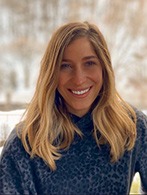 Hannah Marashian
Co-President
Hannah Marashian has a Bachelor of Arts degree in Global Studies with an emphasis on the Middle East and North Africa from the University of California, Santa Barbara. After graduating, she partook in graduate courses in International Trade and Commerce at the University of California, Los Angeles before leaving for Armenia to participate in the Birthright Armenia program. While in Armenia she worked at the A.D.Sakharov Armenian Human Rights Center in Gyumri, the Regional Studies Center in Yerevan, and The HALO Trust in Artsakh. She's spent the last few years working in customer operations for a biotechnology company in both the U.S. and Armenia. In her free time, she enjoys spending time with her Armenian rescue dog, Tina.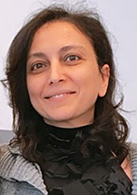 Lusine Yepremyan, D.Sc.
Co-President
Lusine Yepremyan has a Bachelor's Degree in Applied Mathematics, a Master's Degree in Industrial Engineering and a Ph.D. in Operations Research. She had various Data Science positions for leading banks, tech companies and financial institutions helping them with strategic business initiatives. She is a former professor of Predictive Analytics and Database Design and an algorithm inventor.
Lusine is a mother of two girls. Her current interests are Real Estate, Ancient Pottery, Agriculture and Traditional cuisine.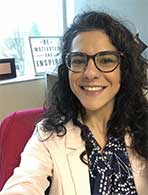 Anna Yaghmourian
Anna Yaghmourian earned Bachelors of Arts degrees in International Affairs and Music, and a minor in Economics from Northern Arizona University. Anna has played the clarinet for 22 years and also enjoys playing the piano.
Currently, Anna works for Allianz Trade helping businesses protect their accounts receivables.
Anna spent two years in Seattle and two years in North California and is excited to be back in Phoenix where she grew up. In her free time she enjoys hiking, bicycling, and listening to and playing music.
Anna is an adoptee from Yerevan, Armenia—she is excited to be working with SOAR.