SOAR - London Chapter
Launched in January 2012, London represents SOAR's first Western European Chapter. The Armenian diaspora in Britain is small when compared to the United States. The first Armenian community in Britain was formed in Manchester in the 19th century. Comprised of textile traders, small manufacturers and retailers, the first Armenian Church was opened in 1870. The Armenian population in Great Britain is approximately 18,000, living primarily in London and Manchester.
Vatche Cherchian
President
Vatche was born and raised in London and interned at the Embassy of Armenia in Washington D.C. as part of the Armenian Assembly of America internship program. He then graduated from City University London with a BA (Hons) in Journalism and Economics.
Vatche then pursued a career in real estate starting out at Edmund Cude & Booth, one of London's oldest Real Estate firms where he became Portfolio Lettings Manager. Having completed his ARLA and NAEA qualifications he then joined Countrywide before moving to his current role as Regional Director at real estate firm, Portico. He now oversees the operations of the business and personnel in their prime London offices across both Lettings and Sales disciplines where he is responsible for developing key strategies to improve headline business KPIs and maximise overall revenue and portfolio growth as well as working on acquisitions and takeovers.
Outside of work he is a keen tennis player and qualified Tennis Coach as well as playing football for the AYA (Armenian Youth Association) Men's 1st team. He has also volunteered at the K Tahta Armenian school helping with events and fundraising. He is a keen traveller and enjoys seeing new parts of the world as often as he can and has a passion for new cuisines from around the world.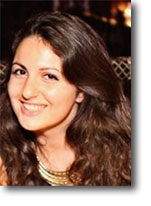 Alice Agulian
Treasurer
Alice is a London born Armenian, who holds a Bachelor's degree in Economics and Development studies from the University of Manchester and a Master's degree in International Development and Emerging Economies MSc, at Kings College London.
Alice has previously interned with Armenian organizations, including the Armenian Assembly of America and Policy Forum Armenia. She also has previous charity experience whilst working at the British charity, Comic Relief. Alice now works in the Treasury at the European Bank for Reconstruction and Development (EBRD), where she has been for the past four years.
Her interests outside of work include playing netball, visiting art galleries and baking. She enjoys travelling and learning about different cultures. She is fluent in both Armenian and English; with strong knowledge in French and Spanish.
Eduardo Balekjian
Eduardo is passionate about helping SOAR improve the lives of Armenian orphans around the world. After volunteering with the SOAR Brussels Chapter for almost 2 years from 2014 to 2015, Eduardo took the role of President of the London Chapter in Spring 2016 before stepping down in Spring 2017, and is excited being a part of this group of volunteers.
Prior to London and Brussels, Eduardo helped serve a number of causes through volunteering at events and various community service roles in the US, the UK, and his native country of Brazil.
He now works as a full-time fundraiser for a UK charity delivering enterprise education in the UK and as a consultant to not-for-profit organisations, businesses, and public sector organisations on transnational cooperation projects across Europe.
Eduardo speaks Portuguese, English, Spanish, French, and Italian, and very basic Western Armenian.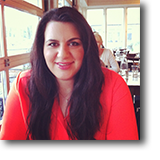 Sarineh Cherchian
Sarineh is a senior marketing professional with over ten years' experience across a number of areas including public sector, retail and real estate. She currently works at a global real estate consultancy as an associate director within the commercial marketing team, looking after brand and marketing strategy across a number of business divisions.
She graduated from the London School of Economics with a BSc in Economics and has also completed professional diplomas in marketing and business management.
Outside of work she enjoys theatre, arts and music. She is fluent in English and Armenian and can speak conversational French.
Sona Djerrahian
Sona was born in Yerevan before moving to the Netherlands as a young child. She holds a Bachelor's degree in International Communication Management, gained at a University in Rotterdam. In 2010 she completed a Master's Degree in Sociology from Goldsmiths University of London.
Since her studies, Sona has worked in the Marketing and Business Development sectors, often for Armenian employers. She now works for an education charity in east London which collaborates with local employers and schools to improve the future career prospects of children and teenagers in the area. Aside from her full time position, since 2013 Sona has been a weekly volunteer at a charity dedicated to supporting children, teenagers and families living with HIV.
Sona is fluent in Dutch, English, and both Western and Eastern Armenian.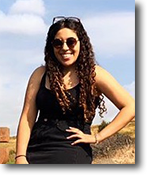 Araz Farra
Araz is a London born Armenian, who has a Bachelor's degree in Fine Art.
Araz works in Television production and development, she enjoys coming up with creative ideas and solutions and is excited to be able to apply her skillset to SOAR.
Outside of work she enjoys creating short films and photography.
Arous Kozmanyan
Arous was born in Yerevan and lived there until 2011. After she finished her Masters degree in Computer Science from State Engineering University of Armenia, she worked as a software developer in the Yerevan branch of a US media research company, MediaLogiq Systems. Later Arous decided to get her second Masters degree, this time in Financial Systems Engineering from the University College of London, so she moved to London in 2011. After completion of her Masters,she decided to widen her professional experience in London. She has been working for FactSet Research Systems as a software engineer.
Arous is passionate about social responsibility and while living in Armenia she participated in numerous volunteering projects and social initiatives, like "Clean Yerevan", "Bnatachar", "Parenq hayeren". However, the move to London pushed Arous a bit further away from volunteering and she hopes to be able to come back to this rewarding experience while cooperating with SOAR.
She is fluent in Armenian, English, and Russian.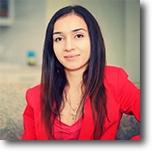 Marine Mograbyan
Marine Mograbyan is a research postgraduate with an extensive experience in marketing. She holds a Masters' Degree in International Business Economics from City University, and is currently enrolled in PhD programme in Entrepreneurship & Innovation at Imperial College. Prior to starting as a researcher, she worked in pricing, product marketing, and market analytics. Marine is excited to be a part of SOAR, and bringing her analytical, management and marketing skills to help achieve and excel the organization's goals.
Marine is fluent in Armenian, Russian and English.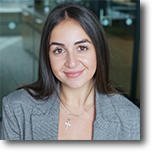 Nina-Nevart Minassian
British born Armenian, Nevart graduated from University College London (UCL) with a Bachelors degree in History. Graduating in 2018, she now works in marketing for IHS Markit's financial services business, where she supports on the coordination of events, campaigns and promotional materials.
Outside of work, Nevart trains in Brazilian Jiu Jitsu and enjoys drawing and cooking. She is fluent in Armenian, English and Spanish and can speak conversational Arabic and Italian.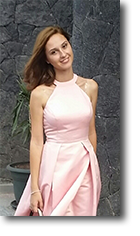 Mariam Safaryan
Mariam holds a Bachelor's degree in French and Russian society and culture. She is currently working as an International Research Associate with international clients from North America to South East Asia. Mariam has previously worked in the political, legal and tourism sectors which have given her the value of multidisciplinary approach to community projects.
She has been extensively involved in various community development projects all over Armenia and Artsakh with the Luys Foundation. Mariam has previously interned with UNICEF Armenia and established a UNICEF UCL on Campus society to raise funds and awareness for campaigns revolving around children's rights, in addition to establishing peer learning projects for children from disadvantaged backgrounds.
Mariam is fluent in Armenia,English, Russian and French, as well as in the process of learning Spanish.
Asia Tumasian
Asia Tumasian holds a Master's Degree from London Business School and has extensive experience in finance and consulting focusing on natural resources in the Emerging and Frontier Markets. Combined, she has spent eight years in major Investments Banks such as Citigroup and Credit Suisse and major consulting companies. Asia co-founded a number of start-ups and has been heavily involved in the social enterprise scene in the UK. She is excited to be able to apply her knowledge and skills in helping to build the London chapter of SOAR.