SOAR North Carolina (launched September 2011) and SOAR South Carolina (launched February 2021) merged into SOAR Carolinas in September 2022.
North Carolina became a state on November 21, 1789. In 1861, North Carolina became the first of 11 states to secede from the United States, beginning the American Civil War. Despite the fact that no major battles were fought in the state, North Carolina recruited and sent more soldiers to fight for the Confederacy than any other rebel state. The largest cities in North Carolina are Charlotte, Raleigh, Greensboro, Durham, Winston-Salem and Fayetteville, all having a population of more than 100,000 residents.
Settled by the English in 1670, South Carolina became the eighth state to ratify the US constitution in 1788. Its early economy was largely agricultural, benefitting from the area's fertile soil. South Carolina was the first state to secede from the union in 1861 and was the site of the first shots of the Civil War – the shelling of Fort Sumter by Confederate troops on April 12, 1861. Today, the South Carolina coastline near Myrtle Beach has developed into one of the premiere resort destinations on the East Coast. Famous South Carolinians include musicians James Brown, Chubby Checker and Dizzy Gillespie, novelist Pat Conroy, boxer Joe Frazier, and tennis champion Althea Gibson.
Yeva Mkhoyan
President
Yeva Mkhoyan was born and raised in Vanadzor, Armenia. She moved to Myrtle Beach, South Carolina when she was 10 years old. Yeva recently graduated from the University of South Carolina, Columbia, with a Bachelors in Psychology and a minor in Political Science. In addition to having worked as a researcher at USC's Institute of Mind and Brain, and now working as a research assistant at Coastal Carolina University, her passion for volunteering and helping people led her to join SOAR. She looks forward to establishing and expanding SOAR's mission in the Carolinas in their efforts to help Armenian children.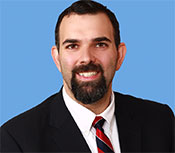 Arlen Boyajian
Arlen Boyajian was born in Burbank, California and raised in Dallas, Texas. Arlen holds a B.A. in Business Administration from Central Penn State and an MBA from University of North Carolina at Fayetville. Arlen has over 17+ years of organizational development and management operations expertise, and currently works at Duke Energy. Arlen is very passionate about working within the Armenian community,and has previously served on the board of SOAR in Detroit Michigan, worked with Saint Vartan camp and was treasurer of his ACYOA chapter in Dallas for several years. Arlen was also the treasurer of Saint Sarkis Armenian Church in Carrollton, Texas where he was heavily involved within the church community. Arlen now lives in Charlotte with his wife, Melanie, and daughter, Bella.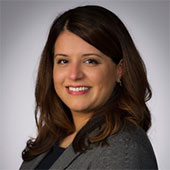 Melanie Boyajian
Melanie Boyajian was born in Hamburg, Germany to Armenian parents and immigrated with her family to the United States at the age of 3, where she was raised in the Chicago suburbs. Melanie is an Industrial Organizational Psychologist holding degrees from Illinois Wesleyan University and Central Michigan University and has held roles in both academia and the corporate world. Currently she works as an internal organizational psychologist at Duke Energy. Melanie spent 8 years living in "the middle of the mitten" Michigan and, together with her husband Arlen, helped to bring the Detroit chapter of SOAR to life. She relocated to Charlotte when she was recruited by Duke in 2016 and now calls the Queen City home. She is passionate about volunteer work and loves to spend her personal time traveling and exploring new places with her family.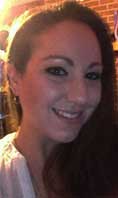 Rebecca Anais Enfiedjian
Rebecca is an enthusiastic professional who has held a passion for the environment and the creatures within it since her youth. Rebecca received her BA in Political Science and Master's of Public Administration (MPA) at North Carolina Central University. Both of her degrees focus on government within the public sector, with special regards towards energy management and environmentalism. While obtaining her MPA, Rebecca held two fellowships, one being a Climate Corps Fellow for the Environmental Defense Fund. Upon completion of her degree, Rebecca spent 5 months in Armenia, organized through Birthright Armenia, to assist in environmental and energy matters. Her colleagues have described her as driven, enthusiastic, and relentless in her pursuits. While Rebecca focuses her attention on environmental matters, she has an interest in social welfare issues that plague society. She wishes to use her knowledge and skills in assisting in these matters in order to build towards a better future.