SOAR - Artsakh Chapter
Artsakh joined the SOAR family in May 2014. One of the former Soviet Union's most intractable and longstanding conflicts is in Artsakh, an enclave the size of Connecticut wedged between Armenia and Azerbaijan. Legally speaking, the republic lies within Azerbaijan's borders, but the majority of its inhabitants are ethnic Armenians. The region's attempt at secession was rejected by Azerbaijan and sparked a bout of violence that created hundreds of thousands of refugees. Once the Soviet Union collapsed, Artsakh's legislature declared outright independence. The republic now enjoys "de facto" independence, though neither Armenia nor Azerbaijan recognizes the republic's territorial sovereignty. The Artsakh Chapter serves as liaisons to the two local Armenian orphanages that SOAR supports.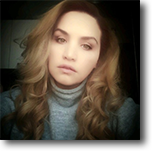 Arevik Musaelyan
President
Arevik Musaelyan is originally from and lives in Stepanakert, Artsakh. She has a degree in Law from the local State University (Stepanakert, Artsakh/ Karabakh). She has been working as a Senior Specialist in the state Justice Department for many years. Arevik cares about children and humanitarian causes wholeheartedly and is eager to take action to make a difference.
She is fluent in Armenian and Russian and is in the process of advancing in English.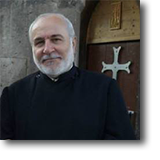 Albert Avagyan
Albert Avagyan is a mathematician by specialty, originally from Artsakh. He also graduated from the Religious Seminary of the Armenian Apostolic Church (in Ejmiatsin). Albert works at the Municipal Administration of the Yerevan city as a Financial specialist and in parallel serves as a deacon in the local Church. He is highly interested and active in humanitarian actions.