SOAR - Wisconsin Chapter
SOAR-Wisconsin
P.O. Box 210313
Milwaukee, WI 53221-8006
Wisconsin became part of the SOAR family in January 2012. A few Armenians arrived in Wisconsin as early as the 1890s. Between 1910 and 1920, whole families made their way to the factories in the cities of Milwaukee, South Milwaukee, West Allis, and Racine. With as many as 500 families arriving in Racine alone, two Armenian churches were built, bringing the total number to four in Wisconsin. Today, these four churches lend a hand in ministering and being a focal point for the Armenian community through religious services, picnics, and special events. Most of the early Armenians of Wisconsin came from the village of Tomarza, with others from Kharpert. Many of these new arrivals were literally young orphans, having lost their mothers, fathers and other family members. With determination and faith, they started a new life with a new husband or wife in a new land. We were not around to help those people during that time. This is now our time to make a difference in the lives of the Armenian orphans of today. With the help of their children, grandchildren, great-grandchildren, and their many, many friends, we will reach that goal. Join us!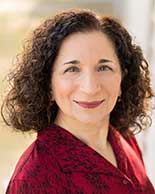 Shirley Saryan
President
Shirley Saryan, husband Levon, and their adult children Ani and Armen have been involved with SOAR Wisconsin since its inception. They visited orphanages in Armenia in 2013. Remembering stories from her maternal grandmother who spent time in an orphanage after her parents were killed in the Genocide of Armenians, Shirley realizes the positive difference the Society for Orphaned Armenian Relief is able to make in the lives of children.
Shirley holds a B.S in Education, an M.A. in Special Education, and a Professional Certificate for Director of Special Education and Pupil Services. A teacher of children with learning disabilities and behavioral/emotional disorders, Shirley was the special education diagnostician/program support coordinator for a school district for 25 years before she retired.
As an elected city official, Alderperson Shirley Saryan has served the City of Greenfield, Wisconsin since 2005. She is presently the President of the Common Council. Shirley has been on the boards of both professional and community organizations. She is the recipient of awards for volunteer service.
A lifelong active member of the Armenian Church, Shirley is the church organist, a choir member, and serves on the Board of Trustees as Vice-Chairperson. She is the Dirouhie (Chairwoman) of the Milwaukee chapter of the Daughters of Vartan.
Shirley has been in community theater musicals as a singer and dancer and had a leading role in a micro-budget film. She enjoys the symphony and theater with her husband and loves being with their three-year-old granddaughter

Harry Aghjian
Vice-President
Harry Aghjian, born in Milwaukee, WI, and a graduate of Marquette University, is married with five children. His first job out of college was with Louis Allis, a division of Litton Industries as a sales engineer in Minneapolis. Following new servo technology, he joined Getty's, a division of Gould in Racine, Wisconsin. In June of 1984, he left Getty's to begin CMA. CMA became a full service distribution organization with applications engineering and programming capabilities in 1992. Today, CMA applies and sells electronic drive systems, pneumatics, and hydraulic automated systems. Harry's hobbies include running, reading and working on automation systems. Harry supports several charities, including United Way of Waukesha, American Red Cross, Habitat for Humanity, Milwaukee Rescue Mission, American Cancer Society, and the AGBU. Harry is excited to support his heritage, provide a benefit to humanity, and honor the memory of his father, Garabed.

Mary Kay Hajinian
Treasurer
Mary Kay runs the Hajinian household as well as the Hajinian Dental Group. Mother of four, grandmother of ten, this St. Louis native is a physical therapist by training. She has been involved in the "Day on the Blue" Armenian orphan outreaches and the now Annual Golf Tournaments for SOAR Wisconsin for the past several years. Golf and competitive sailing keep her busy. She is looking forward to helping orphaned Armenian children.
George Abgaryan
Pic and Bio coming soon
Casey Aghjian
Casey Aghjian and her husband Harry live in Brookfield, Wisconsin. Together they have raised five children. Casey has spent most of her married life volunteering for the many clubs, sports and extracurricular activities that her children have been involved with. Currently, she works at the local elementary school as a Kindergarten Assistant. Casey and her husband had the chance to visit Armenia and an orphanage in Yerevan in the spring of 2015. She is looking forward to helping those children and many others that she had the privilege to meet.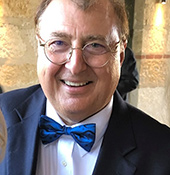 Chuck Hajinian
Executive Board member
Chuck Hajinian, a dentist in Milwaukee for more than 41 years, is married with three daughters, one son, and ten grandchildren. He collects Armenian antiquities, from manuscripts to ancient coins, is co-founder of the Armenian Numismatic and Antiquities Society  http://www.anasociety.org, and does stand-up comedy (check out his performance at the SOAR Boston fundraiser, 2019 HERE), writes books, and does impressionist painting . Chuck has been involved with raising money for a hospital in Haiti and has done mission dental work on prisoners in the prisons of Ghana and tribal Indians in the Amazon jungles of Venezuela. Over the years, he has been active in the Armenian Apostolic Church and Non-Denominational Evangelical churches. For the past several years Chuck has worked with SOAR to host a variety of charitable events for orphaned Armenian children; An now annual Golf Outing, their "A Day on the Blue" featured boat rides,  Armenian dancing and food, and displays of Armenian antiquities. Chuck is honored to be a part of the SOAR family and looks forward to implementing a variety of ideas and projects in the years to come.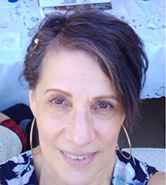 Laila Matinian
Laila Matinian is a long time champion of the underdog and underprivileged. Having taken the path less traveled led her to careers in export, customer relations management and education.
Laila grew up in Los Angeles to immigrant parents from Armenia and Lebanon. She attended one of three Armenian Schools in the area at that time. Whether her role is as a teacher of special needs students, business development or a volunteer, she brings compassion and enthusiasm to her work.
Becoming a new grandmother has led her to connect again with her Armenian roots. Laila enjoys cooking, bicycling and spending time with her daughters and grandson. She currently lives in Shorewood, WI recreating her father's delicious recipe for Matzoun (yogurt).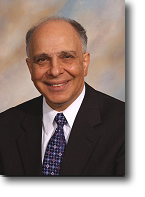 Levon Saryan
Levon Saryan recently retired after a long career as a toxicology laboratory director and was recently appointed a Commissioner for the Milwaukee Metropolitan Sewerage District. He is fluent in both western and eastern Armenian and is an overseas member of the Republic of Armenia National Academy of Sciences. His maternal grandfather, Ohannes Manoukian, was instrumental in gathering Armenian orphans from Turkish homes in Gesaria and Talas, and bringing them to the NER orphanage in Antelias, Lebanon, in the early 1920s.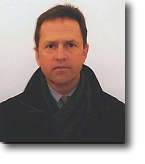 Dave Schmitt
Dr. Dave Schmitt is a general surgeon in Waukesha, Wisconsin. Married, with two grown boys, he has spent years doing volunteer surgery at many of the remotest places in Africa and other parts of the world. He and his wife have supported the "Day on the Blue" Armenian fundraiser in the past and now are excited to be a part of SOAR. David and his wife have a heart for those less fortunate. An avid golfer and runner, he spends his time keeping his two yellow labs out of trouble.