SOAR - Washington, DC Metro Chapter
The Washington, DC Metro chapter became indexpart of the SOAR family in April 2008 and spans the District of Columbia, Northern Virginia and parts of Maryland. The Armenian community in Washington, DC. grew as the Federal Government assumed a larger role in domestic and international affairs. Particularly after the Second World War, the Armenian community in the Nation's Capital and surrounding areas has grown steadily. Today, well over eight thousand Armenians live in the area and are engaged in diverse professional and academic activities.
Juliya Grigoryan
President
Juliya Grigoryan is Counsel at the U.S. House of Representatives Committee on Science, Space, and Technology. She graduated with a J.D. from the University of Kentucky College of Law and received her B.A. in Government and International Relations from Centre College. Juliya serves as a chair for the Undergraduate Public Service Scholarship for the B.A. Rudolph Foundation, a non-profit that champions women's professional development by providing scholarships for unpaid or underpaid positions in the D.C. area. Juliya is also co-chair of the Congressional Armenian Staff Association, which supports Armenian staff on the Hill by facilitating networking and learning opportunities. Juliya is a Birthright Armenia and an Armenian Volunteer Corps Alum. While in Armenia, Juliya worked with the Armenian Environmental Network and the Information and Public Relations Center of the Administration of the President of the Republic of Armenia.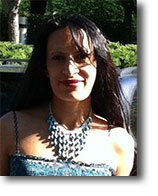 Nunik Nishanian
Treasurer
Nunik Nishanian graduated with a Master's Degree in Economics from Duke University in 2007, earned a Master's Degree in Industrial Engineering & Systems Management from American University of Armenia and received a Bachelor's Degree in Mathematics and Statistics from Yerevan State University. She is a Research, Project Management and Organizational Development specialist with over ten years' experience working for nonprofits, for profits and Research Institutions both in the U.S. and the developing countries in mid-to upper level management and consultancy positions. Nunik has significant experience in database analysis and forecast, project design and management, operational systems development, strategic planning and organizational change management.
Stella Grigoryan
Marketing Director
Stella is a video journalist, producer and a host at Voice of America's Armenian Service. She is committed to providing comprehensive coverage of the news and telling audiences the truth. Stella received her Bachelor's degree in journalism from Northern University of Yerevan. Stella is also a linguist, specializing in English, Russian and Armenian languages.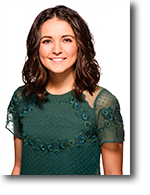 Ellie Mueller
Creative Director
Ellie Mueller is a Graphic Designer for an in-house creative team at The Heritage Foundation, a non-profit academic think tank in Washington, D.C. She creates print and digital elements for the organization including logo design, booklets, promotional products, invitations, and event collateral. She has worked with local business like Surroundings, Candlelight Floral, and University of Minnesota Duluth's School of Fine Arts. Ellie's an advocate for adoption and aspires to build and produce engaging and impactful designs that promote and communicate missions she believes in. She is from Minneapolis, Minnesota, and currently lives in Washington, D.C.
Volunteers:
Varduhi Ghazaryan – Medical Expert
Dr. Gagik Karapetyan
Tania Odabashian
Kathryn Salasky
Haykuhi Sekhposyan
Gretchen Soule