SOAR - Washington, DC Metro Chapter
The Washington, DC Metro chapter became part of the SOAR family in April 2008 and spans the District of Columbia, Northern Virginia and parts of Maryland. The Armenian community in Washington, DC. grew as the Federal Government assumed a larger role in domestic and international affairs. Particularly after the Second World War, the Armenian community in the Nation's Capital and surrounding areas has grown steadily. Today, well over eight thousand Armenians live in the area and are engaged in diverse professional and academic activities.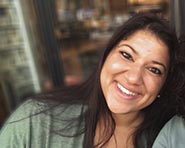 Diana Boyadjian
President
Diana Boyadjian is a proud first-generation Armenian-American and descendant of Armenian Genocide survivors who spent their youth together in an orphanage in Aleppo, Syria, eventually bringing their families together stateside in 1966 where her parents met as children. Born in Rhode Island, Diana has lived and worked in the UK, France, and in various cities across the US, including San Francisco, Miami, Boston, Providence, and Washington, DC. A Harvard University graduate, Diana currently resides on Capitol Hill, where she is a government affairs and strategic communications executive working at the intersection of technology and the public interest.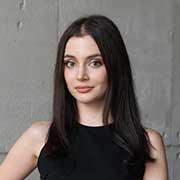 Diana Akopyan
Director of Communications
Diana Akopyan is an experienced Content and Social Media Marketing professional with 5 years of experience driving strategic initiatives across Marketing, Digital Marketing, and Marketing Strategy. She received her BA in Linguistics and Intercultural Communication from Moscow State University and a Diploma in Content Marketing and is currently working on her MS in Marketing at the Kogod School of Business. Diana has been involved in various Armenian initiatives – from volunteering through Birthright Armenia at IDeA, Aurora Prize, and Repat Armenia to working at Tourism and Urbanism Foundation in Dilijan.
Lia Geondzhyan
Lia is a Business Analyst, she has experience with various financial systems analysis, budgeting, process improvements and requirements gathering. She has passion for analytical work, and she has resourceful problem-solving abilities. Additionally, she works across many teams to develop proactive solutions to improve overall business process. She is passionate about coming up with creative solutions to meet complex customer requirements and seeks to continue meeting the mission requirements of customers.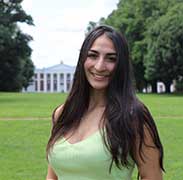 Tatev Gomtsyan
Tatev Gomtsyan was born in Gyumri, Armenia and currently resides in Virginia. She is a graduating student of the University of Virginia, where she studies Global Public Health and Data Science. Her interests lie in nutrition, maternal health, disability rights, and reproductive justice. She is grateful to join SOAR and contribute to impactful work in her community.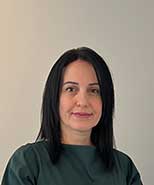 Anna Manukyan
Anna is a professional in the international development sector leading teams through navigating and adopting effective and innovative compliant and fit-for-purpose project management practices and financial and operational systems to bring transformative and lasting impact at scale. She has more than twenty years of experience supporting International NGOs by driving business priorities from conception to completion.
Dr. Mikael Petrosyan
Dr. Mikael Petrosyan attended the University of Southern California as an undergraduate, obtained his medical degree at Chicago Medical School and  completed his residency at LA County Hospital + University of Southern California. During his residency he also completed a two-year Pediatric Surgery Research Fellowship at Children's Hospital of Los Angeles.  He completed his Clinical Pediatric Surgery fellowship at Children's National Hospital and was recruited as a faculty member.  He also able to obtained MBA from George Washington University.  Dr. Petrosyan is currently the program director for Pediatric Surgery Fellowship and Associate Chief of General and Thoracic Pediatric Surgery at Children's National Hospital in Washington DC.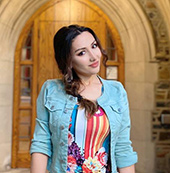 Lusine Stepanyan
Lusine is originally from Yerevan, Armenia.  In 2015, she founded a school of languages and professional development in Yerevan and has about five years of management experience. She has a Master's degree in International Development Policy from Duke University. For the past two years, she worked as a consultant for the World Bank in Washington, DC.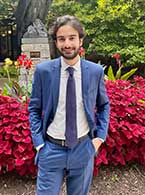 Torgom Zatikian
Torgom Zatikian was born in Saratov, Russia. Torgom holds master's degree in International Affairs: Global Governance, Politics, and Security with a concentration in state-building and Eurasian affairs from the American University School of International Service in Washington, D.C. He also studied in Russia, Austria, and China. Torgom's research on global governance solutions was published by the Geneva Graduate Institute. He has four years of experience in the non-governmental sector and think tanks, focusing on global politics, international institutions, and education. Torgom speaks English, Russian, Armenian, is fluent in Ukrainian and German, and is learning Spanish.
Volunteers:
Dr. Gagik Karapetyan
Tania Odabashian
Haykuhi Sekhposyan