SOAR - Washington, DC Metro Chapter
The Washington, DC Metro chapter became part of the SOAR family in April 2008 and spans the District of Columbia, Northern Virginia and parts of Maryland. The Armenian community in Washington, DC. grew as the Federal Government assumed a larger role in domestic and international affairs. Particularly after the Second World War, the Armenian community in the Nation's Capital and surrounding areas has grown steadily. Today, well over eight thousand Armenians live in the area and are engaged in diverse professional and academic activities.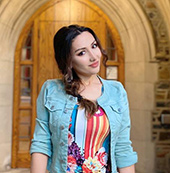 Lusine Stepanyan
President
Lusine is originally from Yerevan, Armenia.  In 2015, she founded a school of languages and professional development in Yerevan and has about five years of management experience. She has a Master's degree in International Development Policy from Duke University. For the past two years, she worked as a consultant for the World Bank in Washington, DC.
Leana Derbarghamian
Treasurer
Leana is a board member to SOAR-DC chapter and serves as the Treasurer.  She has served the DC-Metro community as a Trustee and General Counsel to various non-profits for over ten years.  Her experience in litigation and corporate law coupled with her background in business matters, has lead her to her current role as the General Counsel and Compliance Officer of a national healthcare cost containment company based out of Maryland.  In addition to the healthcare community, Leana was intimately involved in the legal aspects of the acquisition and construction of real estate within DC, MD and VA during her reign as the in-house counsel to a local builder.  She enjoys serving her community and assisting Armenian children in growth, health, and education.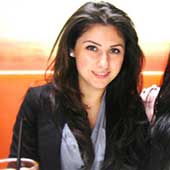 Armineh Ghazarian
Armineh earned her Master of Science in Finance from Georgetown University, McDonough School of Business, as well as her  Master of Science in Biotechnology, Bio-business from Georgetown University School of Medicine.  She also holds a Bachelor of Science in Nutritional Science, Biochemistry from the University of Maryland.
Armineh is currently a Program Analyst at the National Institute of Aging, Office of Small Business Research. Previously she has worked in various research and financial analysis positions, most recently as an intern for Birthright Armenia. Her involvement in the community is strong, including founding and chairing several Armenian organizations.
Armineh is fluent in Armenian, English, and can speak Farsi.
Mihran Kochyan
Mihran Kochyan is a Program Management consultant who lives in both Michigan and the greater DC area. He graduated from the University of Michigan with a Bachelor of Science in Computer Engineering, Political Science and Russian History.   He also earned a Master of Science in Computer Information Systems.
He has consulted regarding information technology programs in our Federal Government for a variety of programs.  He also consulted with Harvard/MIT for a healthcare technology consortium, Boeing Airlines for the brake issue with the 787 Luxury Jet, the automotive companies and even Owens Corning for new roofing projects, among other clients.
Mihran is an accomplished musician, playing classical, rock, blues, Greek, Arabic and our Armenian Kef Music on the Clarinet, Bass Clarinet, Guitar, Duduk, Our and Greek Bouzouki.
When in Michigan, Mihran lives with his wife, Joan with whom he has a wonderful daughter, Alyssa Adrine Douglas and an ill-mannered Greek Cheek Conure (tatoug/parrot) named Anoush.
Dr. Mikael Petrosyan
Dr. Mikael Petrosyan attended the University of Southern California as an undergraduate, obtained his medical degree at Chicago Medical School and  completed his residency at LA County Hospital + University of Southern California. During his residency he also completed a two-year Pediatric Surgery Research Fellowship at Children's Hospital of Los Angeles.  He completed his Clinical Pediatric Surgery fellowship at Children's National Hospital and was recruited as a faculty member.  He also able to obtained MBA from George Washington University.  Dr. Petrosyan is currently the program director for Pediatric Surgery Fellowship and Associate Chief of General and Thoracic Pediatric Surgery at Children's National Hospital in Washington DC.
Volunteers:
Dr. Gagik Karapetyan
Tania Odabashian
Haykuhi Sekhposyan