SOAR - Vienna Chapter
Vienna joined the SOAR family in May 2018. The history of Armenians in Austria dates back to Vienna's liberation from the Turkish siege at the end of the 17th century, when several Armenian merchants found a new market in the Habsburg Empire. In the beginning of the 19th century, Austrian Armenians enjoyed their status as an autonomous religious community. The Armenian community in Vienna grew constantly, so that by 1896 the first efforts were made to found an Armenian-Apostolic community. After the appointment of the first Armenian pastor in Vienna in the 1920s, the number of Armenians in Austria continued to grow, boosted by refugees from Lebanon, Syria, Iraq, Iran, Turkey and, most recently, the Republic of Armenia. In 1968, the Soorp Hripsime Armenian Apostolic Church of Vienna was consecrated, giving a new impetus to the ever growing Armenian community in Austria. There are approximately 3,000 Armenians in Vienna today.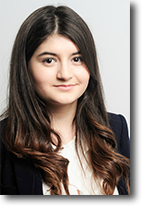 Sona Tsaturyan
President
Sona was born in 1997 in Yerevan, Armenia. She moved to Austria in 2015, where she is currently completing her last year of her Master's studies (majoring in Business Law). Already during her school years, she has been highly engaged in voluntary activities. Some of the programs worth mentioning are caring about ill children in hospitals, cleaning Armenian Churches and raising awareness about Armenian culture and churches via social networks, participating in annual "Develop Armenia Program" etc. Currently she is involved in the project of forming an online catalog of Armenian books in the Mechitharisten Congregation of Vienna, thus contributing to the preservation of the Armenian cultural heritage for future generations to come.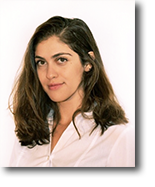 Mariam Hovakimyan
Mariam is studying at the University of Applied Sciences Wiener Neustadt, majoring in Accounting and Finance consulting. Currently, she is completing her last semester as an intern in the taxation department of Ernst and Young. Living in four different countries has given her the opportunity to expand her network, experience new cultures and meet people from all over the world, which has transformed Mariam into a vibrant and open-minded individual. She feels privileged and excited to be part of SOAR and help less fortunate children and young individuals.