Vienna joined the SOAR family in May 2018. The history of Armenians in Austria dates back to Vienna's liberation from the Turkish siege at the end of the 17th century, when several Armenian merchants found a new market in the Habsburg Empire. In the beginning of the 19th century, Austrian Armenians enjoyed their status as an autonomous religious community. The Armenian community in Vienna grew constantly, so that by 1896 the first efforts were made to found an Armenian-Apostolic community. After the appointment of the first Armenian pastor in Vienna in the 1920s, the number of Armenians in Austria continued to grow, boosted by refugees from Lebanon, Syria, Iraq, Iran, Turkey and, most recently, the Republic of Armenia. In 1968, the Soorp Hripsime Armenian Apostolic Church of Vienna was consecrated, giving a new impetus to the ever growing Armenian community in Austria. There are approximately 3,000 Armenians in Vienna today.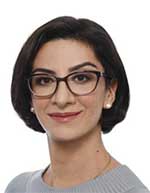 Araksya Sarukhanyan
President
Araksya has lived in Austria since she was 25. She is Senior Guest Attendant and Team Leader at the Viennese Museum of Fine Arts. She studied Linguistics at the University of Vienna and did American and English Studies at the Yerevan State University after V. Bryusov. Araksya speaks 5 languages (Armenian, German, English, Russian and some Italian).
Moving abroad has presented fresh challenges to Araksya but has also given her many opportunities for independence, adaptability and personal growth.
During those years away, she has learned more about her country and herself than she could have ever imagined. She works with poeple from different cultures and backgrounds, meets people from all over the world, and feels honoured and excited to become a part of SOAR team and support children and young individuals in Armenia.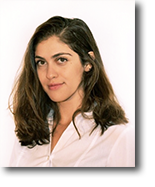 Mariam Hovakimyan
Mariam is studying at the University of Applied Sciences Wiener Neustadt, majoring in Accounting and Finance consulting. Currently, she is completing her last semester as an intern in the taxation department of Ernst and Young. Living in four different countries has given her the opportunity to expand her network, experience new cultures and meet people from all over the world, which has transformed Mariam into a vibrant and open-minded individual. She feels privileged and excited to be part of SOAR and help less fortunate children and young individuals.