Ventura County became part of the SOAR family in May 2014. Located on California's Pacific coast, Ventura County is part of the Greater Los Angeles area, extends from Santa Barbara to Malibu, and encompasses the Santa Maria, Santa Susana, and Santa Monica mountains. With beautiful oak trees, vineyards, waterfalls, and nature trails leading to Malibu and the Pacific Ocean, the scenic drive up Ventura County's stretch of Pacific Coast highway offers some of the best beaches and surf spots in the world. Today, nearly 140,000 Armenians call Ventura County home.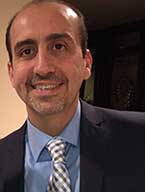 Harout Asatryan
Co-President
Harout Asatryan was born in Yerevan, Armenia and came to the United States as a young boy. He attended California State University, Northridge and earned a Bachelor's degree in Business Marketing. His career has spanned various fields including Market Research, Financial Analysis and more recently Talent Acquisition & HR. He is married and has two beautiful children.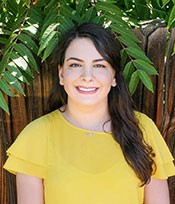 Rosemarie Sherbetjian
Co-President
Rosemarie Sherbetjian was born and raised in Thousand Oaks, California. She attended California Lutheran University, where she received a Bachelor of Science degree in Biological Sciences and a Bachelor of Arts degree in Psychology. She then continued her education at the University of Redlands, where she received her Master of Science degree in Communicative Disorders. Rosemarie currently works as a Speech and Language Pathologist. Over the years, she has had the opportunity to help children and adults in various medical and educational settings.
Rosemarie is excited to work with SOAR's Ventura Chapter to help improve the lives of orphaned Armenian children and adults with disabilities.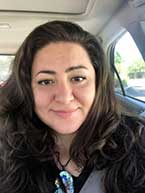 Ripsime Humphrey
Treasurer
Ripsime Humphrey was born in Yerevan, Armenia and moved to Los Angeles with her family when she was 9. She graduated UC Irvine with a Master's of Science in Physics. She currently works as a Software Engineer for a loan company. As a hobby, Ripsime sells handmade jewelry on Etsy. You can find her on Instagram as EnchantedGemporium. She currently lives with her husband Phil Humphrey in Simi Valley, CA.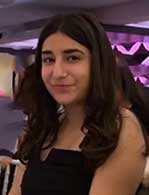 Hera Kilejian
Secretary
Hera Kilejian is a high school student born in Thousand Oaks California. She is very passionate about her community. She is a Co-President in her community outreach sector in her Associated Student Body class in her high school. She has volunteered several hours with special education kids with different programs as with as volunteering with her community center. She holds a leadership position in the friend in me program allowing special education kids to interact with their community. She is looking forward to a career in the medical field as she has interned and is a part of a health science program. She is starting to volunteer with a pediatric cancer program as well as doing research with the program. She is looking forward to getting involved with SOAR and helping others outside her community!
Ani Hakobyan
Ani was born and raised in Yerevan, Armenia. She graduated from the University of Applied Biotechnology in Armenia. In 2001 she moved to the United States, where she attended the University of Phoenix and graduated with a Bachelor of Science in Finance, and continued her education at the same university graduating with a Masters in Business Administration. Ani has worked with a non-profit organization, Domestic Violence Shelter, as a house manager. For the past 15 years she has been working in the mortgage industry.