Ventura County became part of the SOAR family in May 2014. Located on California's Pacific coast, Ventura County is part of the Greater Los Angeles area, extends from Santa Barbara to Malibu, and encompasses the Santa Maria, Santa Susana, and Santa Monica mountains. With beautiful oak trees, vineyards, waterfalls, and nature trails leading to Malibu and the Pacific Ocean, the scenic drive up Ventura County's stretch of Pacific Coast highway offers some of the best beaches and surf spots in the world. Today, nearly 140,000 Armenians call Ventura County home.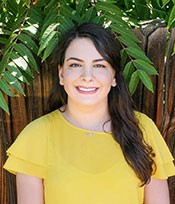 Rosemarie Sherbetjian
President
Rosemarie Sherbetjian was born and raised in Thousand Oaks, California. She attended California Lutheran University, where she received a Bachelor of Science degree in Biological Sciences and a Bachelor of Arts degree in Psychology. She then continued her education at the University of Redlands, where she received her Master of Science degree in Communicative Disorders. Rosemarie currently works as a Speech and Language Pathologist. Over the years, she has had the opportunity to help children and adults in various medical and educational settings.
Rosemarie is excited to work with SOAR's Ventura Chapter to help improve the lives of orphaned Armenian children and adults with disabilities.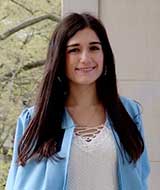 Danielle Mikaelian
Treasurer
Danielle Mikaelian was born in Thousand Oaks, California. She recently graduated from Columbia University in the City of New York. During college, Danielle served as Columbia's Armenian Society President and was named Columbia's Student of the Year for 2020-2021. As a former member of the Junior Chapter of SOAR, she is excited to have joined the Board of Directors.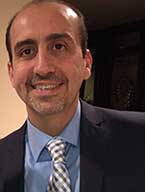 Harout Asatryan
Harout Asatryan was born in Yerevan, Armenia and came to the United States as a young boy. He attended California State University, Northridge and earned a Bachelor's degree in Business Marketing. His career has spanned various fields including Market Research, Financial Analysis and more recently Talent Acquisition & HR. He is married and has two beautiful children.
Ani Hakobyan
Ani was born and raised in Yerevan, Armenia. She graduated from the University of Applied Biotechnology in Armenia. In 2001 she moved to the United States, where she attended the University of Phoenix and graduated with a Bachelor of Science in Finance, and continued her education at the same university graduating with a Masters in Business Administration. Ani has worked with a non-profit organization, Domestic Violence Shelter, as a house manager. For the past 15 years she has been working in the mortgage industry.
Katherine Holt
Katie Holt is a native of Ventura County. She received her B.S. in Biology from California Lutheran University and her M.S. in Environmental and Occupational Health from California State University, Northridge. She currently works keeping employees and the environment safe for an aerospace manufacturing and repair company.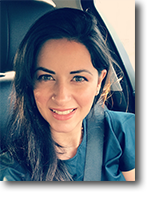 Diana Mirzoian
Diana Mirzoian, Pharm.D., CDE is a Clinical Pharmacist. She completed her undergraduate degree at UCLA in Biological Sciences and her Pharm.D. degree at Skaggs School of Pharmacy and Pharmaceiutical Siences, UCSD. She has been practicing as a clinical pharmacist at Heritage Provider Network, a network of medical groups that provide affordable quality care to its members. Initially, she practiced medication therapy management/disease management at High Desert Medical Group and currently, at Regal Medical Group for ACO (Accountable Care Organization) team. Dr. Mirzoian has extenxive experience working with patients that have chronic disease states such as diabetes, chronic kidney disease, Ashtma/COPD, and others.