SOAR - Ventura County
Ventura County became part of the SOAR family in May 2014. Located on California's Pacific coast, Ventura County is part of the Greater Los Angeles area, extends from Santa Barbara to Malibu, and encompasses the Santa Maria, Santa Susana, and Santa Monica mountains. With beautiful oak trees, vineyards, waterfalls, and nature trails leading to Malibu and the Pacific Ocean, the scenic drive up Ventura County's stretch of Pacific Coast highway offers some of the best beaches and surf spots in the world. Today, nearly 140,000 Armenians call Ventura County home.
Armanoush Boudaghians 
President
Pic and Bio coming soon
Ani Hakobyan
Treasurer
Pic and Bio coming soon
David Aghajanyan
Pic and Bio coming soon
Lena Araradian
Lena Araradian was born and raised in Philadelphia. She attended Armenian Sisters Academy in Valley Forge. Lena spent over 10 years working for a Real estate law firm in Teaneck, New Jersey. Her and Sevak moved to California in June of 2016. She now works as a Relationship Manager at Ameriprise Financial.
She is passionate about the Armenian community and wants to make a difference with helping the orphans in Armenia. Lena lives in Montrose, California and has 2 children, Hrak (14) and Vania (6) Hrak is a member of the Junior Chapter.
Carolyn Kashian Knox
Born and raised in Orange County, Carolyn graduated from Marina High School in Huntington Beach. After high school, Carolyn attended the University of California, San Diego and graduated with a Bachelor of Arts degree in both Psychology and Biology. She continued her education at San Diego State University graduating with a Master in Public Health. After over twenty-five years working in management within health care and the medical device industry, she is currently a Real Estate Agent serving Southern California and the Conejo Valley. Residing in Camarillo with her husband Montgomery and son Jake, Carolyn is committed to working with SOAR's Ventura chapter so that she can help enhance the lives of Armenian children in need.
Anahid Ketchijian
Pic and Bio coming soon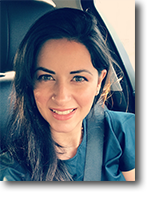 Diana Mirzoian
Diana Mirzoian, Pharm.D., CDE is a Clinical Pharmacist. She completed her undergraduate degree at UCLA in Biological Sciences and her Pharm.D. degree at Skaggs School of Pharmacy and Pharmaceiutical Siences, UCSD. She has been practicing as a clinical pharmacist at Heritage Provider Network, a network of medical groups that provide affordable quality care to its members. Initially, she practiced medication therapy management/disease management at High Desert Medical Group and currently, at Regal Medical Group for ACO (Accountable Care Organization) team. Dr. Mirzoian has extenxive experience working with patients that have chronic disease states such as diabetes, chronic kidney disease, Ashtma/COPD, and others.
Aleen Yerevanian
Pic and Bio coming soon