Ventura County became part of the SOAR family in May 2014. Located on California's Pacific coast, Ventura County is part of the Greater Los Angeles area, extends from Santa Barbara to Malibu, and encompasses the Santa Maria, Santa Susana, and Santa Monica mountains. With beautiful oak trees, vineyards, waterfalls, and nature trails leading to Malibu and the Pacific Ocean, the scenic drive up Ventura County's stretch of Pacific Coast highway offers some of the best beaches and surf spots in the world. Today, nearly 140,000 Armenians call Ventura County home.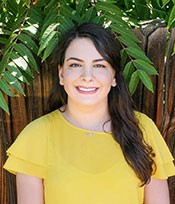 Rosemarie Sherbetjian
President
Rosemarie Sherbetjian was born and raised in Thousand Oaks, California. She attended California Lutheran University, where she received a Bachelor of Science degree in Biological Sciences and a Bachelor of Arts degree in Psychology. She then continued her education at the University of Redlands, where she received her Master of Science degree in Communicative Disorders. Rosemarie currently works as a Speech and Language Pathologist. Over the years, she has had the opportunity to help children and adults in various medical and educational settings.
Rosemarie is excited to work with SOAR's Ventura Chapter to help improve the lives of orphaned Armenian children and adults with disabilities.
Ani Hakobyan
Pic and Bio coming soon
Katherine Holt
Pic and Bio coming soon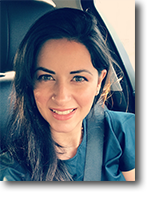 Diana Mirzoian
Diana Mirzoian, Pharm.D., CDE is a Clinical Pharmacist. She completed her undergraduate degree at UCLA in Biological Sciences and her Pharm.D. degree at Skaggs School of Pharmacy and Pharmaceiutical Siences, UCSD. She has been practicing as a clinical pharmacist at Heritage Provider Network, a network of medical groups that provide affordable quality care to its members. Initially, she practiced medication therapy management/disease management at High Desert Medical Group and currently, at Regal Medical Group for ACO (Accountable Care Organization) team. Dr. Mirzoian has extenxive experience working with patients that have chronic disease states such as diabetes, chronic kidney disease, Ashtma/COPD, and others.