Vancouver joined the SOAR family in December 2015. The 2006 census determined that there were more than 50,000 Armenians living in Canada, and 30,130 had Armenian as their mother tongue. During the late 19th and early 20th centuries, Armenians settled in communities in southern Ontario. Early immigrants congregated in kratarans, or reading rooms where Armenian Canadians shared Armenian literature. A large part of the Armenian diaspora in Canada came from nations in the Middle East and Europe. Canada has also seen increased immigration from Armenia, especially after the collapse of the Soviet Union in 1991. Most Armenian-Canadians are in the provinces of Quebec and Ontario and are active in community life. Smaller communities exist in the central and Maritime Provinces, with a slightly larger community in British Columbia.
The Armenian community in Vancouver, British Columbia, which had 1,915 people of Armenian ancestry per the 2006 Canadian Census, is home to two Armenian Apostolic Churches: St Vartan Armenian Church (diocese to the See of Holy Echmiadzin) and St. Gregory the Illuminator (in Richmond, pertaining to the diocese of the Holy See of Cilicia). Armenians in Vancouver include those that immigrated from Iran, Syria, Iraq, Lebanon and Turkey. In 2014, the community inaugurated the Armenian Genocide Memorial, commemorating the first Genocide of the 20th century.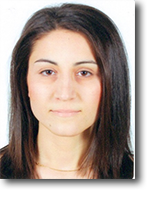 Syune Hakobyan , MD
President
Dr. Syune Hakobyan was born in Armenia. She earned her Degree of Medical Doctor (M.D.) from the Yerevan State Medical University after Mkhitar Heratsi (YSMU) Faculty of General Medicine, where she completed her Family Medicine Residency Training and continued to work before moving to Vancouver, Canada.
Dr. Syune Hakobyan continued her studies at The University of British Columbia (UBC), Faculty of Medicine for the Master of Health Sciences (M.H.Sc., Clinical Epidemiology). Currently she is doing her Ph.D. studies in the field of Psychiatry at the Department of Experimental Medicine, UBC.
Dr. Hakobyan is very excited to establish a SOAR Chapter in Vancouver, which can help orphaned children in Armenia.