Tennessee became part of the SOAR family in February 2015. Unlike most of SOAR's other Chapters, SOAR-Tennessee exists in a considerably smaller Armenian market. The community consists of Armenians from Armenia, Turkey, Iraq, Iran, Azerbaijan, Romania, Russia and other countries around the globe, galvanized by the Armenian Church of Nashville. Their local Board of Directors brings a heartfelt level of enthusiasm and commitment that epitomizes SOAR's mission to orphaned Armenians throughout the world.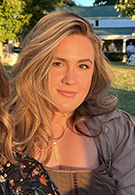 Samantha King
President
Samantha King is a reformed educator that has called Middle Tennessee home for the past 17 years. She grew up in a military family that moved every three years and loves that she has the privilege to set her roots in beautiful Tennessee. She is currently transitioning from teaching a nature homeschool program on a 400 acre farm to working towards a project management certification with specification in non-profit missions. Samantha attended Middle Tennessee State University where she acquired a bachelors of science in education as well as a teaching license. It was always very apparent that she felt the most in sync with the divine when she was put to work helping other people, specifically youth. She co-founded a fundraising mission in 2014 to aid children's hunger relief globally. Soon after, she traveled to south east Africa where she got to put her hands to work on the mission in a meaningful way. Samantha's greatest joy is pouring into her relationship with her husband, family, and friends. Although she would say the ultimate love of her life is her dog named Stevie and the great outdoors.
Jacqueline Hahamyan
Pic and Bio coming soon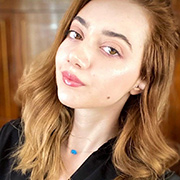 Astghik Markosyan
Astghik Markosyan (Asti) was born and raised in Vanadzor and from an early age she had a keen interest in language and literature. This is why she decided to pursue a Bachelor's degree in English Language and Literature.
After completing her undergraduate studies, she felt the need to expand her horizons and learn more about the world. Astghik decided to pursue a Master's degree in HR Management which opened up many doors for her. She had the opportunity to study abroad in Portugal and Germany, which helped her gain valuable international experience and exposure to diverse perspectives.
Currently, Astghik lives in Tennessee, and she loves being part of a diverse community. However, her heart still beats for Armenia, and she is always looking for ways to give back to her homeland. She is excited to volunteer at SOAR, an organization that works to empower Armenian communities around the world, to fulfill her desire of giving back to her fellow Armenians in need.