Syracuse joined the SOAR family in June 2016. In a relatively unknown Chapter of Syracuse history, Armenians seeking to escape the 1915 Genocide found a home in Syracuse. Since the days of the "Underground Railroad" movement, Syracuse had a reputation as a community supporting justice. James Roscoe Day, chancellor of Syracuse University between 1894 and 1922 and a Methodist minister by training, spearheaded the drive for Armenian and Syrian relief efforts. Together, he and an organization known as the "American Relief for Syrian and Armenian Refugees" – whose supporters included President Woodrow Wilson, Teddy Roosevelt, Warren Harding, and Calvin Coolidge – took up the Armenian cause.
Knowing that religion was a major focus for the Armenian people, the Syracuse community was generous in offering the opportunity to hold religious services. In the beginning, they met at the farm of the abolitionist family Henry Ward Beecher and Harriet Beecher Stowe. The Fourth Presbyterian Church on South Salina and Onondaga Streets subsequently allowed use of their Church. Today, the Armenian community is galvanized by St. Paul Armenian Apostolic Church, established in 1908 and consecrated in 1958.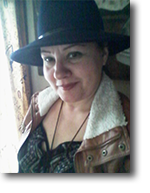 Armine Aksay
President
Armine has studied in many areas of business, from Airline Reservations from Murdock Travel School, Salt Lake City, Utah, and Real Estate at American School of Business, Paramus, New Jersey, to most recently, Accounting & Business at Broome Community College, Binghamton N.Y. She had also earned a translator certificate while still residing in Utah. Using her diversified business knowledge, she currently is the owner of Chestnut Tree Farm as well as the ISE Area Representative for a territory including 100 miles around Binghamton.
Armine has been a member of the International Folk Dance Theater at Utah University, the Utah Oratorio Society, and is currently a member of the Binghamton University Chorus.
Zepur Danadian
Vice President
Pic and Bio coming soon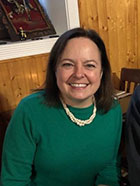 Mary Ann Preston
Treasurer
Mary Ann is an adoptive mother and second-generation Armenian-American. She grew up in Pittsburgh and currently lives in Central NY.  She graduated from Bates College and earned a master's degree in Statistics from Penn State. She has worked in environmental education, biostatistics, and K-12 education. She is currently employed at SUNY Oswego in the Office of Institutional Research and Assessment. She has supported local youth causes by grant writing for a teen fitness program at the YMCA and coordinating a community-built playground at a neighborhood elementary school. In her free time she enjoys taking walks, reading, spending time with family and friends, and learning from the funny antics of her daughter.
Toma Grigoryan
Pic and Bio coming soon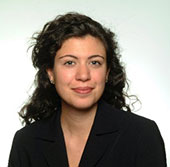 Rita Isnar, JD, MPA
Rita is a licensed attorney who serves in the capacity of a regulatory health care consultant for health care institutions throughout the U.S. She received her B.A. in Political Science from York University in Toronto, Ontario, Canada and her Juris Doctorate and Master of Publication Administration from Syracuse University, College of Law and the Maxwell School of Citizenship and Public Affairs respectively. She is admitted to the Bar in New York. Rita frequently travels to Toronto and lives in Auburn, New York in the Finger Lake Region with her husband and two children.