SOAR - Syracuse Chapter
Syracuse joined the SOAR family in June 2016. In a relatively unknown Chapter of Syracuse history, Armenians seeking to escape the 1915 Genocide found a home in Syracuse. Since the days of the "Underground Railroad" movement, Syracuse had a reputation as a community supporting justice. James Roscoe Day, chancellor of Syracuse University between 1894 and 1922 and a Methodist minister by training, spearheaded the drive for Armenian and Syrian relief efforts. Together, he and an organization known as the "American Relief for Syrian and Armenian Refugees" – whose supporters included President Woodrow Wilson, Teddy Roosevelt, Warren Harding, and Calvin Coolidge – took up the Armenian cause.
Knowing that religion was a major focus for the Armenian people, the Syracuse community was generous in offering the opportunity to hold religious services. In the beginning, they met at the farm of the abolitionist family Henry Ward Beecher and Harriet Beecher Stowe. The Fourth Presbyterian Church on South Salina and Onondaga Streets subsequently allowed use of their Church. Today, the Armenian community is galvanized by St. Paul Armenian Apostolic Church, established in 1908 and consecrated in 1958.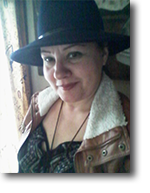 Armine Aksay
President
Armine has studied in many areas of business, from Airline Reservations from Murdock Travel School, Salt Lake City, Utah, and Real Estate at American School of Business, Paramus, New Jersey, to most recently, Accounting & Business at Broome Community College, Binghamton N.Y. She had also earned a translator certificate while still residing in Utah. Using her diversified business knowledge, she currently is the owner of Chestnut Tree Farm as well as the ISE Area Representative for a territory including 100 miles around Binghamton.
Armine has been a member of the International Folk Dance Theater at Utah University, the Utah Oratorio Society, and is currently a member of the Binghamton University Chorus.
Zepur Danadian
Vice President
Pic and Bio coming soon
Mary Ann Preston
Treasurer
Pic and Bio coming soon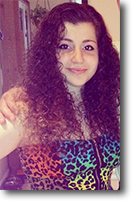 Diana Azizyan
Diana is a rising sophomore at Syracuse University, studying in the Martin J. Whitman School of Management. She is double majoring in Finance and Accounting, on track to get her CPA immediately after completing her BS. Diana was born in Armenia and speaks both Armenian and Russian. Her interests include entrepreneurship club, student government, and being a tour guide.
James Haddad
Pic and Bio coming soon