SOAR-Stockholm joined the SOAR family in May 2014. According to Swedish legend, a navigator in the 10th century by the name of Petrus was so enchanted by the beauty of an Armenian princess that he travelled to Armenia and married her. Official Armenian presence in Sweden started in the 18th century when a group of Armenians accompanied Swedish King Karl XII to Sweden in 1714 and integrated into Swedish society over the years. Most Armenians in Sweden belong to the Armenian Apostolic Church, which has a Church in Botkyrka, and the Armenian Catholic Church, which holds services in Södertälje and Trollhättan. There are approximately 8,000 Armenians in Sweden today, residing primarily in Stockholm and Uppsala.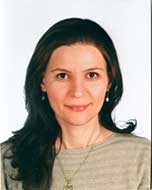 Gayane Margaryan
President
Gayane Margaryan holds Bachelor's and Master's degrees in Biochemistry from the Yerevan State University. She completed her PhD in Neuroscience in Trieste, Italy at the International School for Advanced Studies (SISSA/ISAS). In 2010, she moved to Stockholm, Sweden to work as a Postdoctoral researcher at the Karolinska Institutet.
Currently, Gayane is employed as an Intraoperative Neurophysiologist at the Karolinska University Hospital and is also pursuing further education in Medicine at the Karolinska Institutet.
In 2022, she served as a consultant for the United Nations' International Atomic Energy Agency in Vienna, Austria.
Gayane is married and has two children.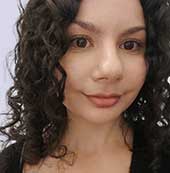 Nairi Boladian
Nairi was born 1998 in Stockholm, Sweden, where she's been residing since birth. She graduated in 2020 with a degree in User Experience Design and has also previously studied one year of Computer Engineering. An important part of working as a User Experience Designer is working together with others with the goal of helping people, which is something she values immensely. In her spare time, she enjoys cooking, baking, playing video games, gardening and drawing, to name a few hobbies. It's difficult to list a few examples since she likes to learn new things and to expand her knowledge, which helps her constantly improve.