St. Louis joined the SOAR family in November 2012. During the first decade of the 20th century, a group of immigrating Armenians settled in St. Clair County. Industrial East St. Louis provided opportunities for those seeking jobs. Most planned to return to Armenia, but some wanted to become permanent residents of the United States. The first Armenians to settle permanently in St. Clair County were Mr. and Mrs. Arman Magarian, Mr. and Mrs. Mike Fouryigian, and Mr. and Mrs. Hampartz Vartanian.
In St. Clair County the Armenian population grew to several hundred, with one count going as high as one thousand. In East St. Louis, they lived near Brady, Broadway, Converse, Division, Gaty, Kansas, Missouri, and St. Louis Avenues, and between Tenth and Nineteenth Streets. Many started to work at the Granite City steel mills. Others began small businesses. Armenian-owned grocery stores, dry cleaners, ice cream shops, and taverns.
Of the first Armenian children to arrive, some graduated high school, but most ended their schooling in the freshman or sophomore year to help bring in more income for the family. But for the first generation of American-born Armenians things were different. Most completed high school and some went on to college and to graduate school to become attorneys, accountants, doctors, and teachers. As the children immersed themselves in America, they also held on to their heritage. The Armenian Women's Education Association, founded in the late 1920s, taught the Armenian language and culture.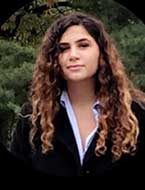 Leeza Kabbendjian
President
Leeza Kabbendjian is a first-generation American. Her mother immigrated from Armenia and her father immigrated from Lebanon. Through her ethnicity and cultural background, she has found purpose. She is currently president of Gateway 180 Tutoring, which works to provide tutoring to homeless children aging 1-18 years old. She is involved in service in both her community of Saint Louis, Missouri and Armenia.  In order to better serve her local and international community, she is studying political science at Saint Louis University.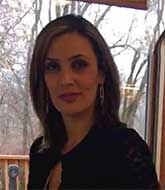 Lusine Akobian
Lusine Akobian currently works at Wells Fargo Advisors, LLC handling compliance and regulatory matters with financial and banking industry regulators. She earned her J.D. from Washburn University School of Law and her Master's degree in English and Political Science from Yerevan State Linguistic University. Lusine has been employed in various legal capacities prior to her employment with Wells Fargo. She currently resides in St. Louis, Missouri.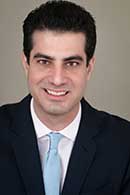 Raffi Andonian
Raffi is first-generation American who grew up in Los Angeles — his parents are part of the Armenian diaspora from Egypt and Romania. Raffi has since lived in 11 locations across the country, completing his college and graduate degrees and working at historic sites and museums. He is now an entrepreneur with a financial practice for small business owners and a community venture on topics of history as they relate to present society. He has authored best-selling books and is a frequent public speaker. Raffi has contributed to charity in money and time since he was a teenager and will continue to do so for the rest of his life — informed by the perspective of having served at all levels (as staff, volunteer, and Board member) and a degree in nonprofits.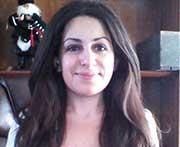 Gaiane Davenport
Gaiane was born and raised in Armenia and immigrated to the United States along with her family at the age of 16.
She completed her undergraduate studies at University of Missouri in St Louis earning degrees in Computer Science and Economics, and is currently working on a Master's Degree from Washington University in St. Louis  in Cybersecurity Management.
Gaiane has been employed at Mastercard Worldwide for the past 10 years and currently is a Principal/Director – Information Security Product Development.
Gaiane, her husband Morgan and their three children currently reside in O'Fallon MO.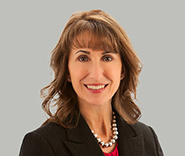 Sherry Doctorian
Sherry Doctorian is a partner at Armstrong Teasdale LLP, focusing on regulatory representation and lobbying on matters pending before the state legislature and a wide variety of Missouri administrative agencies. She has been involved with SOAR for almost ten years. Sherry earned her J.D. from the University of Missouri School of Law and B.A., cum laude, from Truman State University. She has been named among the Best Lawyers in America® for Government Relations Law for more than a decade, and in addition to her active legal practice, Sherry serves as Executive Vice President of AT Government Strategies. Further, Sherry is a frequent speaker and is active in both the professional and charitable communities. Sherry, her husband Tim Hayden, and their daughter Josie reside in  Missouri's state capital, Jefferson City.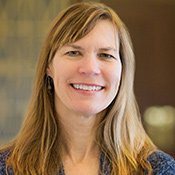 Heather Hennerich
Heather is an editor in the public affairs division of a banking institution. Before taking that position, she was a journalist for 17 years, reporting and editing for newspapers on law firms and lawyers, court cases, business and government.
A graduate of Webster University in St. Louis, Heather served as a Peace Corps volunteer in Armenia before starting her journalism career. She taught English for two years in the village school in Agarak, in northern Armenia.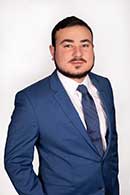 Nick Portnoy
Nick is a 1L J.D. Candidate at the Washington University in St. Louis School of Law. Before law school, Nick spent two years working as a real estate broker in Colorado — during and after his undergraduate studies in political science at the University of Colorado Boulder. Nick's parents immigrated to the United States from Armenia and Russia, and he is a proud member of the Armenian diaspora. Nick has previous experience in progressing the Armenian-American cause, and spent the summer of 2017 working as a Government Affairs Intern for the ANCA Western Region.