SOAR - Southeast Asia Chapter
Southeast Asia joined the SOAR family in May 2015. Relative to the Western world, there is a small Armenian community among countries in Southeast Asia. SOAR-Southeast Asia brings together dedicated volunteers who, despite significant distance from their ancestral homeland, have a special place in their hearts for orphaned Armenian children. SOAR-Southeast Asia is comprised of volunteers in Malaysia, Thailand, Singapore, and Vietnam.
From the eighteenth century, Armenian traders from Persia and India ventured into Southeast Asia. By 1802 they had established themselves in Penang, and by 1820 had settled in Singapore. The Armenians played a significant role in the early development of both these British colonial outposts, earning reputations as respected citizens. In Malaysia, Penang's famed E & O Hotel and the stockbroking firm of A. A. Anthony are reminders of their presence, while the anthem of the state of Johore was composed by Mackertich Galistan. Armenians in Singapore, who numbered around 100 families at their peak in the 1880s, have now moved on or become part of the wider Singapore community. The Armenian Apostolic Church of St. Gregory the Illuminator, on Armenian Street and the first church ever built in Singapore, remains today. For more than 165 years, St. Gregory's Church has bonded the Armenian community of Singapore and helped preserve its identity. In November 2002, the Supreme Patriarch and Catholicos of all Armenians visited Thailand as part of his regional tour. He met with about 50 Armenians living in Thailand. Most of the Armenians here are in the gem and jewelry, footwear and construction industries.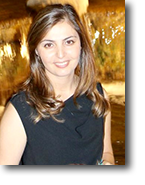 Marine Ivanyan, Ph.D
President
Marine Ivanyan has a Bachelor degree in Biology, a Master's Degree in Ecology from the Yerevan State University, Armenia, and a Ph.D in Chemistry from The National Academy of Sciences of Armenia. She worked at the Institute of Hydroecology and Ichthyology of National Academy of Sciences of Armenia from 2002-2009 as a senior scientific researcher and carried out scientific research related to Lake Sevan. She had also attended several national and international conferences on water resources, environmental impact, and awareness. Marine presently resides in Kuala Lumpur, Malaysia with her husband and son. She is a member of the International Water Association and active in Young Water Professional programmes.
Hermine Markosyan
Hermine Markosyan has a Master's degree with a dual major in Accounting and Finance from ''Moscow Legal and Business University'', Moscow, Russia. She has 17 years of experience in accounting and administrative functions. Hermine has held many positions in the construction industry as a chief accountant. She has held the position of Chief Financial Officer for the ''National Competitiveness Foundation of Armenia (NCFA)''. Hermine has also been a lecturer at the Russian-Armenian Slavic University (RAU) in Armenia, Yerevan and as a supervisor of MSc and PhD students in the following areas: business-process management, financial management, and accounting system automatization. Hermine lived in Germany, and has experience for a German tax and accounting company as well. She has also completed an extensive amount of training courses pertaining to finance and economics in the ACCA program.