SOAR LOTTO 2022 – TICKET SALES CLOSED
Thank you for participating!
Live Drawing Tuesday, March 1st at 12:00 pm EST
via Facebook
$1,000 Payout – Buy Your Lotto Tickets NOW!
Purchase Deadline

:
Midnight, Monday, February 28th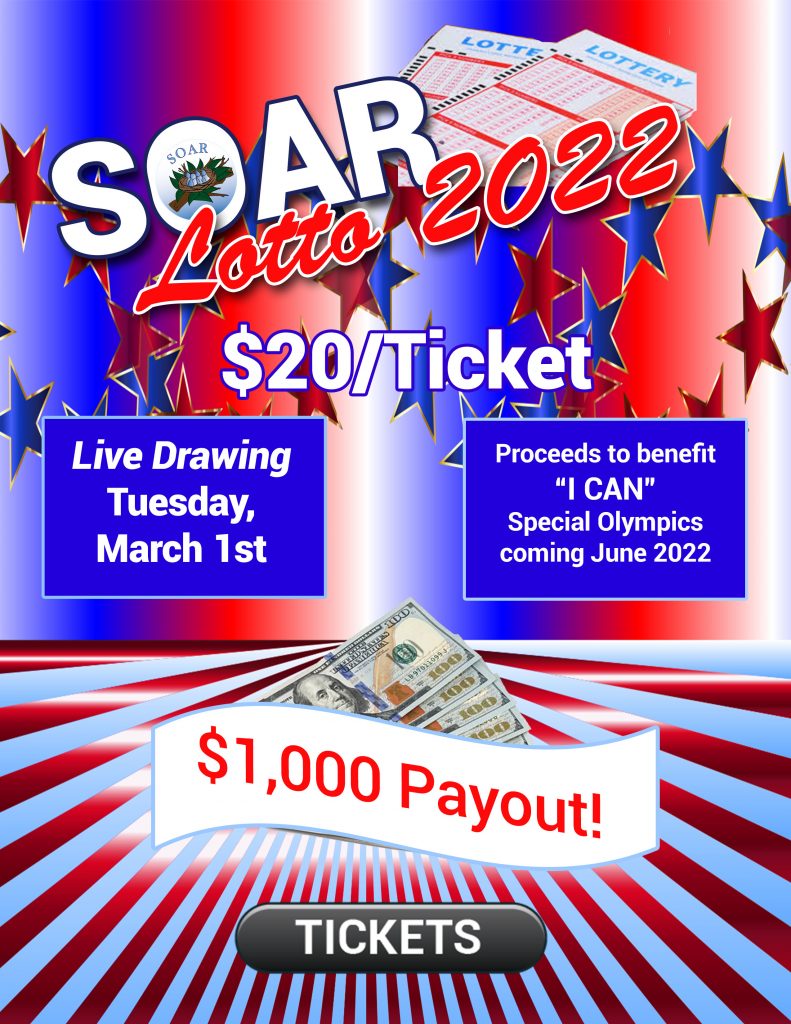 Lotto Details:
$20 per ticket.

Online payment only. No checks accepted for the SOAR Lotto.

$1,000 payout to one lucky winner.

Proceeds to fund SOAR's  "I CAN" Sports Without Limits Special Olympics coming June 2022.

Direct any inquiries you may have to

info@soar-us.org

.