SOAR - Saudi Arabia Chapter
Saudi Arabia joined the SOAR family in December 2019.  Saudi Arabia, officially the Kingdom of Saudi Arabia, is a country in Western Asia constituting the bulk of the Arabian Peninsula. With a land area of approximately 830,000 square miles, Saudi Arabia is geographically the largest sovereign state in Western Asia, the second-largest in the Arab world (after Algeria), the fifth-largest in Asia, and the 12th-largest in the world. Saudi Arabia is bordered by Jordan and Iraq to the north, Kuwait to the northeast, Qatar, Bahrain, and the United Arab Emirates to the east, Oman to the southeast and Yemen to the south. It is the only nation with both a Red Sea coast and a Persian Gulf coast, and most of its terrain consists of arid desert, lowland and mountains. As of October 2018, the Saudi economy was the largest in the Middle East and the 18th largest in the world.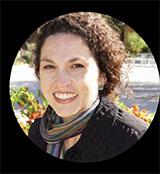 Ani Gabriel
President
Ani Gabriel lives in Dhahran, Saudi Arabia where she lives as an expat on a compound with her husband, son, and desert dog, and teaches English to non-native speakers. She has spent 15 years in Saudi living in Jubail, Riyadh, and Dammam and has also lived in Kuwait and Oman. In her free time she practices yoga and travels whenever she can.