Seattle became part of the SOAR family in February 2011, representing SOAR's first foray into the Pacific Northwest. SOAR-Seattle brings together a group of young and experienced volunteers with a special place in their hearts for orphaned children. The Armenian community in Seattle is relatively small, but galvanized by the Armenian Church and the Armenian Cultural Association of Washington (ACAW). Located in Redmond, the Holy Resurrection Armenian Apostolic Church of Seattle was established in November 1981, with Rev. Fr. Yeghia Isayan named the permanent priest in June 2003. The ACAW is a non-profit organization whose objective is to preserve and perpetuate the Armenian culture and heritage in all aspects of life through the enhancement of its language, art, music, literature, dance and theater in the greater Seattle area.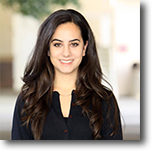 Nanneh Chehras
Co-President
Nanneh Chehras is an Economist and Data Scientist at Amazon. She grew up in Los Angeles where she completed her BA from UCLA in Economics with a minor in Mathematics, followed by an MA and PhD in Economics at UC Irvine. She has a history of Armenian non-profit activism in Los Angeles, where she volunteered with ANCA-Burbank and has a lifelong love for dance. Nanneh participated in several Armenian dance groups and was most recently a member of a contemporary dance company while in graduate school. Nanneh moved to Seattle after graduate school to pursue a career in Tech and joined SOAR-Seattle in 2019. She is thankful for the opportunities allotted to her in life and is excited to give back and promote the well-being of Armenia's orphaned children.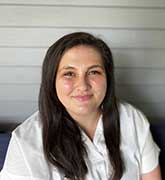 Alia Thorpe
Co-President
Alia Thorpe is an international and youth development specialist based in Seattle, Washington. Originally from Spokane, Washington, Alia's career has spanned companies, nonprofits, and volunteer work across the United States, Armenia, and India. Alia attended Augsburg University for her undergraduate studies before going on to earn two Master's degrees from the Heller School for Social Policy and Management at Brandeis University — the first in Sustainable International Development and the second in Armed Conflict Resolution & Coexistence. She has worked with nonprofit organizations including the Alzheimer's Association, Ceres, Everyday Peace Indicators, Global Heritage Fund, and the YMCA of Greater Seattle. She has also worked for Airbnb and Boom Creative. When not working, you can find Alia volunteering with the Seattle Aquarium as an Interpretation Volunteer and a Beach Naturalist.
Alia first moved to Armenia in 2016 as a United States Peace Corps Volunteer. Specializing in youth development and education, Alia developed ties to the Syunik Marz-based village she lived in, Darbas. As a result of her work with Peace Corps, Alia speaks Eastern Armenian and some Russian, which she continues to study with the help of her Armenia-based community. Alia is passionate about working to empower and bolster Armenian youth and families and is thrilled to partner with SOAR in this work.
Monica Adjemian
Pic and Bio coming soon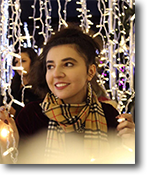 Kate Arustamian
Kate Arustamian is a sophomore at Western Washington University and is interested in the Business field. Her family fled Azerbaijan after they suffered great persecution and trauma to become refugees in Armenia. Kate was raised in Kirkland, WA, immersed in a family-oriented Armenian culture. She is an avid chess player, Armenian folk dancer, and loves fashion and jewelry. Kate is part of the team that started the Middle Eastern Student Association at WWU in 2018 to represent and support Southwest Asian identities. After visiting Armenia in 2016 and volunteering at a free after school club program for low income, disabled, or Syrian refugee families, Kate knew she wanted to continue her volunteer work in Washington. Kate is excited to be more involved in Armenian charity work. She is interested in and inspired by SOAR's cause to provide for orphaned children.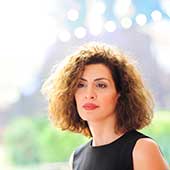 Mahshid Birjandian
Mahshid is a recent Iranian immigrant to the US and is a consultant with a public utilities consulting firm in Tacoma.  In her early 20s, she moved to Armenia and studied Russian language and literature (Russian Philology) at Yerevan State University of Armenia as well as Dance Choreography and Ballet Instruction at Yerevan Choreographic College. During her time in Armenia, she was actively involved with helping children with special needs and families with low incomes through the Baha'i Community. Her primary focus was tutoring and assisting students with their math, art, and English lessons. She loves dance and music and spent much of her spare time in Armenia attending programs at the Yerevan Opera Theatre. Since graduating from college, she has remained focused on dance and language education. She now lives in Tacoma with her husband and their two dogs.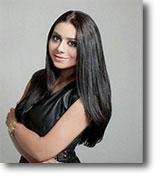 Angelina Petrosyan
Angelina Petrosyan graduated from Seattle University School of Law in 2015 and has been practicing law since 2016. Angelina has 10 years of experience working in the legal field. She obtained a Bachelor of Arts with a major in Communication from University of Washington. While in Law School, Angelina developed a strong interest in helping people through the difficulties and stresses of the criminal process. She also participated in the Youth Advocacy Clinic, successfully assisted in a clemency matter, which resulted in a release of a man who spent 20 years in prison, and completed an externship at the Society of Counsel Representing Accused Persons (SCRAP).
Angelina is very passionate about helping Armenian families and children in need and is extremely excited to be a part of SOAR. She was born in the Former Soviet Union where she resided until her family immigrated to Washington in 1991. Angelina is fluent in Russian. She enjoys spending time with her family, cooking, traveling, and wine tasting.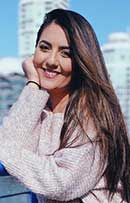 Nika Talebi
Nika Talebi resides in Newcastle with her husband. She was born in Tehran, Iran and later at the age of 7, migrated with her family to the United States. She is currently a stay-at-home mom to her baby girl and is active in her community as a Junior Youth Animator. Nika works with youth ages 10-15 in developing their capacities and encouraging them to contribute to the betterment of society through volunteer work and mentorship. Nika graduated from Bellevue college with an associates degree in business administration and is in the works of pursuing her bachelors in the same field. She loves working with children and youth, is actively involved in her community, and eager to join SOAR!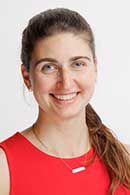 Amélie Touroyan
Amélie Touroyan is a full-time MBA candidate at the Foster School of Business, University of Washington. She joins SOAR from a career in business development where she has built revenue-boosting programs during critical growth periods for technology-first businesses. Most of all, Amélie enjoys working across Sales, Marketing, Product, and Talent teams to move strategic projects across the finish line. Previously, she brought consumer insights and design thinking to the world's airlines across APAC, North America, and Europe.
Amélie's beginnings are in program development for large-scale support of local non-profit organizations. She is very proud to support the Society for Orphaned Armenian Relief Seattle as a board member.
Stella Vardanyan
Astgh (Stella) Vardanyan was born in Armenia. She graduated Armenian State University of Economics and worked in local government and non-profit sectors for four years in Armenia. She moved to the USA in 2019 to pursue her Master of Public Administration degree at the University of Washington. She now works as a Budget and Financial Analyst for the Seattle Public Schools. During her work experience in Armenia, she worked on educating and engaging community youth in the local government processes. She is excited to join SOAR, to help children in need, especially in rural areas in Armenia and Artsakh.
Astgh is fluent in Armenian. She enjoys hiking and spending time with her family and her baby daughter.