SOAR - Seattle Chapter
Seattle became part of the SOAR family in February 2011, representing SOAR's first foray into the Pacific Northwest. SOAR-Seattle brings together a group of young and experienced volunteers with a special place in their hearts for orphaned children. The Armenian community in Seattle is relatively small, but galvanized by the Armenian Church and the Armenian Cultural Association of Washington (ACAW). Located in Redmond, the Holy Resurrection Armenian Apostolic Church of Seattle was established in November 1981, with Rev. Fr. Yeghia Isayan named the permanent priest in June 2003. The ACAW is a non-profit organization whose objective is to preserve and perpetuate the Armenian culture and heritage in all aspects of life through the enhancement of its language, art, music, literature, dance and theater in the greater Seattle area.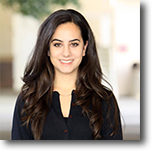 Nanneh Chehras
President
Nanneh Chehras is an Economist and Data Scientist at Amazon. She grew up in Los Angeles where she completed her BA from UCLA in Economics with a minor in Mathematics, followed by an MA and PhD in Economics at UC Irvine. She has a history of Armenian non-profit activism in Los Angeles, where she volunteered with ANCA-Burbank and has a lifelong love for dance. Nanneh participated in several Armenian dance groups and was most recently a member of a contemporary dance company while in graduate school. Nanneh moved to Seattle after graduate school to pursue a career in Tech and joined SOAR-Seattle in 2019. She is thankful for the opportunities allotted to her in life and is excited to give back and promote the well-being of Armenia's orphaned children.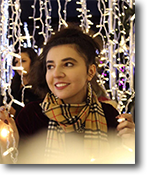 Kate Arustamian
Kate Arustamian is a sophomore at Western Washington University and is interested in the Business field. Her family fled Azerbaijan after they suffered great persecution and trauma to become refugees in Armenia. Kate was raised in Kirkland, WA, immersed in a family-oriented Armenian culture. She is an avid chess player, Armenian folk dancer, and loves fashion and jewelry. Kate is part of the team that started the Middle Eastern Student Association at WWU in 2018 to represent and support Southwest Asian identities. After visiting Armenia in 2016 and volunteering at a free after school club program for low income, disabled, or Syrian refugee families, Kate knew she wanted to continue her volunteer work in Washington. Kate is excited to be more involved in Armenian charity work. She is interested in and inspired by SOAR's cause to provide for orphaned children.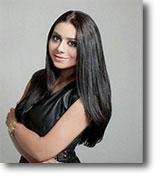 Angelina Petrosyan
Angelina Petrosyan graduated from Seattle University School of Law in 2015 and has been practicing law since 2016. Angelina has 10 years of experience working in the legal field. She obtained a Bachelor of Arts with a major in Communication from University of Washington. While in Law School, Angelina developed a strong interest in helping people through the difficulties and stresses of the criminal process. She also participated in the Youth Advocacy Clinic, successfully assisted in a clemency matter, which resulted in a release of a man who spent 20 years in prison, and completed an externship at the Society of Counsel Representing Accused Persons (SCRAP).
Angelina is very passionate about helping Armenian families and children in need and is extremely excited to be a part of SOAR. She was born in the Former Soviet Union where she resided until her family immigrated to Washington in 1991. Angelina is fluent in Russian. She enjoys spending time with her family, cooking, traveling, and wine tasting.
Kristina Ter-Kazarian
Kristina was born and grew up in Yerevan, Armenia where she completed a degree in engineering. She received an MBA at the American University of Armenia, which led to a ten-year sales and marketing career in a multinational healthcare company. Before moving to Seattle with her family, she managed an art consulting startup and lived in Russia and Spain. Kristina is eager and committed to serving the Armenian community through support of various educational and healthcare initiatives. She got inspired by SOAR's mission while living in Moscow and enthusiastically joined SOAR-Seattle in 2019. Kristina is currently exploring the health-enhancing potential and well-being benefits of art museums at the University of Washington. She is inspired by creative people, creative ideas, and art itself.