SOAR - San Francisco Bay Area
The San Francisco Bay Area Chapter became part of the SOAR family in July 2009. The history of Armenians in San Francisco and the surrounding Bay Area is similar to other California towns: a few Armenians can be traced back to the late 1800s, but steadily increased after the Armenian Genocide of 1915. The first Oriental rug merchant in California was an Armenian who setup shop in Oakland in 1893. Over the years, as the cities in the Bay Area expanded, so did their Armenian populations. Church groups slowly built their own sanctuaries rather than leasing them, businesses expanded and got passed down one generation to the next, and Armenians began increasing in affluent and professional fields. Today, Armenians can be found in nearly every city of the Bay Area, with San Francisco having the highest concentration. Numerous Armenian organizations and establishments in the area bring the widely spread out community together from the many neighboring cities. The city of San Francisco is home to the KZV Armenian School – the only Armenian primary school in Northern California. The Armenian community of the Bay Area may be best known for its annual food festivals and bazaars organized by the churches. There are 3 separate festivals organized by St. Gregory Armenian Apostolic Church in San Francisco, St. John Armenian Apostolic Church in San Francisco, and St. Vartan Armenian Armenian Apostolic Church in Oakland.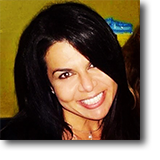 Arlene Basmajian
Co-Chair
Bio coming soon
Mardig Chakalian
Co-Chair
Pic and Bio coming soon
Jacqueline Archouniani
Vice Chair
Pic and Bio coming soon
Attilio Japicca
Treasurer
Pic and Bio coming soon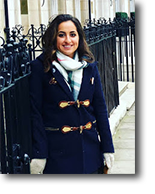 Silva Yousefian
Secretary
Silva moved to the Bay Area three years ago from Baltimore, Maryland where she first began her involvement with SOAR. As a first generation Armenian, she is passionate about providing care for Armenian children in need. She graduated from the University of Maryland, Baltimore County where she studied Communications and Journalism. Presently, she is an Account Director for a large digital marketing agency.
Mhaer Alahydoian
Legal Counsel
Pic and Bio coming soon
Garen Nazarian
LegalCounsel
Pic and Bio coming soon
Arad Basmajian
Advisor
Pic and Bio coming soon
Alex Manuelian
Advisor
Pic and Bio coming soon
Mato Senekerimian
Advisor
Pic and Bio coming soon