SOAR - San Francisco Bay Area
The San Francisco Bay Area Chapter became part of the SOAR family in July 2009. The history of Armenians in San Francisco and the surrounding Bay Area is similar to other California towns: a few Armenians can be traced back to the late 1800s, but steadily increased after the Armenian Genocide of 1915. The first Oriental rug merchant in California was an Armenian who setup shop in Oakland in 1893. Over the years, as the cities in the Bay Area expanded, so did their Armenian populations. Church groups slowly built their own sanctuaries rather than leasing them, businesses expanded and got passed down one generation to the next, and Armenians began increasing in affluent and professional fields. Today, Armenians can be found in nearly every city of the Bay Area, with San Francisco having the highest concentration. Numerous Armenian organizations and establishments in the area bring the widely spread out community together from the many neighboring cities. The city of San Francisco is home to the KZV Armenian School – the only Armenian primary school in Northern California. The Armenian community of the Bay Area may be best known for its annual food festivals and bazaars organized by the churches. There are 3 separate festivals organized by St. Gregory Armenian Apostolic Church in San Francisco, St. John Armenian Apostolic Church in San Francisco, and St. Vartan Armenian Armenian Apostolic Church in Oakland.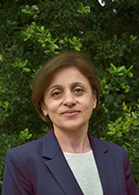 Zhanna Ghukasyan
President
Zhanna was born in Vanadzor, Armenia. In 1997 she graduated from Yerevan State Medical University and left for Saint Petersburg where she studied Obstetrics and Gynecology. Zhanna returned to Armenia after finishing her residency training in 1999 and came back to work in Vanadzor as an OB/GYN for 10 years.
In 2010 Zhanna moved to the US with her family after being granted a permanent residency card. While she was raising her children, 4 and 8 years old at the time of arrival to the US, she was studying for her United States Medical Licensing Examinations and eventually earned the required certificate to be able to practice medicine in the US. Meanwhile, Zhanna volunteered and worked in many clinics and hospitals, including working as a Family doctor in Missouri.
Now Zhanna is a Center Operations Director at Concentra Urgent Care Clinic in Santa Rosa, CA.
In her free time, Zhanna loves being outdoors and traveling with her husband and children, who are both juniors now: her daughter studies at Stanford University and her son is in high school. She loves gardening, cooking, and baking for family and friends.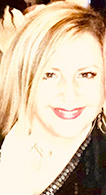 Lernick (Lily) Hovasapian
Vice President
Lernick whom many people call Lily lives in the Bay area of California. She is a diligent multi-channel marketer with a passion and experience in art, interior design, fashion design, real estate, and tech industries. Also, she has many years of experience in client engagement, leadership, and business management. Lernick got her Bachelor of Science in Business Admiration-Management from San Jose State University (SJSU) and Master of Science in Marketing from Santa Clara University (SCU).
She was an active volunteer member at the University's students' clubs during her education, and she is an active volunteer member in many non-profit organizations such as the ARS organization (Armenian Relief Society). Silicon Valley Second Harvest Food Bank, San Jude children's hospital, support for women's rights, and volunteering in schools and churches everywhere and anything as much as she can. She hopes to help others in their wishes and quest to aspire to the bests. She believes a wide range of volunteering jobs will change the world and people's points of view positively. In addition, it will increase business revenues and profits.
Lily's friends and coworkers describe her as a real Virgo zodiac sign lady (born in September). Fun, determined, logical, practical, and systematic approach to life. Her hobbies are spending time with friends and family members, meeting new people from different backgrounds, and trying cultural foods at a restaurant and at a food festival (she is a creative cook). Lily loves shopping, backgammon playing, hiking, and anything related to art, such as visiting museums, coloring, painting, music, dance, interior, and fashion designing.
Lernick is grateful to be a part of the SOAR organization SF chapter board member. And hoping the wonderful people and board members will successfully bring some happiness to the Armenian children and adult's life who need the SOAR organization's help and support.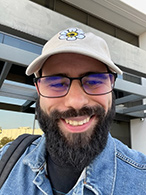 Aram Balaian
Secretary
Aram graduated from University of California, Davis with a B.S in Chemical Engineering and is currently working in the Biotech Industry in O.C, residing in Long Beach. Raised in Glendale and growing up volunteering for over a decade as a scouting member of Homenetmen Ararat Chapter, he understands the importance of passing on a sense of community, hope, and initiative to the Armenian youth in the diaspora.
As the Secretary of SOAR Long Beach Chapter, he looks forward to expanding SOAR's presence in Long Beach, fostering a local Armenian community, and building the necessary networks to best support the orphaned youth and separated families in Armenia and abroad.
When he isn't in the lab he enjoys reading, biking, playing drums, and camping any opportunity he gets.