San Diego joined the SOAR family in March 2013. SOAR-San Diego continues our expansion in the West and is our fourth Chapter in California. San Diego has a large and diverse Armenian population, and we are pleased to welcome a young and enthusiastic Board of Directors.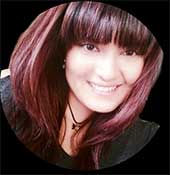 Hasmik Mkrtchyan
President
Born and raised in Burbank, California, Hasmik Mkrtchyan graduated from James Madison University in 2011 with a Bachelor's of Science in Biology. In 2018, she earned her Master's in Engineering Management from George Washington University.
In that same year, Hasmik accepted an offer to join Catalent Pharma Solutions, a global leader in providing integrated services, superior drug delivery technologies and manufacturing solutions to help life science innovators develop and launch successful pharmaceuticals, biologics and consumer health products. Following several promotions, she is now the Global Business Process Manager for Quality Lab Operations.
She is very passionate about supporting non-profit organizations and volunteering her time to positive initiatives. She has formerly served on the Steering Committee of Women in BioHealth – Madison, Wisconsin, and is a current member of: PMI, BioForward Wisconsin, and now SOAR. In 2019, she was a Speaker at PechaKucha Madison and at LabVantage CTEC.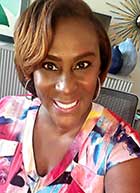 Frandale Johnson
Vice President
Frandale Johnson is the Founder and Principal Consultant for McCoy Consulting Group Inc. Prior to founding McCoy, Frandale thrived in helping companies fully recognize their vision in the life science and medical device industries for well over 20 years. She became recognized as an industry leader by providing quality, validation, and regulatory subject matter expertise for top domestic and global life science organizations. Frandale is valued for developing industrious approaches to helping teams put quality first while increasing operational efficiency, managing change proactively, reducing business disruption and facilitating rapid return on new technology through proven best practice methodologies.
Frandale gives back to several non-profit organizations and the Vanderbilt University communities through her STEM GRL initiative which supports youth, teens and young adults in their pursuit of excellence in the classroom and/or in their current STEM profession. In addition, Frandale is an active member in the Houston American Society for Quality (ASQ) chapter, The Women's Home, and numerous other organizations dedicated to empowering people to fulfill their goals. Frandale holds a B.E. in Biomedical Engineering from Vanderbilt University.
Liliya Petrosyan
Director of Finance
Pic and Bio coming soon
Heline Mirzakhanian
Director of Community Engagement
Pic and Bio coming soon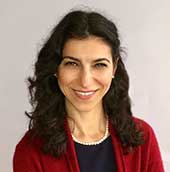 Naira Yeghian
Director of External Affairs
Naira Yeghian moved to San Diego, CA in 1998 to pursue her MBA in International Business at National University.  After attaining her degree and throughout her professional career that followed, Naira has held various management positions in the legal, investor relations, communications and education industries.  In her latest position as the Dean of Student Services, Naira oversaw the successful implementation of all student support services at a vocational college offering certificate programs in Information Technology and Holistic Health.
Naira is also the Founder of a health and wellness company called BELLY LAMA.  She started the company to help spread awareness about the importance of holistic living and clean eating.
Being born in Yerevan, Armenia, Naira speaks Armenian and Russian.  She also has a very basic knowledge of Portuguese.  Her passions include giving back to the community, leading a healthy lifestyle, traveling, cooking and photography.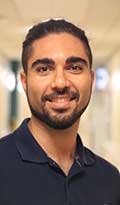 Levon Demirdjian
Chapter Member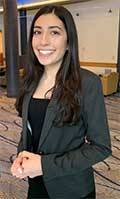 Melody Nazarbegian
Chapter Member
Catherine O'Lone
Chapter Member