San Diego joined the SOAR family in March 2013. SOAR-San Diego continues our expansion in the West and is our fourth Chapter in California. San Diego has a large and diverse Armenian population, and we are pleased to welcome a young and enthusiastic Board of Directors.
Vladimir Ghahramanyan
Co-President
Born in 1988 in Kapan, Armenia, Vladimir studied at the Yerevan State University, majoring linguistics(German) from September 2005 until May 2009. In 2007, he won a scholarship and participated in summer courses in Muenster, Germany. Vladimir visited the USA for the first time in 2008 through the Work and Travel Student Exchange program. He spent his time in Glacier National Park, Montana. After graduating from the Yerevan State University he worked for an American Tech company based in Yerevan for a year and immigrated to the USA in 2010. Vladimir has been residing in the States since then. Just like many immigrants he have held several types of jobs working in retail, tourism, hospitality, construction, IT, game industry, legal field (a court interpreter) etc. Vladimir is currently a graduate student at the University of San Diego majoring in International Relations and Politics.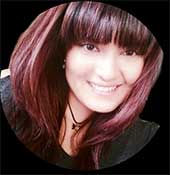 Hasmik Mkrtchyan
Co-President
Born and raised in Burbank, California, Hasmik Mkrtchyan graduated from James Madison University in 2011 with a Bachelor's of Science in Biology. In 2018, she earned her Master's in Engineering Management from George Washington University.
In that same year, Hasmik accepted an offer to join Catalent Pharma Solutions, a global leader in providing integrated services, superior drug delivery technologies and manufacturing solutions to help life science innovators develop and launch successful pharmaceuticals, biologics and consumer health products. A year later in 2019, she was promoted and assumed the position of Global Lab Informatics Group Leader for Quality Enterprise Systems.
She is very passionate about supporting non-profit organizations and volunteering her time to positive initiatives. She has formerly served on the Steering Committee of Women in BioHealth – Madison, Wisconsin, and is a current member of: PMI, BioForward Wisconsin, and now SOAR. In 2019, she was a Speaker at PechaKucha Madison and at LabVantage CTEC.
Natali Minassian
Vice President
Pic and Bio coming soon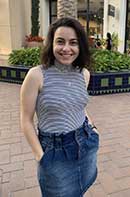 Anna Ivanyan
Treasurer
Anna Ivanyan was born in Moscow, Russia where she resided until her family immigrated to San Diego in 2013. Anna  is a senior at San Diego State University, pursuing a BA in Economics with Specialization in Quantitative Analysis and minoring in Mathematics. After graduation, she is planning on furthering her education by receiving an MBA. Anna is a treasurer of the Armenian Student Association at SDSU.
She is fluent in Russian. She enjoys spending time with family, baking, and taking road trips.
Anna is excited to be more involved in Armenian charity work. She is interested in and inspired by SOAR's cause to provide for orphaned children.