San Diego joined the SOAR family in March 2013. Spanish for "Saint Didacus," San Diego is the eighth most populous city in the United States. The city is known for its mild year-round Mediterranean climate, natural deep-water harbor, extensive beaches and parks, long association with the United States Navy, and recent emergence as a healthcare and biotechnology development center. Between 5,000 and 7,000 Armenians are estimated to live in the San Diego area.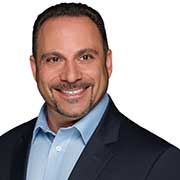 Berj Arakelian
President
Berj Arakelian is a respected member of the San Diego community, where he has lived for the past eight years. Originally from Chicago, Illinois, Berj is a highly involved member of the local Armenian church community. He has served as the Vice Chairman of the Parish Council and currently serves as an advisor to the council. Berj's commitment to his community is exemplified by his significant involvement in the building committee for St Sarkis Armenian Church, where he played a crucial role in overseeing the construction of the new church building. Additionally, he serves on the Trust committee for St Sarkis Church, where he is a trusted member of the community.
Berj is also a highly respected mortgage loan originator and sales manager at CMG Home Loans, where he serves the needs of clients across California and the nation. Berj's dedication to his work and his clients has earned him a reputation as a trusted professional in the industry.
In his free time, Berj enjoys spending time outdoors, fishing, camping, and exploring the beautiful landscapes of San Diego with his two boys. He also values his quiet time at home, where he can relax and recharge after a busy day of growing his business and real estate portfolio.
Berj's LinkedIn profile showcases his professional achievements and expertise in the mortgage industry. He is highly regarded by his colleagues and clients for his integrity, work ethic, and commitment to excellence. Berj's contributions to his community, both through his work in the mortgage industry and his involvement in the Armenian church community, have made him a respected and valued member of the San Diego community.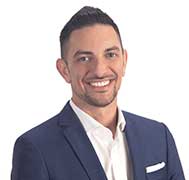 Ed Sarkissian
Vice President
Ed Sarkissian is the CEO of the Ed & Jess Team (Real Estate) as a part of the NextHome Luxe Group. He and his wife Jessica reside in San Diego, CA after moving there in 2016. After graduating high school in Los Angeles, Ed began his college education at California State University of Northridge. During his initial semester at CSUN he was a part of the original eight founding members of Alpha Epsilon Omega's Alpha chapter and ultimately served as Vice President. AEO is an Armenian centric fraternity and has now expanded to a total of nine chapters throughout California. Ed ultimately graduated Summa Cum Laude from the University of Arizona GC and obtained a Bachelor of Arts degree in Business Administration.
Ed and Jess currently own and self-manage a portfolio of properties as well as helping friends and family with all of their real estate needs. Prior to that, Ed spent 17 years in the corporate world working for a tech company as a Senior/District Manager. His success in the corporate world was centered around his passion for helping others achieve their goals in addition to driving revenue and improving operational efficiency. Serving others has always been his "north star", which is why he decided to dedicate his time and effort volunteering for SOAR as VP of the San Diego chapter. Ed is deeply connected to his Armenian roots and is a part of the Homenetmen Sevan's basketball team. Finally, Ed and Jess are expecting their first child in August of 2023.
Liliya Petrosyan
Director of Finance
Pic and Bio coming soon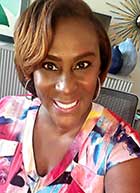 Frandale Johnson
Frandale Johnson is the Founder and Principal Consultant for McCoy Consulting Group Inc. Prior to founding McCoy, Frandale thrived in helping companies fully recognize their vision in the life science and medical device industries for well over 20 years. She became recognized as an industry leader by providing quality, validation, and regulatory subject matter expertise for top domestic and global life science organizations. Frandale is valued for developing industrious approaches to helping teams put quality first while increasing operational efficiency, managing change proactively, reducing business disruption and facilitating rapid return on new technology through proven best practice methodologies.
Frandale gives back to several non-profit organizations and the Vanderbilt University communities through her STEM GRL initiative which supports youth, teens and young adults in their pursuit of excellence in the classroom and/or in their current STEM profession. In addition, Frandale is an active member in the Houston American Society for Quality (ASQ) chapter, The Women's Home, and numerous other organizations dedicated to empowering people to fulfill their goals. Frandale holds a B.E. in Biomedical Engineering from Vanderbilt University.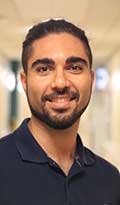 Levon Demirdjian
Chapter Member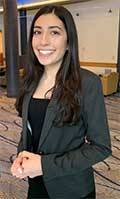 Melody Nazarbegian
Chapter Member