SOAR - San Antonio/Austin Chapter
SOAR-San Antonio became part of the SOAR family in January 2012 and expanded to include Austin in September 2013. SOAR-San Antonio/Austin was SOAR's first Chapter in the Southwest. While there is a small Armenian community in San Antonio, they have been organized for more than four decades, galvanized, in part, by the Armenian Church of San Antonio that was founded in 1967. The Armenian community of Austin is relatively young. It is, however, growing rapidly with about 200 Armenian families living there presently. The community has the Armenian Church of Austin, the Armenian Club at the University, and an Armenian language school.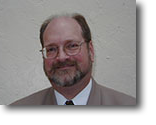 Thomas Glaser
Thomas William Glaser earned his Bachelor of Arts degrees in government and English at Texas Christian University, in Ft. Worth, Texas, in 1974, his Master of International management at the Thunderbird Graduate School of International Management in Glendale, Arizona, in 1975, his Master of Arts in U.S. history at Florida International University in Miami, Florida, in 2008.
Thomas recently retired from a 20+ year career with Miami-Dade County Public Schools. While in Florida, he taught 11th and 12th grade social studies at Mater Academy Charter High School, as well as being an adjunct professor at Florida International University, and an adjunct professor of English and History at Barry University and Nova Southeastern University. Thomas was a member of the Florida Education Commissioner's Task Force on Holocaust Education and of the Miami Beach Holocaust Memorial Education Board, and a director of the Miami-Dade Council for the Social Studies and the Florida Council for the Social Studies. He has presented on the Holocaust, the Holodomor, and the Armenian genocide at local, state, national, and international professional conferences. His time teaching in Noyemberian and Kapan, Armenia, in 2009 has given him a deep commitment to the people of Armenia.
Thomas has recently relocated to New Braunfels, Texas, and is active with collector clubs in Texas and elsewhere and has regained his commission in the Texas State Guard, where he is Executive Officer of the 4th Battalion, 6th Brigade.
Heather Russo
Pic and Bio coming soon