SOAR - San Antonio/Austin Chapter
SOAR-San Antonio became part of the SOAR family in January 2012 and expanded to include Austin in September 2013. SOAR-San Antonio/Austin was SOAR's first Chapter in the Southwest. While there is a small Armenian community in San Antonio, they have been organized for more than four decades, galvanized, in part, by the Armenian Church of San Antonio that was founded in 1967. The Armenian community of Austin is relatively young. It is, however, growing rapidly with about 200 Armenian families living there presently. The community has the Armenian Church of Austin, the Armenian Club at the University, and an Armenian language school.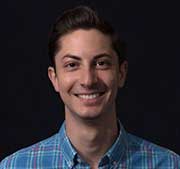 Kyle Kevorkian
President
Kyle earned his Bachelor of Arts degree in economics and philosophy from Texas Christian University in 2020. Originally from Los Angeles, California, Kyle moved to Austin in 2020, after completing his undergraduate degree, to begin building his financial advising practice with Austin-based 49 Financial. In this capacity, he has served many individuals, families, churches, and small businesses – mostly in his home markets of Los Angeles and Austin. Choosing this career path was natural, as it combined Kyle's love for finance with his desire to make an impact in the lives of others.
Outside of work, Kyle is an active collector of fine minerals. He has been featured in several magazine articles and interviews, has loaned specimens to major museums, and is in the process of writing a book to help novice collectors better identify fine minerals of uncommon species.
Kyle has been involved in service opportunities and fundraising his entire life, with a particular emphasis on causes aiding Armenia. Kyle has been engaged with fundraising projects for the Armenian Missionary Association of America since high school and has been on four medical mission trips to Armenia. During these trips, Kyle and a group of volunteers visited several small towns in Armenia and established clinics in local churches to provide medical checkups and prescriptions to the residents of medically under-served areas of Armenia. Kyle is extremely excited to continue his efforts to help Armenia through his role in the Austin/San Antonio chapter of SOAR.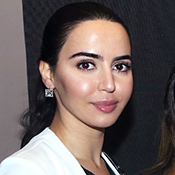 Nairi Papukyan
Treasurer
Nairi is a first-generation Armenian American from Los Angeles, California. She started her career as a Fashion Design graduate from The Fashion Institute of Design and Merchandising (FIDM). She worked with Los Angeles Fashion Weeks, The Los Angeles Fashion Magazine, independent designers, and brands like BCBG and Guess. After working several years in the fashion industry, she focused her pursuits opposite of her creative path – Accounting. As an Accountant, she has served several businesses that span from sole-proprietorships to C-corporations, as well as high net-worth individuals such as a legendary singer, music producer, and movie director. Nairi has earned degrees and certifications in Accounting, Bookkeeping, Business Administration, and is currently pursuing the Certified Public Accountant (CPA) license. Nairi's commitment to service began early in her life when she started volunteering as a teen with non-profit organizations supporting causes like animal rights and environmental protection such as the Humane Society, ASPCA, and Green Peace. While in high school, she also served as the Director of Public Relations for the Armenian Students Association (ASA) for at least four years. In 2009, her dedication to community and civic service was recognized by President Obama with the Presidential Volunteer Service Award. She has later also served for the Armenian American Society of CPAs (AASCPA) as the Board Member. Nairi was then selected as the President of the San Antonio/Austin Chapter of SOAR in 2020.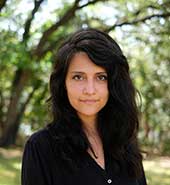 Leslie Diaz
Leslie is a licensed Social Worker marking four years back to San Antonio after practicing research and community enrichment in Yerevan for six years through the founding of a grassroots organization in which communal movie screening took place with the support of local artists, institutions, and groups throughout the capital city.
With studies from Texas A&M College Station and UT Austin her resume is structured with a litany of non-profit work in social betterment like disaster relief case managing with The Salvation Army, social media enhancing with Mission Armenia, policy analyzing with UNHCR Armenia, researching with Caucasus Research Resource Center and the National Academy of Sciences of Armenia, and currently clinical social working with the lovely University Health System in San Antonio.
Her passions reside in community building through volunteerism that embrace all things migratory. She is happy to reconnect with her second home of Hayastan through this opportunity with SOAR with the support of her spouse and furbabies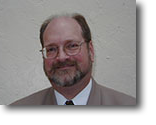 Thomas Glaser
Thomas William Glaser earned his Bachelor of Arts degrees in government and English at Texas Christian University, in Ft. Worth, Texas, in 1974, his Master of International management at the Thunderbird Graduate School of International Management in Glendale, Arizona, in 1975, his Master of Arts in U.S. history at Florida International University in Miami, Florida, in 2008.
Thomas recently retired from a 20+ year career with Miami-Dade County Public Schools. While in Florida, he taught 11th and 12th grade social studies at Mater Academy Charter High School, as well as being an adjunct professor at Florida International University, and an adjunct professor of English and History at Barry University and Nova Southeastern University. Thomas was a member of the Florida Education Commissioner's Task Force on Holocaust Education and of the Miami Beach Holocaust Memorial Education Board, and a director of the Miami-Dade Council for the Social Studies and the Florida Council for the Social Studies. He has presented on the Holocaust, the Holodomor, and the Armenian genocide at local, state, national, and international professional conferences. His time teaching in Noyemberian and Kapan, Armenia, in 2009 has given him a deep commitment to the people of Armenia.
Thomas has recently relocated to New Braunfels, Texas, and is active with collector clubs in Texas and elsewhere and has regained his commission in the Texas State Guard, where he is the Personnel Services Officer at HQ, Texas State Guard..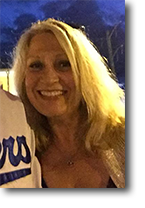 Susan Joy-Snavely
Susan has her degree in Web Design and Development and is working toward her degree in graphic design. She is currently the Management Specialist for SOAR. Outside of her position for SOAR, she is an educator and an entrepreneur. For over twenty years she owned, operated, and taught at her licensed group home daycare and preschool. Currently, she also does freelance work with a colleague and their business "Hopkins Media Solutions", creating websites and marketing materials for small businesses and non-profit organizations. This work spills into her volunteer endeavors as she enjoys donating her time using her skills to further their missions.
Susan has a passion for children, having five of her own and five grandchildren, and has volunteered extensively in many different children's ministries through her church and community. She sponsors several children through different organizations, and after learning about SOAR and seeing the tremendous things that they are able to accomplish, she wanted to become a part of their work.