SOAR - Salzburg Chapter
Salzburg joined the SOAR family in February 2016. The history of Armenians in Austria dates back to Vienna's liberation from the Turkish siege at the end of the 17th century, when several Armenian merchants found a new market in the Habsburg Empire. In the beginning of the 19th century, Austrian Armenians enjoyed their status as an autonomous religious community. The Armenian community in Vienna grew constantly, so that by 1896 the first efforts were made to found an Armenian-Apostolic community. After the appointment of the first Armenian pastor in Vienna in the 1920s, the number of Armenians in Austria continued to grow, boosted by refugees from Lebanon, Syria, Iraq, Iran, Turkey and, most recently, the Republic of Armenia. In 1968, the Soorp Hripsime Armenian Apostolic Church of Vienna was consecrated, giving a new impetus to the ever growing Armenian community in Austria. There are approximately 3,000 Armenians in Vienna today.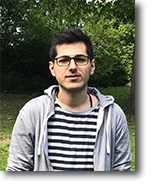 Sako Wanesian
President
Sako is a Syrian Armenian who has been living in Linz, Austria since 2014. He completed his Bachelor's Degree in Electrical Engineering at the University of Applied Sciences Upper Austria, and is continuing with hi Master's Degree at the same university.
Before coming to Austria, Sako lived in the Netherlands for one year, and one year in Armenia. He is fluent in Arabic, Armenian, English, and German, and speaks some Dutch and Kurdish.
Sako is motivated to join SOAR, to support the young people and to make them feel that they are not alone.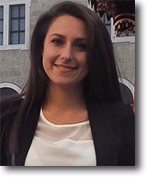 Varduhi Gumruyan
Varduhi is a PhD student of Psychology in the University of Salzburg. She worked for three years as a Psychologist in Armenian National Lyceum after Anania Shirakatsy, also one year as a Psychologist-volunteer in JUZ Oberndorf, Austria. She is currently working for an HR Company as a Research Consultant.
Varduhi has strong interests in Armenian folk songs and dances and tries to have her input in development of the Armenian community in Salzburg. She truly believes that all Armenians should concentrate main efforts to improve the welfare of the Homeland.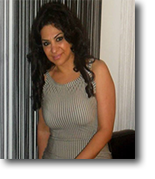 Hasmik Eskandari
Hasmik Eskandari earned her Diploma in ''Art and Fashion Design'' from the P. Terlemezyan Yerevan State College of Fine Arts. In Vienna she took a master class in fashion and clothing at Wirtschaftsförderungsinstitut of Vienna. Currently, she is employed by Design House Schella Khann.
Hasmik has been living in Vienna since 1990. In the Armenian community she has been involved in different NGOs/unions such as: ''Women's Union'', and ''Union of Young Armenians''. Hasmik has good social skills for consulting and supporting customers, and coordination and management of projects and events. She is fluent in Armenian and German and also speaks Russian.