SOAR - Salt Lake City Chapter
Salt Lake City joined the SOAR family in April 2015. Although Armenia adopted Christianity as its state religion in 301, it took 17 centuries for that national church to come to Utah. In February 2013, Archbishop Hovnan Derderian celebrated the Divine Liturgy with the Utah community and helped launch the inaugural parish. Today, more than 2,000 Armenians living in Utah are galvanized by the Armenian Apostolic Church Salt Lake City.
SOAR-Salt Lake City provides legal oversight to all SOAR operations in the United States.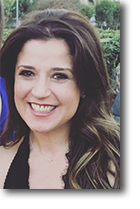 Talar Herculian Coursey
President
Talar Herculian Coursey was born in Beirut, Lebanon and lived in Dhahran, Saudi Arabia until the age of 12, at which time, she moved to Southern California with her family. She relocated to Salt Lake City, Utah in February 2009 where she currently lives with her husband and son. Talar graduated from the University of California, Irvine with a degree in English in 1996 and received her JD from the University of California, Hastings College of Law in 1999. She practiced law at a national employment law firm until 2011, at which time, she went in-house to serve one of her clients as General Counsel.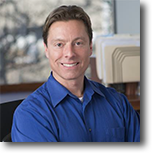 Bob Coursey
Bob graduated with a Bachelor's degree in English from George Mason University in Fairfax, Virginia in 1992. In 1998, he received his law degree, with honors, from Georgia State University College of Law in Atlanta, where he also served on the school's Law Review.
Prior to joining Employers Council, Bob practiced employment law for almost ten years with Fisher & Phillips, one of the largest employment law firms in the country. In 2010, Bob joined Employers Council, a private non-profit human resources consulting firm. In this position, Bob counsels employers on preventive and corrective personnel-related matters, conducts internal investigations and employment practices audits, handles governmental and private employment-related charges and claims, and conducts seminars and training presentations on a variety of employment law and human resources topics. Bob is licensed to practice law in Utah and Georgia. He is also a certified Senior Professional in Human Resources (SPHR).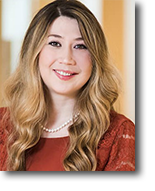 Karina Sargsian
Karina was born in Yerevan, Armenia. She immigrated to the United States at a young age, but has held strong to her roots. After graduating from college, Karina moved to Armenia for a year and worked for a non-profit environmental organization. Karina's time in Armenia solidified her desire and drive to work for the betterment of Armenia and the Armenian diaspora. Karina graduated from the University of Utah, School of Law in 2013. She currently works at the law firm of Holland & Hart, LLP. Prior to joining Holland & Hart, Karina worked for the Honorable Judge David Nuffer of the United States District Court, District of Utah.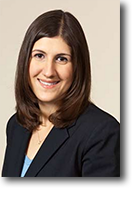 Melanie Vartabedian
Melanie earned her B.M.(summa cum laude) from the University of the Pacific. She went on to earn her J.D. from the University of Utah, S.J. Quinney College of Law. Melanie was named by Utah Business Magazine as an "Up and Coming" lawyer among the Utah Legal Elite, in the area of civil litigation, 2011-2013 and was the recipient of the Utah State Bar's Dorothy Merrill Brothers Award for the Advancement of Women in the Legal Profession. She has done extensive pro bono work for those who have been victimized and is a member of numerous boards and committees. Melanie currently works for Ballard Spahr, LLP. She is also a member of the Salt Lake Symphony, cello section.