SOAR - Saint Petersburg Chapter
SOAR-Saint Petersburg joined the SOAR family in May 2014. Russia possesses the largest Armenian population outside of Armenia, home to approximately 3 million Armenians. The Armenian Diaspora is the fourth largest ethnic Diaspora in Moscow, after Ukrainians, Jews, and Tartars. The dissolution of the Soviet Union, the economic blockade of Armenia, and the war in Artsakh have caused a powerful stream of migration to Russia during the past twenty years.
The first Armenians came to Saint Petersburg in 1708. In 1730, under the leadership of Father Ivan Sheristanova, the first Armenian Apostolic Church was established. Throughout the 20th century the Armenian population of Saint Petersburg has steadily increased, with approximately 20,000 Armenians living in Saint Petersburg today.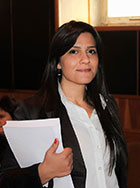 Arusyak Manasyan
President
Arusyak was born in the village Poqr Mantash, Shirak, Armenia in 1984.  She started her career as an educator even before getting her desgree of the specialist of German and English languages in Yerevan State Linguistic University after V. Brusov in 2006. In 2016, she moved to Saint-Petersburg and started working for the international language school EF-English First. She has been successfully teaching for more than 18 years now.
She loves cooking, reading, teaching and feels responsibility for the future of children. That is why she wanted to become a part of SOAR.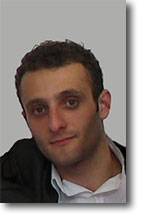 Arthur Varderesyan
Arthur received his Master's degree in Computer Science from the State Engineering University of Armenia, Inter-Departamental Chair of Microelectronic Circuits and Systems at Synopsys Armenia. He is currently working as a Software Quality Assurance Engineer with different customers worldwide. Arthur is married and doesn't have children yet, but his love for children brought him to join SOAR St. Petersburg.