SOAR - Sacramento Chapter
Sacramento became part of the SOAR family in November 2013. The first Armenians who settled in Sacramento came from Fresno in 1919. They were Mr. and Mrs. Arshag Sarkisian and family. In January 1929, a group of women organized the Ladies' Aid Society of the Armenian Apostolic Church. One year later, Bishop Karekin Khachaturian, the first Primate of the Armenian Churches in California, visited Sacramento and celebrated the Divine Liturgy in the Episcopal Church. On May 10, 1953, the consecration of St. James Armenian Church in Sacramento took place. This gave Armenians a permanent spiritual and social center in the capital of California.
Arman Antonyan
Co-President
Arman Antonyan was born in Vanadzor, Armenia in 1984 and moved to Sacramento with his family at the age of nine 1993. His fascination with technology and design gave him the opportunity to attended American River college and California State University of Sacramento with a total of 10+ years of combined education.  He currently holds a position at AVB Marketing as Information Technology System Administrator.  He also freelances technology/design related projects.  Arman loves selling collectables on Ebay as well which he currently has over 1000+ items.  His dream is to one day visit every Armenian church in the world and video document them.  Arman loves to spend most of his time with his wife and daughter taking long walks at parks, beaches, and forests at every chance he gets. Random fun facts about Arman: he believes in cryptocurrency powered by blockchain and artificial intelligence, he loves to play basketball, favorite bird is a crow, his favorite food is "Vospov Jash", plays poker tournaments time to time, loves swimming, and most of all he loves his family and GOD.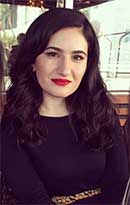 Lilit A. Minasyan, Esq.
Co-President
Lilit A. Minasyan was born in Armenia and raised in Sacramento, California. She earned her undergraduate degrees in International Relations and Comparative Literature from the University of California, Davis and her law degree from the University of California, Hastings College of the Law. She is a practicing attorney in Sacramento. Lilit is thrilled to join the Board of SOAR-Sacramento wielding her passion for advocacy and regard for her Armenian heritage.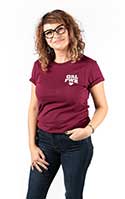 Araxia Manukyan
Araxia Manukyan was born in Yerevan, Armenia and raised in Sacramento, California. She earned her undergraduate degrees in Human Development and Psychology from the University of California, Davis and Master in Social Work Degree from Sacramento State University. She is a Licensed Clinical Social worker and works for Mercy Hospice. Araxia is also the co founder of The Pomegranate Boutique and Together Midtown. Araxia is married and has 3 children; George, Ani and Nora. Araxia is excited about joining the Board of SOAR-Sacramento.
Arlen Soghomonians
Pic and Bio coming soon
Elvira Soghomonians
Pic and Bio coming soon