SOAR - Sacramento Chapter
Sacramento became part of the SOAR family in 2013. Today it is home to a vibrant Armenian diaspora.  The SOAR Sacramento team is a great example of devotion to serve Armenian orphans in Armenia and elsewhere. As our Armenian community grows in Sacramento, we hope we can achieve a lot more by working with kind-hearted volunteers and businesses who will assist us to make each year's fundraising better than the year before.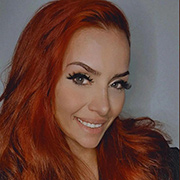 Lilia Darbinyan
President
Lilia Darbinyan is a talented individual with a passion for personal growth and learning. Born and raised in Sacramento, CA, Lilia has always been curious about the world and eager to explore new opportunities.
From an early age, Lilia displayed a natural inclination towards being involved with the community and always looking for way to bring the community closer. With a strong desire to excel, she dedicated her time and efforts to honing these skills, constantly seeking ways to improve and challenge herself.
After completing High School, Lilia pursued higher education at Columbia Southern University, where she graduated with a Bachelor's degree in Business Administration.
Beyond professional pursuits, Lilia is a person deeply committed to making a positive impact in her community and the lives of others. She has opened the first Armenian Private School in Sacramento as well as a dance and music school by the name of Karapetyan Academy for Performing Arts.
With an insatiable thirst for knowledge and personal growth, Lilia consistently seeks out new challenges and opportunities to expand her horizons. As she continues to strive for excellence in all she does, Lilia remains driven to help our community and to offer guidance to our younger generation.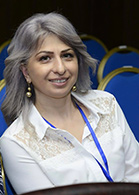 Kristine Sultanyan
Vice President
Kristine was born in Armenia, city Charentsavan. She got her Bachelor's degree in Psychology and Pedagogy from Armenian State Pedagogical University after Khachatur Abovyan. She also received her Master's degree in Psychology of Law from the same university. During her studies, she was assisting and coaching at a special school for blind people and disabled children at an Kharberd Orphanage. She also had practical training as a psychologist at various children, women and men's prisons. After graduation, Kristine was working at National Bureau of Expertises in Yerevan, Armenia as the Chief of the Forensic Evidence Department for 15 years before moving to Sacramento with her son Arsen in 2020.
Kristine is actively involved with the Armenian community of Sacramento. She is happy to join SOAR Sacramento team and is excited to help as much as she can.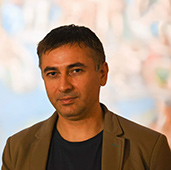 Emil Andreasyan
Treasurer
Emil was born into a family of physicians in 1982 in Yerevan, Armenia. After attending middle school for ten years, he was accepted in Yerevan State Medical University after M. Heratsi in 1998 and graduated in 2003. Soon after graduation, one year of internship and some practice in the field of Dentistry, he served as lieutenant of Medical Services in the Military Forces of Armenia in a capacity of both dentist and chief of Medical Service of Monte Melkonian military unit. After performing his duties both as a doctor and citizen, Emil decided to further hone his skills in the field of dentistry in Moscow, Russia, where he worked as a General Dentist after evaluating his diploma for about one year from 2008 to 2009. With acquired knowledge, skills and the attitude of excellent patient care, Emil decided to implement those in his homeland and provide top notch medical care where his family also owned a private dental center. After successfully working as a General Dentist in Armenia, he decided to add to his practice another occupation where medicine, pharmaceutics, and research combine. Emil worked in several leading pharmaceutical companies in Armenia such as Takeda, Servier, Astellas as a Medical Representative and Regional Projects Coordinator. When performing his duties, he coordinated various scientific events, medical lectures and presentations with leaders in different medical fields.
Despite having a significant professional career in dentistry and pharmaceutical industry, Emil decided to move with his family to the USA as they were granted permanent residency cards. The factors that leveraged this decision were knowledge of English and opportunities for professional growth for both him and his family.
Soon after arrival in the USA in 2019 Emil worked as an Office Manager in a diagnostic center in Sacramento when he dedicated his time, energy, and knowledge to patient care, although in a different capacity and from a different perspective. Meanwhile, he took courses of Medical Interpretation and American Heart Association Basic Life Support Instructor, and after acquiring both certifications, Emil started and has been working both as an English-Russian-Armenian Medical Interpreter and teaches AHA BLS classes on a regular basis.
Meanwhile, as a lifelong Doctor of Dentistry, Emil is currently working on passing a Dental Board exam in California in his pursuit to become a dental healthcare professional in the USA.
Emil has been married for ten years and he is blessed to have one son and two daughters.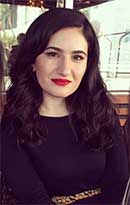 Lilit A. Minasyan, Esq.
Secretary
Lilit A. Minasyan was born in Armenia and raised in Sacramento, California. She earned her undergraduate degrees in International Relations and Comparative Literature from the University of California, Davis and her law degree from the University of California, Hastings College of the Law. She is a practicing attorney in Sacramento. Lilit is thrilled to join the Board of SOAR-Sacramento wielding her passion for advocacy and regard for her Armenian heritage.
Nelly Mirzakhanyan
Event Host
Nelly Mirzakhanyan was born in Armenia, Masis region in the village of Ayntap. After graduating from the Secondary school of Nor Kharberd she was admitted to the Faculty of Philology of the Law University in Moscow. Alongside of her studies she also worked for the charitable foundation "Orran". Having activities in "Hayastan All Armenian Fund" shr also worked at the First Secondary school of Ayntap. Nelly is happily married and a proud mom of four children. Since 2016 she has lived in Sacramento. She loves participating and organizing events in her local community.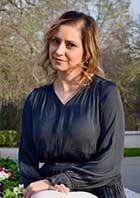 Kristine Gasparyan Howton
Kristine was born in Yerevan, Armenia and raised in Sacramento, CA. She earned her undergraduate degree in Business Administration and Management from the California State University. She has been in the insurance industry for 20 years, and currently working with independent agencies across the west coast as a Sales Manager at Nationwide Insurance. She is a licensed Property & Casualty, Life & Health insurance agent and holds Commercial Lines Coverage Specialist (CLCS), Personal Lines Coverage Specialist (PLCS) and Certified Insurance Counselor (CIC) designations within her line of work. Kristine is married and has 3 children: Gohar (18), Ava (4) and Otto (2). She is excited to be a part of the SOAR Sacramento chapter.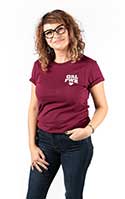 Araxia Manukyan
Araxia Manukyan was born in Yerevan, Armenia and raised in Sacramento, California. She earned her undergraduate degrees in Human Development and Psychology from the University of California, Davis and Master in Social Work Degree from Sacramento State University. She is a Licensed Clinical Social worker and works for Mercy Hospice. Araxia is also the co founder of The Pomegranate Boutique and Together Midtown. Araxia is married and has 3 children; George, Ani and Nora. Araxia is excited about joining the Board of SOAR-Sacramento.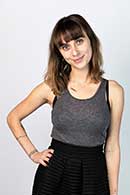 Astghik Manukyan
Astghik was born in Yerevan, Armenia and raised in Sacramento, California. She completed her Bachelor's Degree with a double major in Philosophy and Anthropology as well as a minor in Education at the University of California, Santa Cruz. Astghik is co-founder along with her sister Araxia of The Pomegranate Boutique and Together Midtown. Additionally, she is an artist and has certificates in Ayurvedic Therapy and Hatha Yoga. Astghik is married and has one amazing baby girl and another one on the way. Astghik has always been passionate about charity – she worked with Americorp in Sacramento for one year, has organized Armenian film screenings in Sacramento with her sister, and continues to give back regularly to Armenian charities through proceeds of sales from The Pomegranate Boutique. In her personal life she loves motherhood, wellness, travelling, and creating art.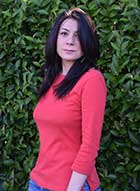 Narineh Mousa
Narineh earned her Bachelor of Science in Graphic Design from California State University, Sacramento in 2015. She currently works as senior Graphic Designer for a Sac-based finance and insurance training company. From early childhood she has been passionate about art. She is a self-taught scratchboard artist. In her free time she enjoys spending time with her husband and daughter, exploring new art mediums and biking. Narineh is excited to join SOAR Sacramento.