Rome became part of the SOAR family in December 2013. There are approximately 3,000 Armenians living in Italy, primarily in Milan, Rome, Pisa, and Venice. Besides the general population, there are monastic communities on the island of San Lazzaro (Venice), at the Moorat-Raphael College of Venice, and Armenian clergy at the Holy See (Vatican). The first Armenian communities in Italy were formed in the 12th century when active trade was encouraged between Cilicia and Genoa, and Venice. Pisa is a growing Armenian community today. Under King Levon II, treaties allowed Italian merchants to open factories and to develop industrial activities in Cilicia. In the 15th century the process of catholicizing Armenians was strengthened in Italy, greatly contributing to their assimilation with the Italian people. In 2000, the Armenian Genocide was recognized by the Italian Parliament, and a memorial dedicated to the Genocide victims was inaugurated in the center of Rome. Besides the San Lazzaro, Italy has a number of very important Armenian churches and religious establishments: St. Gregory's Armenian Church (Rome); Holy Cross Armenian Church (on Calle Degli); St. Blaise Armenian Catholic Church (Rome); San Nicola de Tolentino Armenian Catholic Church (Rome); and the Armenian Apostolic Church of the Forty Martyrs (Milano).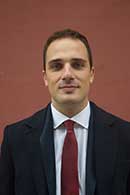 Pierluigi Chiaiese
President
Pierluigi was born in Italy and he moved to Milan, where he is currently living. He attended military school and then graduated in Law. Pierluigi is now working in a relocation company, which helps people from other countries to move to Italy.
Pierluigi knew about SOAR projects thanks to other members and he decided to join their initiatives.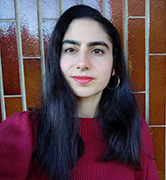 Lusine Avagyan
Lusine was born in Saint Petersburg, Russia. When she was 2 years old, her family moved to Milan, Italy, where she grew up and currently resides. Lusine graduated in Economics from the University of Milan-Bicocca and then enrolled in a master's degree in Finance, with a particular focus on statistical fields, at the same university. Passionate about organizing activities for children and taking care of them, Lusine decided to join Soar in 2022. She gained previous experience in working with kids during seasonal jobs in tourist villages in Italy and France during summer holidays. Lusine is a native speaker of Italian and Armenian, and she also speaks French, English, and Russian fluently.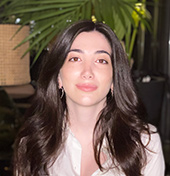 Arevik Avalyan
Arevik was born in Tavush province in Armenia. When she was 4 years old her family moved permanently to Moscow, where she grew up. Arevik graduated from Lomonosov Moscow State University as an art historian and then decided to continue her education abroad. She moved to Rome and enrolled in Rome Business School. This April Arevik obtained a Master's degree in Arts and Cultural Management.
Arevik speaks Armenian, Russian, English, French and Italian.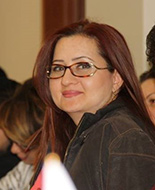 Naira Ghazaryan
Naira graduated with Honors from the Yerevan State University, Faculty of Romance and Germanic Philology, Chair of English in 1996. Since then she has earned specialized diplomas and certificates to expound upon her education and attended multiple Forums and Seminars throughout Europe.
Naira has worked both as a translator as well as a teacher, teaching English and Italian at the Yerevan State University, at Yerevan State Linguistic University after V. Brusov, at "Gladzor" University and at "Grigor Zohrap" University in Yerevan, Armenia. Currently, she is the Public Relations and Press Officer at the Embassy of Armenia to Italy in Rome.
Armenian is Naira's native language, but she is also fluent in Russian, Italian, and English.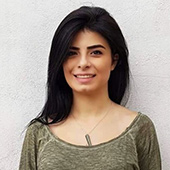 Alaa Nassif
Alaa Nassif is a communications professional with extensive nonprofit experience, particularly in the areas of human rights, public service, leadership, and empowerment.
She has spent her time using her personal and career experiences to help her community, whether in her home country during the conflict or online. As someone who has worked with orphans, seniors, and diaspora. She has learned how to provide the support needed for these groups. She also participated in many organizations that provide services for children, adults and families who are dealing with traumatic situations of their own.
Alaa holds an Economic bachelor from Tishreen university in Syria; a master for philosophy and economics from University of Bari Aldo Moro in Italy; and currently studying another master in cooperation and international development Sapienza University of Rome. By becoming a member of the SOAR Team. Alaa wishes to contribute to SOAR's mission of providing orphaned and underprivileged children with a better quality of life and a brighter future.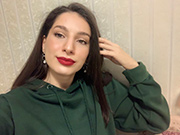 Inna Pogosyan
Inna was born in Moscow, Russia. She earned her bachelor's and master's degrees in international relations from the Diplomatic Academy of the Ministry of Foreign Affairs of the Russian Federation. She went on to earn her master's degree in international cooperation and development sciences from Sapienza University.
Inna has worked as a volunteer as a translation specialist for the Moscow International Film Festival.
Inna speaks Russian, English, and Italian.