Rome became part of the SOAR family in December 2013. There are approximately 3,000 Armenians living in Italy, primarily in Milan, Rome, Pisa, and Venice. Besides the general population, there are monastic communities on the island of San Lazzaro (Venice), at the Moorat-Raphael College of Venice, and Armenian clergy at the Holy See (Vatican). The first Armenian communities in Italy were formed in the 12th century when active trade was encouraged between Cilicia and Genoa, and Venice. Pisa is a growing Armenian community today. Under King Levon II, treaties allowed Italian merchants to open factories and to develop industrial activities in Cilicia. In the 15th century the process of catholicizing Armenians was strengthened in Italy, greatly contributing to their assimilation with the Italian people. In 2000, the Armenian Genocide was recognized by the Italian Parliament, and a memorial dedicated to the Genocide victims was inaugurated in the center of Rome. Besides the San Lazzaro, Italy has a number of very important Armenian churches and religious establishments: St. Gregory's Armenian Church (Rome); Holy Cross Armenian Church (on Calle Degli); St. Blaise Armenian Catholic Church (Rome); San Nicola de Tolentino Armenian Catholic Church (Rome); and the Armenian Apostolic Church of the Forty Martyrs (Milano).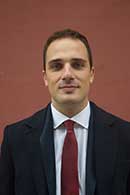 Pierluigi Chiaiese
President
Pierluigi was born in Italy and he moved to Milan, where he is currently living. He attended military school and then graduated in Law. Pierluigi is now working in a relocation company, which helps people from other countries to move to Italy.
Pierluigi knew about SOAR projects thanks to other members and he decided to join their initiatives.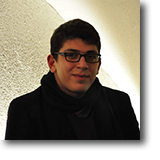 Krikor Boyadjian
Krikor is an Armenian and was born in Beruit, Lebanon. He moved to Italy in 2013 to pursue a joint study in Philosohy and Theology at Pontifical Gregorian University. Krikor has obtained a Bachelor's Degree in Philosophy and is currently in his second year of study for Theology. He is fluent in Armenian, Arabic, French, Italian, English, and Turkish (beginner).
Krikor has volunteered many times teaching the children in the professional care of Diramayr Hayastani Summer camp in Armenia, on a wide variety of subjects.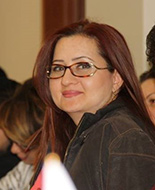 Naira Ghazaryan
Naira graduated with Honors from the Yerevan State University, Faculty of Romance and Germanic Philology, Chair of English in 1996. Since then she has earned specialized diplomas and certificates to expound upon her education and attended multiple Forums and Seminars throughout Europe.
Naira has worked both as a translator as well as a teacher, teaching English and Italian at the Yerevan State University, at Yerevan State Linguistic University after V. Brusov, at "Gladzor" University and at "Grigor Zohrap" University in Yerevan, Armenia. Currently, she is the Public Relations and Press Officer at the Embassy of Armenia to Italy in Rome.
Armenian is Naira's native language, but she is also fluent in Russian, Italian, and English.
Marine Grigoryan
Marine Grigoryan was born in Armenia, Gyumri. Two of her many talents include, Professional Opera Singer and Professional Painter on Silk (Batika). Marine graduated from the University For Armenian Language and Literature (Bachelor) and the Conservatory State of Komitas (Master). She moved to Italy in 2016. Winning competitions, Maine was able to continue studying at Privet Music Academy (with the help of SOAR). She is also a former student of Our Lady of Armenia Center and of "YWCF".
Marine has volunteered extensively, teaching languages, drawing, and music. Much of her work has been with children and the elderly. Marine is fluent in Armenian, Russian, English, and Italian.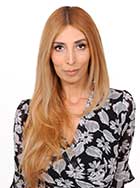 Lilit Kerobyan
Lilit was born in Armenia, Yerevan. After she finished school her family moved to Moscow. Lilit has degrees in Social Anthropology and in Linguistics, and an MBA in Brand Management. She has worked in the field of marketing for more than 12 years. Has developed different educational programs.
Lilit is volunteering for Armenia reading course of Marketing for Armenian students, and teaching English to teenagers from Artsakh.
She speaks Armenian, Russian, English, and Italian.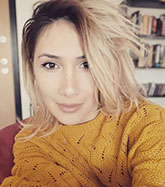 Naira Nikoghosyan
Naira was born in Armenia, Yerevan. After earning her Bachelor's Degrees in International Relations, she moved to Rome in 2016 to work on her Master's Degree in Law and Economics at Sapienza University of Rome. She graduated in December 2019, with Honors.
Naira has volunteered in Armenia with the Red Cross helping children in need, as well as in France, again working with children and the elderly.
Along with some friends, Naira is founding the Armenian Youth Union in Rome. The main objective of it is to unite Armenians living there and create a platform to connect Armenians worldwide.
Naira is fluent in Armenian, Russian, English, and Italian, and is learning French.