SOAR - Rocky Mountains Chapter
P.O Box 350032
Westminster, CO 80035-0032
The Rocky Mountains chapter joined the SOAR family in October 2012, and is committed to upholding SOAR's vision to provide orphaned Armenians with resources fundamental to their physical, emotional, and intellectual development.
Victoria Joy Avedesian
President
Joy Avedesian was born in Los Angeles, CA. She is incredibly proud of her Armenian roots – her mother's family arrived in the United States in 1897, and her part of her father's family arrived in 1924 due to the Armenian Genocide. Joy moved in Denver in January of 2020 and has earnestly involved herself in the community. Prior to Denver, Joy lived in Newport Beach, Las Vegas, and has spent time in New York and Washington DC.
Joy is the Managing Partner of Capstone Colorado/MassMutual Rocky Mountains, a wealth management firm. From being a White House Intern during the Clinton Administration, to serving on United Way boards in California and Nevada as an advocate for future generations of leaders, Joy has laser-focused passion and purpose in giving back to the community around her, starting with education and opportunity. Joy also has a passion for and has been active in wild animal rescue and refuge.
When Joy is not setting and achieving personal and professional goals, Joy travels the world with loved ones, and spends time with her black lab, Bear.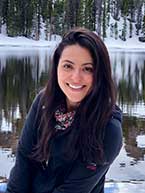 Arminé Gambaryan
Treasurer
Arminé Gambaryan was born in Yerevan and moved to the USA at the age of two.  She earned her B.A. in Communication Studies from California State University Northridge.  With her entrepreneurial spirit, she moved to New York City in 2016 to start her own e-commerce business.  After four lovely years, Arminé recently moved to Denver, to exchange concrete jungle with sunshine and nature!  Throughout her career, she has managed client acquisition and service strategies, staff recruitment and training, and departmental restructuring initiatives while simultaneously achieving strong market penetration.  New to Denver, Arminé is beyond excited to join SOAR and be a part of an organization making a difference in the Armenian community.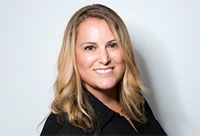 Taleen Askejian
Secretary
Taleen Askejian was born and raised in Los Angeles, CA. Originally from the town of Glendale, Taleen was raised by her first-generation immigrant parents, grandparents, aunts, uncles, and cousins, all of whom instilled into her the core beliefs and values of having Armenian heritage. She obtained her B.A. in Sociology with a Spanish minor from UC Santa Barbara. After understanding her passion for people and macro-practice, Taleen earned her Master's degree in Social Work from the University of Southern California, with a focus on Community Organizing, Planning, & Administration. Taleen currently works at a technology start-up as Chief of Staff. She is a proud Armenian-American and her favorite hobby is traveling. She moved to Colorado in 2018 and loves experiencing all four seasons!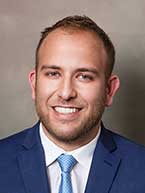 Bart Boranian Allen
Bart Boranian Allen was born and raised in Fresno, CA. Growing up in Fresno, Bart was surrounded by a very large Armenian community (+/- 40,000) which created the foundation of having strong Aremian heritage. He obtained his B.A. in Marketing with a Sports Management certificate from The University of Arizona. After understanding his passion for real estate during his time in Arizona, Bart earned his Master's degree in Real Estate and The Built Environment from the University of Denver. Bart currently works at a commercial real estate company in Denver, and feels right back at home with being a part of SOAR's Colorado chapter.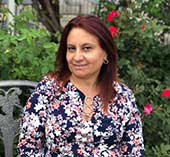 Naira Ermoyan
Naira was born in Yerevan, Armenia. She received her Master's Degree in Teaching German and English languages from Brusov Pedagogical Institute in Yerevan, Armenia.  Prior to moving to the US, she worked as a teacher in secondary school and a professor in Law School.
Naira has been employed with Denver Human Services at various departments for many years assisting diverse population to promote a healthy community by determining eligibility for food, cash and medical benefits, child support, work opportunities etc.
As a Child Protection Social Worker for the past fifteen years, Naira has been assisting the families in crisis to prevent child neglect/abuse by providing education, resources and support to families to protect Denver's children and youth, while promoting family stability to strengthen connections to community resources.
Naira is excited to join SOAR and support our young children in Armenia and Artsakh that need our support.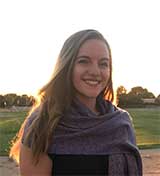 Lily Feldman
Lily Elizabeth was born and raised in Middlesex, Vermont and is now a PhD student at the University of Colorado-Denver/Anschutz Medical Campus in the Biomedical Sciences Program. She has participated in leadership, facilitation and mediation training in the United States, Armenia, Turkey, and Georgia through the U.S. State Department. In her free time, she loves to explore the beautiful scenery of the southwest by hiking, rock climbing, camping, and skiing. She is passionate about supporting vulnerable communities and grateful for the opportunity to work with SOAR. Lily Elizabeth speaks English and Mandarin Chinese.
Marine Karyan
Pic and Bio coming soon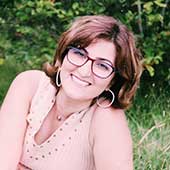 Susanna Mikaelyan
Susanna Mikaelyan was born in Ararat, Armenia. Before moving to the US, she spent five years in teaching English in a secondary school while operating a non-profit Youth Center to promote education, human rights, democracy, and community service for local and regional youth. After moving to the US, Susanna earned her second degree in Human Resource Management as well as her MBA from the University of Colorado at Denver. Susanna is working at Gates Corporation as the Director of Global Talent Management leading the efforts for performance management, talent development, and employee engagement.       
In her free time, she loves to read and spend time with her family and friends. Susanna's passion is learning, traveling, and exploring traditions, history, and cultural food from different parts of the world.
It is an honor to be part of the SOAR family and continue its mission of providing humanitarian relief to orphaned Armenian children and adults with disabilities throughout the world so they become accomplished, educated, and self-supporting Armenians.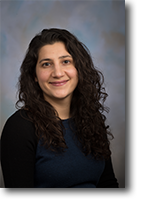 Patille Nargozian
Patille Nargozian was born and raised in Massachusetts and moved to Colorado in 2014. She recently received her master's degree in Occupational Therapy at Colorado State University and received her bachelor's degree in International Development and Social Change and master's degree in Community Development and Planning from Clark University in Worcester, Massachusetts. She recently worked in the Assistive Technology Resource Center at Colorado State University assisting students with disabilities in accessing post-secondary education using both mainstream and specialized technologies. Patille is passionate about social and occupational justice issues and believes all people deserve to live productive and dignified lives. She is looking forward to supporting people in participating meaningfully in their lives despite barriers, injuries, and/or disabilities.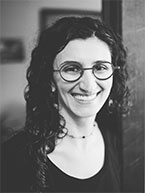 Maria Stepanyan
Maria started the Colorado chapter of SOAR and served as the board president from 2012-2016. She was born and raised in Kapan, Armenia. In 1996, her family moved to Moscow, Russia, where she continued high school and graduated from Financial College. In Moscow, Maria worked for an Art Rehabilitation Studio for orphans and children with special needs, and currently works as the Executive Director for the Center for People with Disabilities in Boulder, Colorado. Maria lives in Longmont, CO with her husband and son.