SOAR - Rocky Mountains Chapter
P.O Box 350032
Westminster, CO 80035-0032
The Rocky Mountains chapter joined the SOAR family in October 2012, and is committed to upholding SOAR's vision to provide orphaned Armenians with resources fundamental to their physical, emotional, and intellectual development.
Victoria Joy Avedesian
President
Joy Avedesian was born in Los Angeles, CA. She is incredibly proud of her Armenian roots – her mother's family arrived in the United States in 1897, and her part of her father's family arrived in 1924 due to the Armenian Genocide. Joy moved in Denver in January of 2020 and has earnestly involved herself in the community. Prior to Denver, Joy lived in Newport Beach, Las Vegas, and has spent time in New York and Washington DC.
Joy is the Managing Partner of Capstone Colorado/MassMutual Rocky Mountains, a wealth management firm. From being a White House Intern during the Clinton Administration, to serving on United Way boards in California and Nevada as an advocate for future generations of leaders, Joy has laser-focused passion and purpose in giving back to the community around her, starting with education and opportunity. Joy also has a passion for and has been active in wild animal rescue and refuge.
When Joy is not setting and achieving personal and professional goals, Joy travels the world with loved ones, and spends time with her black lab, Bear.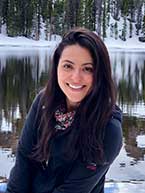 Arminé Gambaryan
Treasurer
Arminé Gambaryan was born in Yerevan and moved to the USA at the age of two.  She earned her B.A. in Communication Studies from California State University Northridge.  With her entrepreneurial spirit, she moved to New York City in 2016 to start her own e-commerce business.  After four lovely years, Arminé recently moved to Denver, to exchange concrete jungle with sunshine and nature!  Throughout her career, she has managed client acquisition and service strategies, staff recruitment and training, and departmental restructuring initiatives while simultaneously achieving strong market penetration.  New to Denver, Arminé is beyond excited to join SOAR and be a part of an organization making a difference in the Armenian community.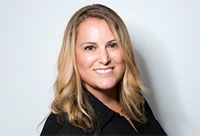 Taleen Askejian
Secretary
Taleen Askejian was born and raised in Los Angeles, CA. Originally from the town of Glendale, Taleen was raised by her first-generation immigrant parents, grandparents, aunts, uncles, and cousins, all of whom instilled into her the core beliefs and values of having Armenian heritage. She obtained her B.A. in Sociology with a Spanish minor from UC Santa Barbara. After understanding her passion for people and macro-practice, Taleen earned her Master's degree in Social Work from the University of Southern California, with a focus on Community Organizing, Planning, & Administration. Taleen currently works at a technology start-up as Chief of Staff. She is a proud Armenian-American and her favorite hobby is traveling. She moved to Colorado in 2018 and loves experiencing all four seasons!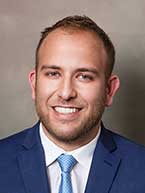 Bart Boranian Allen
Bart Boranian Allen was born and raised in Fresno, CA. Growing up in Fresno, Bart was surrounded by a very large Armenian community (+/- 40,000) which created the foundation of having strong Armenian heritage. He obtained his B.A. in Marketing with a Sports Management certificate from The University of Arizona. After understanding his passion for real estate during his time in Arizona, Bart earned his Master's degree in Real Estate and The Built Environment from the University of Denver. Bart currently works at a commercial real estate company in Denver, and feels right back at home with being a part of SOAR's Colorado chapter.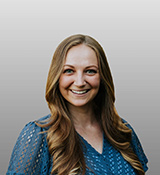 Amber RaNae Cottrell
Amber Cottrell was born and raised in Honeyville, UT. At the age of 19, Amber served an 18-month service mission to Armenia for the Church of Jesus Christ of Latter-Day Saints where she gained a great love of the Armenian people and their beautiful country. It was here Amber learned how to read, write, and speak the Armenian language. This service in Armenia has impacted Amber daily and the Armenian people have a special place in her heart and life. Amber has been a Project Manager at Comcast since August 2021 when she graduated with a bachelor's degree in Global Supply Chain Management from the Marriott School of Business, Brigham Young University.
Amber and her husband Mitchell have a passion for service and look for ways to lift wherever they go. Amber is thrilled to continue serving the Armenian community with SOAR in Denver.
Neil Kachigian
Pic and Bio coming soon