SOAR - Rocky Mountains Chapter
P.O Box 350032
Westminster, CO 80035-0032
The Rocky Mountains chapter joined the SOAR family in October 2012, and is committed to upholding SOAR's vision to provide orphaned Armenians with resources fundamental to their physical, emotional, and intellectual development.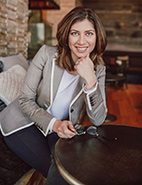 Natela Manuntseva
President
Natela Manuntseva is a professional with exceptional leadership and relationship-building abilities. She has diverse skills and experience in business development, community outreach, and project management. Natela has a proven track record of success in various roles. Natela currently participates in non-profit organizations to increase awareness, and beyond her professional endeavors, Natela is deeply committed to volunteer work and community engagement. She has served on the executive boards of CARA, GlobalMindED, CABPES, and the Central City Opera Guild. Natela holds a Bachelor of Arts in Political Science & Communications from Metropolitan State University of Denver.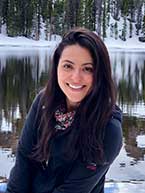 Arminé Gambaryan
Treasurer
Arminé Gambaryan was born in Yerevan and moved to the USA at the age of two.  She earned her B.A. in Communication Studies from California State University Northridge.  With her entrepreneurial spirit, she moved to New York City in 2016 to start her own e-commerce business.  After four lovely years, Arminé recently moved to Denver, to exchange concrete jungle with sunshine and nature!  Throughout her career, she has managed client acquisition and service strategies, staff recruitment and training, and departmental restructuring initiatives while simultaneously achieving strong market penetration.  New to Denver, Arminé is beyond excited to join SOAR and be a part of an organization making a difference in the Armenian community.
Victoria Joy Avedesian
President Emeritus
Joy Avedesian was born in Los Angeles, CA. She is incredibly proud of her Armenian roots – her mother's family arrived in the United States in 1897, and her part of her father's family arrived in 1924 due to the Armenian Genocide. Joy moved in Denver in January of 2020 and has earnestly involved herself in the community. Prior to Denver, Joy lived in Newport Beach, Las Vegas, and has spent time in New York and Washington DC.
Joy is the Managing Partner of Capstone Colorado/MassMutual Rocky Mountains, a wealth management firm. From being a White House Intern during the Clinton Administration, to serving on United Way boards in California and Nevada as an advocate for future generations of leaders, Joy has laser-focused passion and purpose in giving back to the community around her, starting with education and opportunity. Joy also has a passion for and has been active in wild animal rescue and refuge.
When Joy is not setting and achieving personal and professional goals, Joy travels the world with loved ones, and spends time with her black lab, Bear.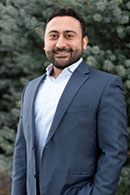 Tigran Muradyan
Tigran Muradyan was born in the vibrant city of Yerevan, Armenia. In 2000, he moved to the United States and settled in Colorado, where he pursued his education and career.
Tigran graduated with honors from the University of Colorado Denver, where he majored in International Studies and minored in Law. Tigran Muradyan is a highly experienced wealth manager with 15 years of expertise in the financial industry. He specializes in serving ultra-high net-worth clients and helping them mitigate income and estate tax consequences through advanced tax and estate planning strategies.
In addition to his professional background, Tigran is a devoted family man who cherishes spending time with his loved ones. He is married to his high school sweetheart, Emily, and together they are proud parents to a beautiful daughter named Olivia Anahit who is 1 year old. They also share their home with their adorable furry family member Oliver the Pomchi.
Tigran enjoys traveling, reading, and exploring new cuisines. He is deeply committed to his community and is always looking for ways to give back. Tigran is fluent in Armenian, Russian, and English, and is passionate about sharing his cultural heritage with those around him.
In addition to serving on the Board of SOAR, Tigran is also a board member of Armenians of Colorado (AOC) and Meduni. AOC is a nonprofit organization dedicated to fostering a cohesive, Armenian community and furthering the understanding of Armenian history, culture, language, and customs within the community and to the general public. Meduni is a nonprofit organization dedicated to providing medical aid and education to underserved communities. Additionally, he is a proud member of Mantashov, the largest Armenian entrepreneurs club, which connects and supports Armenian business owners around the world.