SOAR - Providence Chapter
In February 2009, SOAR launched a New England Chapter, whose territory included Boston, MA, Providence, RI, and Portland, ME. As SOAR grew during the past several years, we found it necessary to create separate Chapters in Boston, Portland, and Providence. SOAR-Providence officially launched in October 2012 and is headed by Michael Hagopian, former New England Chapter President. Providence is home to a small, but vibrant, Armenian population, and three Armenian churches: Armenian Euphrates Evangelical Church, Saints Sahag and Mesrob Armenian Apostolic Church, and Sts. Vartanantz Armenian Apostolic Church.
Gary Alexander
Co-President
Pic and Bio coming soon
Robert Zorian
Co-President
Pic and Bio coming soon
Ralph Rafaelian
Vice President
Ralph Rafaelian is a graduate of Boston University and holds a Bachelor of Arts in Political Science. Shortly after graduating, Ralph enlisted in the Rhode Island Army National Guard and trained to become a commissioned United States Army Officer. Upon completion of his training, he went on to serve two overseas tours in support of Operation Enduring Freedom and Operation Iraqi Freedom. For his service, Ralph earned the Joint Service Commendation Medal and the Bronze Star Medal. Currently, Ralph is working among the management team at 'Carolyn's Sakonnet Vineyard' – Rhode Island's premier winery, owned by his sister, Carolyn Rafaelian, an American-Armenian business woman and founder of ALEX AND ANI accessories and jewelry company. Ralph, his wife Ani and son Raffi reside in Scituate, Rhode Island and are active members of the the local Armenian community.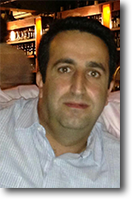 Khosrov Vorperian
Treasurer
Khosrov Vorperian is an IT professional with over ten years of experiance, with main concentration in Technical Business Analysis field. He holds a Bachelor's from the State Engineering University of Armenia in 'Automated Termo-Reaction Control Systems' and from Rhode Island College in 'Computer Science', as well as various certifications in the field. Currently Khosrov works at MoheganSun Gaming Authority. He has been an active member of Rhode Island's Armenian community since 1995 and a SOAR member since 2012. Khosrov is married and has 2 daughters.
Sevak Stepanian, MD
Executive Board Advisor
Sevak Stepanian, MD is a graduate of Boston University Medical School, where he also attended his undergraduate studies. He holds a Bachelor of Arts degree in Chemistry. He worked for Johnson& Johnson for four years prior to leaving to pursue his dream in medicine. Dr. Stepanian trained at Roger Williams Hospital in Providence, RI as well as Boston Medical Center in Boston, MA. He is currently a practicing physician at The Miriam Hospital and Rhode Island Hospital, both in Providence, RI. He is a member of the American Board of Anesthesiology and RI Society of Anesthesiologists. Dr. Stepanian currently resides in Cranston, RI with his wife and three children. He is an active member ofthe Armenian Church and in the Armenian community. Dr. Stepanian enjoys soccer and travel in his free time.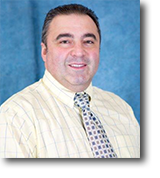 Gary Grigorian
Gary Grigorian received an MBA in Finance from Babson College in Wellesley, MA after emigrating to the U.S. from Armenia in the early 1990s. He holds a number of FINRA Securities Registrations and investment certifications as well and is currently employed by MetLife as a senior compliance analyst. Gary is a solution-focused compliance analyst with over ten years of experience overseeing compliance functions pertaining to SEC regulations and standards. Gary currently resides in RI and has been serving on the local SOAR Board for over 3 years now. He is married and has two sons. Besides SOAR, his interests include animal welfare charities, involvement in Armenian Genocide events, and politics.
Victoria Kabakian
Adult Advisor, Providence Junior Group
Victoria Kabakian is a graduate of Boston University (B.S. Film & Television) and Johnson & Wales University (A.S. Culinary Arts). She spent several years living in Los Angeles and New York City where she worked on award-winning television shows like The Simpsons, Dexter, and Nurse Jackie. She later launched a successful food blog (mission-food.com) where she features global cuisine including Armenian recipes passed down through her family. Victoria also works as a Center Coordinator for the Physics Department at Brown University, where she serves as a communicator, web developer, and event coordinator. Her passions include cooking, baking, traveling, and cheering for the Boston Bruins and New England Patriots.

Michael Hagopian, Esq.
Michael Hagopian is a graduate of Syracuse University (B.A. Economics) and the University of Bridgeport School of Law (JD). He is admitted to practice law before all State and Federal Courts of the State of Rhode Island and the Commonwealth of Massachusetts as well as the United States First Circuit Court of Appeals and the United States Supreme Court. During his career, Michael was afforded opportunities to practice law as a law firm associate, as a member of the staff of various government agencies, as general counsel for closely held businesses and as manager of his own law office. Currently Michael is a litigation attorney for a law firm in Boston, Massachusetts. He also frequently lectures on the law to attorneys, accountants and mental health professionals. Michael and his wife Andrea adopted their daughter from Armenia in 2008. They reside outside of Providence, Rhode Island.
Terry Martiesian
Pic and Bio coming soon
Arman Poghosian
Pic and Bio coming soon