SOAR - Portland (OR) Chapter
Portland became part of the SOAR family in August 2013, joining SOAR-Seattle in the Pacific Northwest. Meeting an Armenian in Portland is not a common occurrence, with approximately 300 Armenians families residing in and around the city. Most Armenians in Portland are second, third and fourth generation Armenian-Americans, while others come from Armenia and various other countries of the Armenian Diaspora.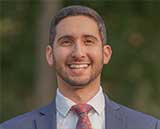 Gregory Petrossian
President
Gregory (Greg) Petrossian is a Portland, OR native. In his youth he was a student of the Armenian Community of Oregon and a member of St. Kevork's Armenian Apostolic Church of Oregon. After he visited Armenia for the first time in 2006, he vowed to find an opportunity in the states to help orphaned kids like the ones he met in Karabakh. After all these years searching for such an opportunity, he was ecstatic to serve as a member of SOAR beginning in 2015.
Greg earned his B.S. degrees in Microbiology and Bioresource Research, as well as a B.A. in International Studies from Oregon State University. He then moved to Baltimore, MD to earn his M.S. in Healthcare Management from Johns Hopkins Carey Business School.
After a few years on the east coast Greg moved back to Portland in 2017 to join CSG Pro, a Portland-centric data solution consulting firm, to further develop their managed services and consulting practice. His current title is Business Transformation Consultant.
Soseh Axian Hakopian
Vice President
Soseh Axian Hakopian is a native Californian. In her youth, she attended Davidian & Mariamian Armenian School, was a member of the Armenian Youth Federation, and a volunteer with the Armenian National Committee of America. She grew up playing basketball and was a girl scout for the Homenetmen Burbank Sipan Chapter, where her father is a founding member.
Soseh studied children's rights and the refugee crisis abroad at Zhejiang University Guanghua Law School 光華法學院 in Hangzhou, China, where she analyzed the impact of China's—more recently abandoned—one child policy as well as societal beliefs and circumstances that result in many women abandoning their newly born female babies.
Soseh earned her Bachelor's degree in Accounting with a minor in Economics and has been a licensed Real Estate Salesperson in commercial real estate for over a decade. Soseh also studied law abroad at the Université Nice Sophia Antipolis Faculté de Droit et Science Politique in Nice, France, and earned a Juris Doctor from Lewis & Clark Law School.
She left Portland at the start of the year to work for the US Court of Appeals for the Ninth Circuit in San Diego. She currently travels between Portland and San Diego.
Tanya Eskadari
Pic and Bio coming soon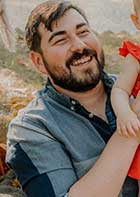 Brian Dikran Moreland
Brian Dikran Moreland was born and raised in Southern California. He is no stranger to the story of Armenian orphans as he grew up attending fundraising events for his Grandmother's and Great Aunt's organization in Los Angeles, the Greek-Armenian Association.
Brian served in the United States Marine Corps from 2009-2014. After his tour in Afghanistan, he became committed to finding ways to do good in the world. When his enlistment ended, he went on to earn an A.A. degree in Philosophy from Fresno City College, a B.A. in International Policy, and a M.A. in International Policy and Development from the Middlebury Institute of International Studies at Monterey.
During his studies, Brian spent the summer of 2018 discovering his roots and volunteering in Vanadzor, Armenia through Birthright Armenia. He returned to Armenia in 2019 to study Armenian language through Arizona State University's Critical Languages Institute programming.
Brian moved to Oregon in late 2019, and currently works as an Economic Development Specialist for Marion County. He resides in Salem with his wife, daughter, and dog.