SOAR - Portland (OR) Chapter
Portland became part of the SOAR family in August 2013, joining SOAR-Seattle in the Pacific Northwest. Meeting an Armenian in Portland is not a common occurrence, with approximately 300 Armenians families residing in and around the city. Most Armenians in Portland are second, third and fourth generation Armenian-Americans, while others come from Armenia and various other countries of the Armenian Diaspora.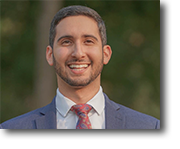 Gregory Petrossian
President
Gregory (Greg) Petrossian is a Portland, OR native. In his youth he was a student of the Armenian Community of Oregon and a member of St. Kevork's Armenian Apostolic Church of Oregon. After he visited Armenia for the first time in 2006, he vowed to find an opportunity in the states to help orphaned kids like the ones he met in Karabakh. After all these years searching for such an opportunity, he was ecstatic to serve as a member of SOAR beginning in 2015.
Greg earned his B.S. degrees in Microbiology and Bioresource Research, as well as a B.A. in International Studies from Oregon State University. He then moved to Baltimore, MD to earn his M.S. in Healthcare Management from Johns Hopkins Carey Business School.
After a few years on the east coast Greg moved back to Portland in 2017 to join CSG Pro, a Portland-centric data solution consulting firm, to further develop their managed services and consulting practice. His current title is Business Transformation Consultant.
Breeanna Guardado
Secretary
Breeanna Guardado (Bree) is an Affordable Housing Compliance Specialist in Portland, Oregon. She has years of experience managing a large portfolio spreading across Oregon and Washington, overseeing 1,500+ units. Bree manages compliance for properties of different federal and state funding programs. She has experience working closely with Portland's most vulnerable populations, consisting of homelessness, mental illness, and substance abuse. Bree is eager to use her compassion for people and communication skills for the SOAR foundation.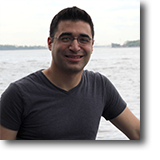 Vatche Arabian
Social Media Manager
Vatche Arabian is originally from Watertown, MA, with a lifelong interest in filmmaking, turning the lens on himself during a trip to Armenia with the Cambridge-Yerevan Sister City Association. The outcome was his first documentary, telling the history of Armenia through a travel journal. During his time studying film at Fitchburg State, Vatche created films featuring Armenian Poet Yeghishe Charents, as well as a documentary looking at the effects of the Armenian Genocide as felt by third-generation survivors.
Vatche moved to Portland in 2015, where he is a social content strategist and creator. Vatche was recognized by Oregon Business in 2016 on their list of "social media superstars."