SOAR - Pittsburgh Chapter
Pittsburgh joined the SOAR family in May 2018. Whether it is the Jordan, Ganges, or Nile, rivers seem to draw people to them.  It is no different in Pittsburgh, where the confluence of the Allegheny, Monongahela, and Ohio Rivers has been luring inhabitants to their banks for centuries. Long before Colonel George Washington's arrival in 1755 on a surveying mission, Native Americans such as the Shawnee, Seneca, and Lenape were thriving in the region. By the 1790s, 300 inhabitants occupied the area.  Among them were blacksmiths, shoemakers, tanners, brewers, cabinetmakers, tinsmiths, and other craftsmen.
By the beginning of the 1800s, Pittsburgh was known as the "Gateway to the West" because it was a debarkation point for those heading westward.  By the late 1800s, Pittsburgh had become a manufacturing mecca.  The Civil War and the growth of the railroad spurred industrialization. During the late 1800s and early 1900s, the area's rivers continued to attract people.  The region's population exploded.  Immigrants flooded the region to obtain employment in the mills and factories.  Ethnic enclaves formed throughout the hillsides and valleys, preserving the traditions, cuisine, and languages of the "Old Country."
In the late 1970s and early 1980s, the steel industry collapsed, but Pittsburgh managed to adapt to the changing economy, reinventing itself and shifting to a service-based one instead.  Medicine, education, technology, and banking now drive Pittsburgh's economy. As Pittsburgh celebrated its 250th birthday in 2008, the city once again put on a new face.  Many of the old industrial complexes have been reborn as shopping, cultural, dining, and entertainment districts.  Heinz Field, home of the Pittsburgh Steelers; PNC Park, home of the Pittsburgh Pirates; and The Carnegie Science Museum have revitalized Pittsburgh's North Shore.  As long as there are rivers coursing through the valleys, people will make Pittsburgh their home.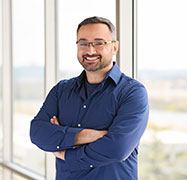 Levon Janpoladyan
President
Levon Janpoladyan's educational journey led him from Armenia to Russia and the USA, finally settling in Pittsburgh in 2015, where he's been dedicated to international product development management at GNC.
Blending his Armenian heritage with the diverse American landscape, he's actively engaged in community building and serves as Chair of the Armenian Nationality Room Committee at the University of Pittsburgh. The Committee facilitates exchanges for Armenian graduate students, creating opportunities for cross-cultural connections and enriched learning experiences, fostering cultural and educational ties between USA and Armenia.
Levon joined SOAR (Society for Orphaned Armenian Relief) in 2023, reflecting his concern for the welfare of orphaned and disadvantaged Armenian children and young adults, and his desire to contribute positively to their future.