SOAR - Phoenix Chapter
9749 E Dreyfus Ave
Scottsdale, AZ 85260
Phoenix joined the SOAR family in March 2013. Armenian Christians relish telling the story of how King Abgar sent a letter to Jesus asking him to come to Edessa (modern-day Urfa in Turkey) and cure him of leprosy. As the story goes, the Apostle Thaddeus, after the Crucifixion, established the Church of Edessa, before moving on to Persia to spread the word. The Apostle Bartholomew also preached in Armenia, which adopted Christianity as its state religion in 301. It is recognized as the world's oldest national church and maintains "Apostolic" in its name because of its direct ties to Christ's two apostles. That early history is celebrated at the Armenian Apostolic Church of Arizona in Scottsdale. The community received its first formal leadership and formed a congregation in 1963 in connection with the visit of Bishop Torkom Manoogian, then ecclesiastical leader for the Holy See of Echmiatsin, Armenia. The Scottsdale Church allows families with Armenian heritage to preserve the language, culture, and traditions in the Phoenix area.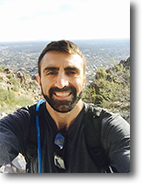 Berj Dikranian
President
Berj was born in Baghdad, Iraq, and then migrated with his family to Phoenix Arizona in 1999. Since his youth, Berj was very much into serving his community, where he was a choir member at the St. Gregory the Illuminator church in Baghdad, and when moved to Arizona, he served on the St. Apkar Armenian Church's Parish Council board, as well as a treasurer for (Hye-Way) an Armenian cultural organization.
During the past 8 years, Berj worked mainly in the linguistics and interpretation industry, where his knowledge in the Arabic language is utilized, in addition to Armenian and English. After working as a bilingual support specialist for a computer consulting company, he had the opportunity to work with the United States Armed Forces, and was assigned as a civilian interpreter to a Special Operations Combat team and deployed to Diyala province in Iraq. After about 2.5 years he returned to Arizona to the same computer consulting company and is currently working as a Quality Assurance analyst. In addition, Berj is currently attending Arizona state University working towards his Bachelor's Degree in Business.
Berj leads a healthy lifestyle where he enjoys the beautiful weather Arizona has to offer and hikes at least once a week at different trails.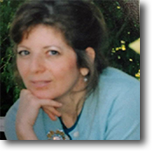 Elisabeth Pehlivanian
Vice President
A consummate recitalist, Ms Pehlivanian made her European debut at the New art Art Gallery and Queen Elizabeth Hall in London and her Carnegie Weill Hall debut in 1987.she has since given over 300 concerts in some of the most prestigious halls of Europe, Canada and the U.S., winning high acclaim for her interpretation of a vast repertoire, ranging from the fifth century Armenian Chant to the Avant-Garde.
Elisabeth joined the Voice Faculty of the CSULB Bob Cole conservatory in1999 and has dedicated herself to teaching Voice, Diction, Art Song Repertoire, Forum and Opera Scenes II. A past president of the Lakewood MTAC, board member of The LA NATS and the Mozart Festival, a much sought after clinician and adjudicator, she has recorded on CD the Armenian Romances, vols I and II (LA), the Music of Suni (Ann Arbor)and the Catholic Mass ( Montreal). Her television appearances include interviews and performances on KSCI and Horizon. Ms. Pehlivanian moved to Scottsdale in 2013 and is an associate director of the Metropolitan Opera National competition, AZ district, a board member of NATS, Valley of the Sun chapter and SOAR, Phoenix.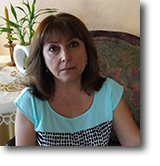 Karineh Viggiani
Secretary
Karineh was born in Tabriz, Iran and immigrated to California in 1980. She moved to Phoenix, Arizona in 2002. She is certified as an emergency medical technician (EMT) in addition to having a medical billing certification. Karineh completed her studies at the Glendale Community College in California. Karineh has worked at the St Joseph Medical Center Surgery Department as a secretary and scheduler and at various doctors' offices. She is now employed at Honor Health in Scottsdale in the Surgery Department.
Karineh has a passion for charity work. She has been a volunteer and an executive of the Hye-Ways family and cultural organization at St Apkar Armenian Apostolic Church in Scottsdale. Furthermore, she has been a longtime active member of the Armenian Relief Society's Phoenix Chapter.
Karineh enjoys dancing, music, baking and swimming.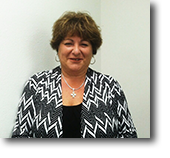 Margaret Ehramjian
Event Planner
Margaret was born and raised in New Jersey, surrounded by a large Armenian community. She attended William Paterson University in NJ and received a BA in Early Childhood Education and English as a Second Language Education. Margaret moved to Arizona in 1992 when she married her husband, Arthur, who was living in Tucson. They have one daughter, Ani. Margaret taught pre-kindergarten until she retired in 2014. She and her family attend St. Apkar Armenian Apostolic Church in Scottsdale, AZ.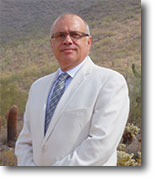 Artin (Art) Knadjian
Artin (Art) Knadjian was born in Cairo, Egypt and immigrated to Montreal, Canada as a child. He grew up in Montreal and attended McGill University, graduating as an architect and practicing in Quebec province for many years. Currently, Artin lives in Scottsdale, AZ and is a principal at AAK Architecture & Interiors, Inc. His portfolio includes many varying types of buildings including, community centers, office buildings, residences and condos in addition to churches and synagogues. Artin was involved with renovations at the Sourp Hagop Church in Montreal and he has also designed the Salvation Army Phoenix Citadel (Church & Community Center) and the Saint Apkar Armenian Church in Arizona. Artin has been involved over many years at St. Apkar as head of its cultural organization (Hye-Ways) and with fundraising and other events. As a leader of the "Pokreeg Pem" (Little Stage) theatre group, Artin has also directed and acted in many comedy plays.