SOAR - Philadelphia Metro Chapter
In November 2011, SOAR's Executive Board voted unanimously to create a Chapter in Philadelphia. Although our Executive Board is based in the suburbs of Philadelphia, the consensus was that a Philadelphia Chapter would help streamline localized communication and fundraising efforts while simultaneously making our national and international efforts more efficient. The Philadelphia Metro Chapter encompasses the geographical areas of Philadelphia, Delaware, and South New Jersey.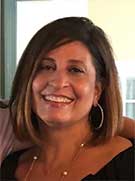 Kim Jehanian
President
Personally and professionally, Kim is a proven relationship builder. Currently a Business Development Center Manager at Roberts Reedman-Toll Honda in Downingtown, PA, she is responsible for enhancing customer relations and generating new business opportunities for its service department. For 15 years prior Kim coordinated the household placement of nannies and domestic caregivers, often on behalf of high profile clients. Born and raised in the suburbs of Philadelphia, Kim is a lifelong and active member of the Armenian community. The years spent at Camp Hayastan as a young camper and counselor, reinforced Kim's love for the Armenian heritage that had been instilled at an early age by her parents. It also compelled her to pursue a Bachelor's degree from Cabrini University in Early and Elementary Education. Throughout the years Kim has assumed numerous leadership roles on  fundraising and event planning committees for  various organizations, all of  which helped groom her as a Board member of St. Gregory's Armenian Church. Kim counts among her greatest experiences her recent travels to Armenia during which she visited several orphanages. She loved interacting with the children, one of whom she considers herself blessed to now call niece. Kim is eager to bring her professionalism, enthusiasm, creativity, and sincere commitment to the SOAR Board in support of accomplishing its mission.
Anita Torcomian
Vice President
Anita Torcomian, originally from New York, graduated from Queens College with a B.A in Accounting. She has served as both an Assistant Controller and a Controller in the manufacturing, distribution, and service industries over the past eight years while living in PA.
Anita has served on the ACYOA Sports Weekend committee for both New York and Philadelphia, and was a part of the Ararat Dance Ensemble of Philadelphia. Anita, being a fluent speaker, taught the Armenian language to children at Holy Trinity Church in Cheltenham PA. She was also the former treasurer of the PTC, and currently volunteers for PTC at the Armenian Sisters Academy, where her son presently attends school.
Anita currently resides in King of Prussia PA with her husband and three children.
Chrysta Argue
Treasurer
Chrysta was born in Phillipsburg, NJ and currently lives in Delaware County, outside Philadelphia. She graduated from Blair Academy and received her degree in English Literature/Theatre and Criminal Justice from Moravian College. Chrysta is employed with ASD, an international agency catering to the needs of funeral related businesses and their clients. Additionally, she is an active member of St. Francis of Assisi Catholic Parish, including vocals during mass, funerals, weddings, and the parish theatre performances, as well as a parent volunteer planning events at Armenian Sisters Academy in Radnor, PA, where her daughter Annaleigh attends. Chrysta lives with husband Chuck and their daughter Annaleigh, adopted from the county foster care systemas a toddler. She's excited to return to SOAR after several years on the sidelines and looking forward to making a difference!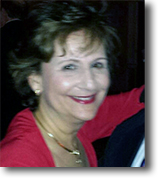 Patrice Keshgegian (Sookiasian)
Secretary
Patrice was born and grew up in the Philadelphia area. She has a Bachelor of Science degree in Education in the area of Speech Correction from West Chester University and earned her certificate of clinical competence in Speech and Language Pathology. Patrice has worked as a speech and language pathologist for many years in numerous settings, including schools, hospitals, and in home care, with patients ranging in age from infancy to the elderly. She is an active member of St. Mark's Armenian Catholic Church. Patrice and her husband Albert reside in Newtown Square, PA and have three sons and eight grandchildren. In 2013 Patrice and Albert travelled to Armenia to witness the baptism of one of their granddaughters in an ancient Armenian monastery.
Sierra Buehlman Barbeau
Sierra is a transplant to Philadelphia from Madison, Wisconsin. She has a bachelor's in International Relations and African Studies from the University of Wisconsin-Madison. She is currently a fourth grade teacher in Southwest Philadelphia.
Between 2016 and 2018, Sierra lived and worked in the village of Khot, Armenia teaching English, debate, and theater at the local secondary school. She lived with an old, Armenian tatik (grandmother) who taught her the Armenian language, how to cook Armenian food, and about Armenian culture. She's looking forward to working with SOAR!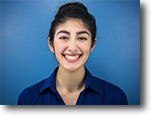 Alexandria Kazandjian
Alexandria Kazandjian is passionate about Armenia. Her love of storytelling and dedication to understanding cultures inspired her to pursue a B.A. in History at Temple University. Currently a student, Alexandria spends much of her time expanding her knowledge in and out of the classroom. She is a member of Wandering Studios, a film-making club, as well as Box of Balloons, an organization which provides birthday boxes to children in need. Alexandria is also actively involved in the AYF-YOARF. She currently serves on Central Membership Committee and is the Corresponding Secretary for the Philadelphia "Sebouh" Chapter. As the great-granddaughter of Armenian Genocide survivors, Alexandria is grateful for the opportunity to help orphans in Armenia.