SOAR - Philadelphia Metro Chapter
In November 2011, SOAR's Executive Board voted unanimously to create a Chapter in Philadelphia. Although our Executive Board is based in the suburbs of Philadelphia, the consensus was that a Philadelphia Chapter would help streamline localized communication and fundraising efforts while simultaneously making our national and international efforts more efficient. The Philadelphia Metro Chapter encompasses the geographical areas of Philadelphia, Delaware, and South New Jersey.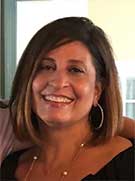 Kim Jehanian
President
Personally and professionally, Kim is a proven relationship builder. Currently a Business Development Center Manager at Roberts Reedman-Toll Honda in Downingtown, PA, she is responsible for enhancing customer relations and generating new business opportunities for its service department. For 15 years prior Kim coordinated the household placement of nannies and domestic caregivers, often on behalf of high profile clients. Born and raised in the suburbs of Philadelphia, Kim is a lifelong and active member of the Armenian community. The years spent at Camp Hayastan as a young camper and counselor, reinforced Kim's love for the Armenian heritage that had been instilled at an early age by her parents. It also compelled her to pursue a Bachelor's degree from Cabrini University in Early and Elementary Education. Throughout the years Kim has assumed numerous leadership roles on  fundraising and event planning committees for  various organizations, all of  which helped groom her as a Board member of St. Gregory's Armenian Church. Kim counts among her greatest experiences her recent travels to Armenia during which she visited several orphanages. She loved interacting with the children, one of whom she considers herself blessed to now call niece. Kim is eager to bring her professionalism, enthusiasm, creativity, and sincere commitment to the SOAR Board in support of accomplishing its mission.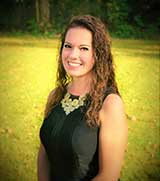 Jessica Fox
Vice President
Jessica Fox is a real estate agent in the suburbs of Philadelphia who has a passion for helping her clients with a patient and friendly approach. She lived in Delaware County most of her life and currently resides in Audubon, PA. She has spent many years organizing and working on fundraising projects for her children's extra-curricular activities and local charities. She enjoys traveling with her family (and two pups) and practices Massage Therapy as her second profession.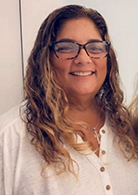 Danielle Jehanian
Treasurer
Born in Brooklyn NY and raised in California, Danielle has been involved in the Armenian community. She has been a member of the Montebello Homenetmen scouts, as well as the Montebello Vahan Kardashian AYF chapter. She attended Armenian Mesrobian school for 13 years and graduated in 1983. Danielle graduated from California State University, Los Angeles in 1991 with a Bachelor of Arts Degree in Early Childhood Education. She gave back to the Armenian community by teaching at Ari Giragos Armenian School in Santa Ana, Ca where she taught Kindergarten for three years. The following year she returned to her alma mater where she became the preschool director, as well as the pre-kindergarten teacher.
In 2001, she married Raffi Jehanian and moved to Pennsylvania. She continued to help the Armenian community by teaching Sunday School classes and St. Gregory the Illuminator Armenian Apostolic Church. Danielle joined the SOAR Philadelphia chapter in 2015 and is now the treasurer. Since moving to Pennsylvania, Danielle has been working with young children. She teaches at Chesterbrook Academy at Ellis Preserve in Newtown Square where she runs the infant program. Danielle has been teaching for over 35 years and has been with infants for over 20 years.
Danielle and her husband Raffi have two children, Teni and Anna. They reside in Newtown Square, Pennsylvania.
Norair Miller
Norair Miller is a Mortgage Advisor with JP Morgan Chase. While having the opportunity to work with various financial institutions, Norair has established relationships with a network of clients and finances properties nationwide. He also manages a portfolio of real estate investments. Norair began his education at the Armenian Sisters Academy in Radnor, PA. He has served on the alter and assists the Men's Club at St. Gregory's Church in Philadelphia, PA. In addition, Norair has been an active member and part of event committees for various Armenian youth organizations, the Boy Scouts, sports and camps. He has journeyed to Armenia on numerous occasions to intern as a teacher's aid at Orran Orphanage as well as to visit the village of Nor Gerdashen where his grandfather funded a water well project. Norair is passionate about helping the Armenian community.