SOAR - Philadelphia Metro Chapter
In November 2011, SOAR's Executive Board voted unanimously to create a Chapter in Philadelphia. Although our Executive Board is based in the suburbs of Philadelphia, the consensus was that a Philadelphia Chapter would help streamline localized communication and fundraising efforts while simultaneously making our national and international efforts more efficient. The Philadelphia Metro Chapter encompasses the geographical areas of Philadelphia, Delaware, and South New Jersey.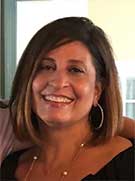 Kim Jehanian
President
Personally and professionally, Kim is a proven relationship builder. Currently a Business Development Center Manager at Roberts Reedman-Toll Honda in Downingtown, PA, she is responsible for enhancing customer relations and generating new business opportunities for its service department. For 15 years prior Kim coordinated the household placement of nannies and domestic caregivers, often on behalf of high profile clients. Born and raised in the suburbs of Philadelphia, Kim is a lifelong and active member of the Armenian community. The years spent at Camp Hayastan as a young camper and counselor, reinforced Kim's love for the Armenian heritage that had been instilled at an early age by her parents. It also compelled her to pursue a Bachelor's degree from Cabrini University in Early and Elementary Education. Throughout the years Kim has assumed numerous leadership roles on  fundraising and event planning committees for  various organizations, all of  which helped groom her as a Board member of St. Gregory's Armenian Church. Kim counts among her greatest experiences her recent travels to Armenia during which she visited several orphanages. She loved interacting with the children, one of whom she considers herself blessed to now call niece. Kim is eager to bring her professionalism, enthusiasm, creativity, and sincere commitment to the SOAR Board in support of accomplishing its mission.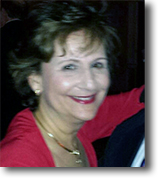 Patrice Keshgegian (Sookiasian)
Secretary
Patrice was born and grew up in the Philadelphia area. She has a Bachelor of Science degree in Education in the area of Speech Correction from West Chester University and earned her certificate of clinical competence in Speech and Language Pathology. Patrice has worked as a speech and language pathologist for many years in numerous settings, including schools, hospitals, and in home care, with patients ranging in age from infancy to the elderly. She is an active member of St. Mark's Armenian Catholic Church. Patrice and her husband Albert reside in Newtown Square, PA and have three sons and eight grandchildren. In 2013 Patrice and Albert travelled to Armenia to witness the baptism of one of their granddaughters in an ancient Armenian monastery.
Danielle Jehanian
Pic and bio coming soon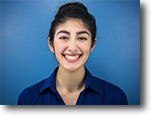 Alexandria Kazandjian
Alexandria Kazandjian is passionate about Armenia. Her love of storytelling and dedication to understanding cultures inspired her to pursue a B.A. in History at Temple University. Currently a student, Alexandria spends much of her time expanding her knowledge in and out of the classroom. She is a member of Wandering Studios, a film-making club, as well as Box of Balloons, an organization which provides birthday boxes to children in need. Alexandria is also actively involved in the AYF-YOARF. She currently serves on Central Membership Committee and is the Corresponding Secretary for the Philadelphia "Sebouh" Chapter. As the great-granddaughter of Armenian Genocide survivors, Alexandria is grateful for the opportunity to help orphans in Armenia.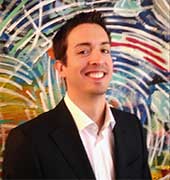 Jonathon Naab
Jonathan believes that geography is destiny. It is this notion that has guided him to SOAR in an effort to help a proud people whose footprint in a cradle of civilization dates back to antiquity. A constant student of history, Jonathan aims to keep an eclectic reading list to match his passion for travel and cultural exchange. Raised in the northwest suburbs of Philadelphia, he graduated from Syracuse University in 2010 before spending the better part of the following decade living and working in Australia. Prior to returning to the US in late 2017, Jonathan undertook an 8-month trip around the world. It was on this journey that he gained insight into tradition-laden Christian Orthodox cultures in the Balkans and Caucasus as well as the consequences that failed centralized governance and conflict still have on these respective regions. He looks forward to giving back to a part of the world that has left a lasting, positive impact on his heart and spirit.
Paul Sookiasian
Pic and bio coming soon
Debra Tashjian
Pic and bio coming soon
Mary Beth Torunian
Pic and bio coming soon