Association pour l'aide des Orphelins Arméniens
Paris joined the SOAR family in December 2012. Armenians in France are ethnic Armenians living within the modern republic of France. Like much of the Armenian Diaspora, most Armenians immigrated to France after the Armenian Genocide of 1915. After the end of the First World War, many survivors, including orphans, lived in the French-occupied part of the Ottoman Empire, Cilicia, and the future French Mandate territories of Syria and Lebanon. When French troops retreated in 1921 behind the present-day Turkish-Syrian border, most Cilician Armenians fled and resettled in refugee camps in Alexandria, Aleppo, Ainjar, and Beirut. From there, entire families fled to France. The Armenian refugees and orphans crammed into Turkey, Egypt and Lebanon, arrived by the boatloads to Marseille and journeyed to the mines and factories around Marseille, Valence, Grenoble, Lyon, and Paris. There, a quarter of a million Armenians settled into tight little communities of between 2,000 and 4,000 people. The foundations of the Armenian community in France had been set. Today, Armenian classes are organized in many localities with full bilingual kindergartens and primary schools near Paris and Marseille attended by several thousand children and youths.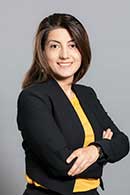 Astrik Gabrielyan
President
Astrik Gabrielyan is an experienced professional in Human Resources Management and leadership development with international scope. In parallel to her professional career as an HR, she got certified as an Executive Coach of Organisations at HEC Paris school and Leadership Coach at International Coach Federation.
She moved to Paris in 2016 pursuing her career promotion at Orange Group and stays strongly connected to Armenia through various projects. She holds a master's degree in Clinical Psychology from Yerevan State University and Honor's Diploma in Primary School Education from Yerevan State Pedagogical University.
Projects linked to children are of particular significance for her, she is happy to join SOAR and support its mission in Armenia.
Lilith Khachatrian
Vice President
Pic and Bio coming soon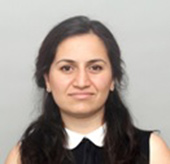 Asmik Ayrapetyan
Asmik was born in Yerevan and grew up in Sochi (Russia). She currently lives in Paris (France).
She has a double Master's degree in Tourism and Hospitality management from the Universite d'Angers (France) and Sochi State University (Russia), and an MBA in International Marketing and Communication from Ecole Superieure de Publicite (Paris, France).
Asmik speaks four languages Russian, Armenian, French and English.
She has expertise in international sales, event coordination, communication, customer relations and strategic marketing in France, Russia, Turkey, and the USA in the fields of higher education, business, hospitality industry and sports.
She volunteered as translator and team coordinator for sport teams and for children with disabilities.
Asmik is interested in helping children and those in need.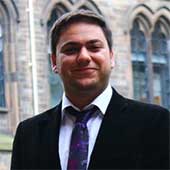 Viktor Davtyan 
Viktor Davtyan is a Corporate Finance Manager at EY in Paris, France. He has a Master's degree in International financial analysis from the University of Glasgow and Bachelor's in Management from Russian-Armenian University. Viktor was born in Yerevan, Armenia and presently lives in Paris with his wife and two daughters.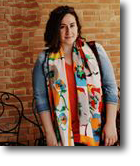 Lena Kocharyan
After her psychology studies, Lena switched to MBA specializing in Hospitality and Tourism Managment, graduating in Barcelona. For two years Lena worked in a property management company that specialized in short and long term vacation rentals. Currently she holds the position of Regional Operations and quality manager.
Lena strives to establish links with Armenian cultural centers in Europe and with the Ministry of Diaspora.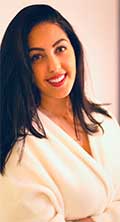 Hripsime Ovakimian
Hripsimé was born in Armenia and now lives In France, but her attachment to her country of birth and her roots is very strong. She is grateful for the opportunity to help orphans in Armenia.
She has a Bachelor of International Business and languages, from Université Sorbonne Paris (Paris, France) and recently graduated from Master Marketing and Business.
Her native language is Armenian, but Hripsimé is also fluent in Russian, English and French.
Hripsimé has volunteered at RESF ( Réseau Education Sans Frontières) in translation. Highly interested in humanitarian causes, she volunteered at LES RESTOS DU COEUR Paris, a French charity, the main activity of which is to distribute food packages and hot meals to the needy.