SOAR - Oxbridge Chapter
Oxbridge (spanning Oxford and Cambridge in the United Kingdom) became part of the SOAR family in August 2014. The first Armenian community in Britain was formed in Manchester in the 19th century. Comprised of textile traders, small manufacturers and retailers, the first Armenian Church was opened in 1870. The Armenian population in Great Britain is approximately 18,000, living primarily in London and Manchester. There is a growing Armenian population in Oxford and Cambridge.
The Cambridge University Armenian Society [CUARMS] promotes Armenian culture and Armenian Language in Cambridge, assists students of Armenian origin in pursuing their academic and professional endeavours at the University of Cambridge, creates social network for students of Armenian origin and for those with connections or interest in Armenia, and facilitates interaction and dialogue between members of the university who are interested in Armenia. The Oxford University Armenian Society (OUAS) at the University of Oxford cultivates an understanding and appreciation of Armenian culture, heritage and history through cultural, educational, and social activities.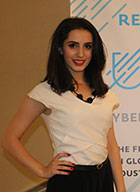 Lusya Manukyan
President
Born and raised in Armenia, Lucy moved to England three years ago to study Biological sciences at the University of Oxford. Here she joined the committee of the Oxford University Armenian Society as the Development Officer and later as the Secretary. Together with the rest of the committee and the Senior Member, she has organized events that foster communication and networking among Armenians in Oxford and promote an understanding of the Armenian culture among the non-Armenian community.
Lucy is an awardee of the Laidlaw Undergraduate Research and Leadership Scholarship, in the scope of which she has carried out research into improving crop yield through genetic modification. Outside science, she has experience as a project assistant at the Enterprise Incubator Foundation, Yerevan and as a business strategy intern at Albus Health, an Oxford-based startup.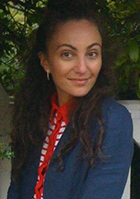 Satenik Ananyan
Satenik is originally from Noyemberyan, a small town in Armenia. bordering Azerbaijan and Georgia. As the war escalated, her family moved to St Petersburg, Russia where she went to school and did Banking at the University. Satenik has since moved to the UK and currently lives in London, where she worked for various fashion businesses, supporting the international growth of those brands outside the UK. She is currently with Tapestry Inc. (Coach).
Together with her husband, Arshak, they have two children – Ruben and Nune. (4 and 2).
Satenik has started the SOAR Reading Program with hopes that it will benefit at least one orphaned child, equipping him/her with the right attitude towards reading and book discussions, the importance of which cannot be underestimated.
Ofelya Gyozalyan
Pic and Bio coming soon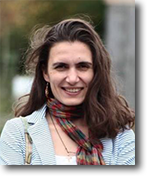 Ani Haykuni
Ani is an Engineer, Inventor and Cancer Fighter. She's the Founder of Ani Haykuni Cancer Treatment Support Foundation in Armenia and VORDAN Clean Energy Start-up in the UK. She has worked with several international organizations in business development and management, community development and international relations. She is extremely motivated to bring change into lives of people with her work. Ani has two engineering inventions. She holds an MBA from the University of Oxford Said Business School, an MPS degree in Natural Resources Management and Policy from State University of New York and Syracuse University, MSc in engineering from Armenian State Agrarian University, and BSc in engineering from Armenian Agricultural Academy.