Armenians first appeared in Ukraine during the times of Kievan Rus. During the 10th century, individual Armenian merchants, mercenaries, and craftsmen served at the courts of various Ruthenian rulers. A larger wave of Armenians settled in southeastern Ukraine after the fall of the Armenian capital of Ani in the 11th century. They arrived mainly at the Crimean peninsula and established colonies in Kaffa, Sudak, and Solcati. Their numbers were further strengthened between the 12th and 15th centuries by Armenians fleeing from a Mongol invasion. This gave the peninsula the name Armenia Maritima in medieval chronicles. Smaller Armenian communities were later established in central Ukraine, including Kiev, and the western regions of Podolia and Halychyna.
During the Second World War (1944), Armenians were deported en masse along with Greeks, Bulgarians, and Tatars as an "anti-Soviet element" and allowed to return only in the 1960s. During Soviet rule Armenians came to Ukraine to work in the heavy industry located in the eastern parts of the country. Today, there are approximately 100,000 ethnic Armenians who live in Ukraine. The Armenian population in Ukraine has nearly doubled since the dissolution of the Soviet Union, largely due to instability in the Caucasus. Today, Ukraine is home to the 11th largest Armenian community in the world.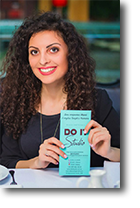 Liana Solkarian
President
Liana born in Yerevan but grew up in Ukraine with her family. She graduated as a teacher of foreign languages and as a manager of educational establishments. Currently Liana is working as a head of Dance studio start-up project. Liana's passion is travelling, she loves to explore new places and meet new people. Liana is an active member of social donation programs in Ukraine.
Suren Gulmazaryan
Suren is a student on Department of Travel management. He has taken an active part in Student Union of the university by coordinating social involvement events. His active member of Armenian social life in Odessa. He is attending Armenian youth events and creatively bringing ideas to social programs of the city.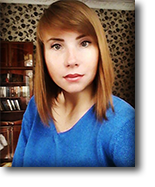 Anna Malgina
Anna is very communicative and positive person. She graduated from the University in Kharkiv – Yaroslav the Wise National Law University. She finished her studies at the University in the summer of 2015 with a master's in law with honors. She then went to Odessa and started to work at one of the state departments of Ukraine. She is involved in social programs of the city.