SOAR - Nottingham Chapter
Launched in April 2017, Nottingham is SOAR's third Chapter in the United Kingdom. The first Armenian community in Britain was formed in Manchester in the 19th century. Comprised of textile traders, small manufacturers and retailers, the first Armenian Church was opened in 1870. The Armenian population in Great Britain is approximately 18,000, living primarily in London and Manchester.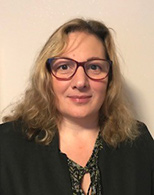 Houry Stewart
President
Houry Stewart (nee Mekhdjian) is Assistant Headteacher – Designated Safeguarding and Pupil Welfare Lead at Fulneck School, a small independent boarding school in Leeds. She passionate about educating children and believes every child can fulfill their potential when they feel happy and safe. Houry is a Mental Health Champion and believes that looking after our mental health is as important as looking after our physical health. She is also an advocate of women's rights, equality and diversity – keen to empower women and improve the collective awareness of Equality, Diversity and Inclusion.
Houry was born in Beirut, Lebanon and graduated from Haigazian University with a BA in Business Administration. In 2011, she moved to Leeds to attend the University of Leeds, she graduated from the University of Leeds with an MA in Education. She currently lives in Leeds, West Yorkshire (North of England) with her husband and 14-year-old daughter, Kimberley.
In her spare time, Houry enjoys working out, spending time with friends and family, listening to music and dancing. She is also an avid reader – she enjoys the escapism that a good book can provide.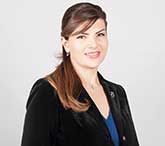 Gayane Arsenyan
Gayane Arsenyan is Head of Data Science, Data Analytics and Business Intelligence at ConverseBank, CJSC in Armenia and her role includes delivering business solutions using complex data problems in support of driving both innovative services and business decisions. This role capitalizes on more than 15-year of her experience as Senior Supervisor Actuary of Central Bank of Armenia, where she managed big data, modeling large datasets and built comprehensive algorithms for product pricing, applied machine learning, and other interlinked technological aspects to solve business problems. She is also the President of the Actuarial Society of Armenia (ASA) and part-time lecturer at Russian-Armenian (Slavonic) University.
Gayane has a Master's degree in Risk Management from Nottingham University and currently, she studies MSc Business Analytics at Imperial College  Lndon. Her research interests include Data Analytics, Artificial Intelligence, and Big Data in Banking, particularly in solving more complex business optimization problems to improve customer services using technology.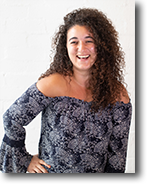 Shakeh Haladj-Asminian
Shakeh was born and raised in London and graduated from University of Liverpool with a BA (Hons) in French and Hispanic Studies.
Shakeh then pursued a career in Events Management in one of the UK's leading event management and event marketing service providers to the IT, association and professional services industries.
Outside of work her hobbies include playing basketball and she is part of a local West London women's basketball team and she also has a passion for travelling and developing new relationships. She has also volunteered for 2 summers for the Land and Culture – Birthright Armenia Organisation where the work consisted of helping to reconstruct the local Armenian church and cemetery in the village of Yeghvart.