Northridge became part of the SOAR family in August 2021. Northridge is in the San Fernando Valley region of Los Angeles County. The community is home to California State University, Northridge, the Northridge Fashion Center, as well as Los Angeles' former historic roller-skating rink, Northridge Skateland. Originally named Zelzah by settlers in 1908, the community was renamed North Los Angeles in 1929, but this caused confusion between North Hollywood and Los Angeles. In 1938, civic leaders decided to rename the community to Northridge Village, which morphed into modern-day Northridge. Northridge touches Porter Ranch and Granada Hills on the north, North Hills on the east, Van Nuys on the southeast, Lake Balboa and Reseda on the south, and Winnetka and Chatsworth on the west.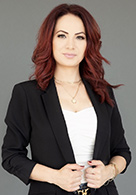 Anna Sargsyan
President
Anna Sargsyan earned a Master's Degree in Foreign Languages from Brusov State University – Yerevan. She is a Certified Paralegal and Notary Public. Anna has worked as a personal injury paralegal for six years. Currently, she is a Case Manager at North Los Angeles County Regional Center and does mobile interpreting for Language Line Solutions, Inc. Anna is happy to join SOAR Foundation and make a contribution to the organization's humane goals.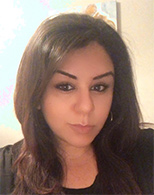 Jaklen Keshishyan
Vice President
Jaklen Keshishyan earned a Master of Public Health from CSU Long Beach and a BA in Child and Adolescent Development from CSU Northridge. She served a year with AmeriCorps VISTA, the domestic peace corps, where she generated academic opportunities for students in lower socioeconomic settings. She currently works at North Los Angeles County Regional Center as a Consumer Service Supervisor where she advocates for individuals with developmental disabilities. Jaklen has over 8 years of experience serving individuals with disabilities. She has dedicated her efforts to creating opportunities for those with the greatest disparities.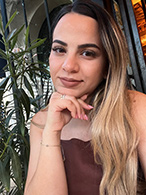 Ani Sargsyan
Treasurer
Ani migrated to the US when she was 19 years old. This country taught her to see this colorful world with an open eye without any limitations, a vision full of freedom.
She graduated from Glendale Community College majoring in Psychology and received her bachelor's degree with honors in Health Administration from California State University, Northridge. Ani volunteered with GLO Preemies, while working for Adventist Hospital in Glendale.
She is very happy to be a part of SOAR and make changes in humans' lives.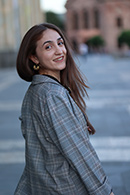 Tatevik Mkrtchyan
Secretary
Tatevik received her bachelor's degree in Legal Studies from the University of California, Berkeley. Upon graduation, she worked as a legal analyst for financial companies. Currently, Tatevik is working as an Intellectual Property Clearance Analyst for NBCUniversal and planning to attend law school. She is fluent in 5 languages and does translations on a freelance basis. One of the causes Tatevik cares about is children's rights, and she has been involved with the Armenian Red Cross, Youth, and UNICEF campus org at GCC.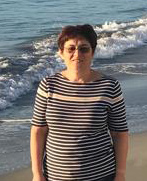 Anahit Nanyan
Historian
Anahit was born and raised in Armenia and will always have unconditional love in her heart for her homeland. She graduated from Armenian State University with an honor degree majoring in Philology, Armenian Language, and Literature. She came to the USA in 2000 as a permanent resident.
Anahit graduated from California State University, Los Angeles with an MA degree in Special Education. She worked for Burbank Unified School District and has always been in educational settings. Anahit is currently employed with North Los Angeles County Regional Center as a bilingual Armenian service coordinator.
She is happy to be a part of the Northridge Chapter and bring her knowledge and efforts to SOAR's mission.