Northridge became part of the SOAR family in August 2021. Northridge is in the San Fernando Valley region of Los Angeles County. The community is home to California State University, Northridge, the Northridge Fashion Center, as well as Los Angeles' former historic roller-skating rink, Northridge Skateland. Originally named Zelzah by settlers in 1908, the community was renamed North Los Angeles in 1929, but this caused confusion between North Hollywood and Los Angeles. In 1938, civic leaders decided to rename the community to Northridge Village, which morphed into modern-day Northridge. Northridge touches Porter Ranch and Granada Hills on the north, North Hills on the east, Van Nuys on the southeast, Lake Balboa and Reseda on the south, and Winnetka and Chatsworth on the west.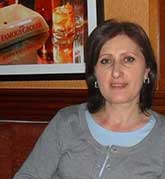 Hasmik Khachatryan
President
Hasmik Khachatryan has a Bachelor degree of Economics from the University of Economy of Armenia. She is an Eligibility specialist in Maravilla Foundation in California. Previously, she held managerial positions in Central Bank of Armenian about 20 Years: she worked as a Head of Licensing and Registration Division and Head of Banking Supervision Division in Central Bank of Armenia. She has gained international practice and supervisory skills from to the Federal Reserve Bank, FDIC and relevant authorities of the European Countries and UK.
Hasmik is pleased to make her contribution by cooperating with SOAR in order to help the Orphans of Armenia.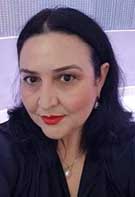 Nelly Aghamiryan
Nelly Aghamiryan has a Master Degree in Economics and Management. She Graduated from St. Petersburg Institute of Economics and Law with honors. She was an Auditor in Central bank of Armenia and participated in a number of international seminars and trainings hosted by World Bank, International Monetary Fund and FDIC. She presently resides in California, Los Angeles and working as a Financial Controller at Newhere Inc.  Nelly is pleased to be a part of SOAR and put all efforts to make a significant difference in children`s life in Armenia.
Anna Asatryan
Pic and Bio coming soon