The New York Chapter became part of the SOAR family in April 2013 and encompasses the five boroughs of New York City. The history of Armenians in New York City dates back to 1834 when Khachadur Osganian arrived from the Ottoman Empire. Osganian, with a Protestant missionary education, came to New York to study at the newly established New York University. In 1841 the first immigrants from Armenia began arriving in New York. Over the course of the next few decades, thousands of others came settling mostly in New York (and Massachusetts). Unlike most other ethnic minorities who settled across the city and relocated fairly frequently, Armenians, and other Eastern Mediterranean people, settled in the southern tip of New York (known today as the Financial District). This area soon became known as the Syrian Quarter dominated by Syrian and Lebanese Christians, as well as Armenians. Today, New York City is home to approximately 40,000 Armenians.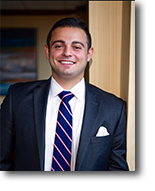 Steve Gokberk
President
Steve Gokberk was born and raised in New York. He has his bachelor's degree in legal studies and his law degree from St. John's University. While in law school, he worked for a non-for-profit organization, assisting victims of domestic violence in family law related matters. Presently, he is in private practice litigating a variety of personal injury and medical malpractice matters throughout New York state. Steve has volunteered as a child mentor through the Nassau County Bar Association.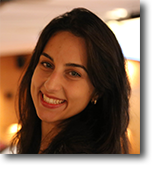 Celine Zakaryan
Treasurer
Celine's primary motivation for joining SOAR is to assist one of Armenia's most vulnerable groups. As a descendant of (at least) five orphaned Genocide survivors, she understands the positive impact of SOAR.
She holds a Master's degree in Public Policy and Public Administration. She currently resides in NYC and works for city government.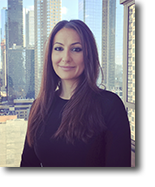 Christine Papazian
Secretary
Christine is a first-generation Armenian, living in New York City. Her mother's incessant compassion exposed her to the plight of Armenian orphans at a young age, through visits to Armenia's Kharberd Orphanage for children with special needs. Her familiarity with and passion for the cause inspired her to join SOAR's Board of Directors in 2017.
Christine is an IT Sales Executive, working for a Fortune 100 tech company. She holds an MBA from Bentley University. Prior to moving to Manhattan, she lived in Boston and San Francisco.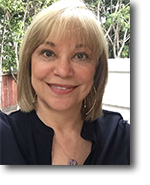 Nora Armani
Nora Armani is an award-winning actor/filmmaker with International stage and screen credits. She holds an M.Sc. degree in Sociology from The London School of Economics (LSE) and a BA in Sociology and English (Drama) from AUC.
Armani guest-curates film festivals internationally: AFI in Los Angeles and the Kennedy Center in Washington, D.C., The Pompidou Center in Paris, ICA London, The British Library, to name a few. She has participated in conferences at the Central Eurasian Studies Society (CESS) at Harvard University, and Harriman Institute at Columbia University, and has taught LSE Media Studies on Cultural Identity in Cinema. Her films have screened in the official selections of the Cannes Film Festival, IFF Rotterdam, Paris, London, Cambridge, Edinburgh, Denver, Oregon, Kerala, Monaco, Shanghai, Yerevan and New York. Nora is currently the Founding Artistic Director of SR Socially Relevant Film Festival New York, as well as Special Projects Manager in virtual reality at Cognition LA. Full bio and filmography on her website or on IMDb.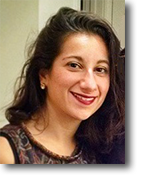 Talene Nargozian
After graduating with a B.S. in Communication from Boston University, Talene moved to NYC launching her career in advertising. Talene has worked in various aspects of advertising and has since 2010 specialized in the digital media industry. During the spring/summer of 2014 Talene participated in the Birthright Armenia program. Her time in Armenia was divided between Yerevan and Gyumri where she volunteered for various organizations. In her spare time she enjoys yoga, pilates, traveling, live music, cooking and reading.
Tsoler Terzian
Tsoler is a native of Beirut, Lebanon and moved to America when she was four. She attended the University of Georgia and received a Bachelors of Business Administration in Supply Chain and Operations. After graduating from UGA in 2017, Tsoler volunteered in Armenia for four months with the Birthright Armenia organization in Yerevan and Gyumri. Currently, she works as an Implementation Project Manager and resides in NYC. Tsoler is super excited to continue her contributions to Armenia through her involvement in SOAR.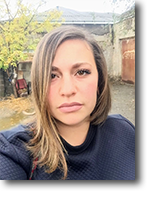 Maria Yeghiazaryan
After graduating from Montclair State University with a degree in Business Management and Hospitality in 2015, Maria has been working with several Marriott hotels in New Jersey and New York City as a guest services manager as well as an assistant front office manager. She participated in the Birth Right Armenia program from from July 2018 until November 2018 volunteering and interning at Greenlane NGO as well as Marriott in Yerevan.
Maria enjoys cooking, traveling, reading and hiking in her spare time.