SOAR - New Orleans
New Orleans became part of the SOAR family in July 2014. While New Orleans, unlike most of SOAR's Chapters, has a relatively small Armenian population, their local Board of Directors brings a heartfelt level of enthusiasm that epitomizes our mission and expectations.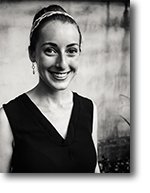 Teva Kaplan
President
Teva is an architectural designer and preservationist based in New Orleans. She received her Masters of Architecture and Master of Preservation Studies at Tulane University, and now works for an architectural firm focused on community based projects and historic and cultural preservation planning.
While her family is originally from Belarus, Teva became interested in Armenian cultural heritage. In 2016, she won a travel fellowship grant to study post-Soviet public housing in Yerevan in hopes of understanding how one nation deals with architectural remains from another collapsed empire. Moreover, as an avid reading and lover of history, Armenia captured her attention and curiosity. Teva is excited work with the local Armenian community and the network in Armenia to enrich the lives of orphaned Armenian children.
Aram Asatryan
Pic and Bio coming soon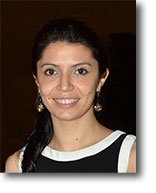 Karine Makaryan
Karine was born in Armenia and lived there most of her life. She moved to Slidell, Louisiana in 2010 with her husband and two children. Karine worked for the banking industry in Armenia for ten years and is now working as a tax accountant and pursuing her certification as a public accountant (CPA).
Karine's passion is travelling as she is very curious and loves to explore and discover new things. Her moto is "Nothing is impossible"; the word itself saying, "I'm possible". She misses Armenia very much and her heritage is very important to her. Karine happy to have an opportunity to give back to her country and to remain a part of it through joining SOAR.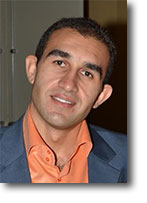 Tigran Tshorokhyan
Tigran was born in Armenia and moved to the US in 2010 with his wife and two children, settling in Slidell, Louisiana. He ia an IT specialist and has worked with different companies both in Armenia and in the US. Currently, Tigran is working as a manager at AT&T.
Tigran's main interests are high technologies and anything pertaining to it. He also loves building and constructing things from scratch. His moto is "Quality in everything". Keeping his heritage alive is very important to Tigran, and working with SOAR will help him to feel a part of his beloved Armenia.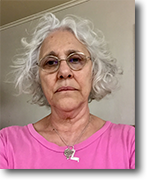 Hasmig Vartanian
Hasmig Vartanian is a visual artist and currently adjunct instructor at Southeastern Louisiana University in Hammond, Louisiana. She received her BFA from University of Wisconsin and MFA from Washington State University. Her primary interests include drawing, painting and sculpture with the use of conventional and non-conventional materials.
She has received numerous awards and residencies, including a Purchase award from American Academy of Arts and Letters and artist residency at the Josef and Anni Albers Foundation. Her work is in numerous public and private collections and exhibits her work regularly in two commercial galleries, Cole Pratt Gallery in New Orleans and Howard Scott Gallery in New York.