New Delhi joined the SOAR family in April 2018. The association of Armenians with India and the presence of Armenians in India are very old. Armenians are believed to have come to India when some Armenians joined the auxiliary elements of the forces under the command of Alexander the Great when he crossed Armenia en route to India. The earliest documented references to the mutual relationship of Armenians and Indians are found in Cyropaedia (Persian Expedition), an ancient Greek work by Xenophon.
Armenians had trading relations with several parts of India, and by the 7th century a few Armenian settlements had appeared in Kerala, an Indian state located on the Malabar Coast. Armenians controlled a large part of the international trade of the area, particularly in precious stones and quality fabrics. An additional incentive for Armenian settlements in India was an Armenian agreement with the British East India Company. The agreement was signed in London in 1688, and a Julfan merchant, residing in London at the time, signed the treaty on behalf of the "Armenian Nation." Competing with the Portuguese and the French, the British wanted to boost the Armenian presence in India, and the agreement accorded special trading privileges to the Armenians, as well as equal rights with British subjects regarding the freedom of residence, travel, religion, and access to civil offices.
The Armenian diaspora, having immigrated to India many hundreds of years ago, are well woven into the fabric of Indian society. Upon gaining independence in 1991, many Armenian-Indians chose to return to their ancestral homeland. Armenians have continued their presence after the establishment of the Republic of India. The best known Armenian institution in India is the Armenian College and Philanthropic Academy, better known as the Armenian College, in Kolkata, funded by endowments and donations. The management of the college was handed over to the Armenian Holy See of Echmiadzin of the Armenian Apostolic Church some years ago. There are approximately 125 students attending the College from Armenia, Iran, Iraq, and the local Armenian population.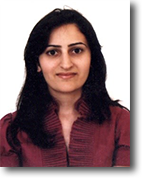 Ani Yeremyan
President
Ani earned her Bachelor's Degree in Linguistics and Intercultural Communication from Yerevan State Linguistic University after V. Brusov. She continued her education at the Public Administration Academy of the RA earning her Master's Degree in Political Analyzing and Political Management, and her M.Phil and PhD in Comparative Politics and Political Theory from Jawaharlal Nehru University in New Dehli.
Ani has worked as a translator in a law firm and as a CEC interpreter for the OSCE observers during 2012 Parliamentary and 2013 Presidential Elections in Armenia, as well as holding a position at the Ministry of Energy and Natural Resources of the RA. Most recently she has had a position at the Armenian Nuclear Regulatory Authority as the Leading Specialist in the International Cooperation Department.
Ani is fluent in Armenian, English, and Russian, speaks Italian, and is learning Turkish, Greek, and Hindi.