Naples joined the SOAR family in February 2017. Naples is a city on the Gulf of Mexico in southwest Florida that's known for high-end shopping and golf courses. The Naples Pier, first erected in 1888, is the city's symbol and a popular fishing and dolphin-spotting destination. The Pier is flanked by miles of beaches with calm waters and fine white "sugar" sand, including those at Clam Pass Park and Delnor-Wiggins Pass State Park.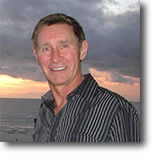 Mark Duszynski
President
Mark was born and raised in Wisconsin. He holds a Bachelor's Degree in Chemical Engineering and a MBA from the University of Wisconsin-Madison and has done post-graduate study at the Stanford University Business School. Most of his career has been with Johnson Controls where he's held a variety of engineering, management and executive positions. He is currently a VP and Officer/Director of Johnson Controls Federal Systems. His exposure to the Armenian community and SOAR has been mostly through his longtime friend Dr. Chuck (Garbo) Hajinian. The generosity, selflessness and dedication shown by Dr. Hajinian to SOAR's causes is what inspired Mark to co-found the new Naples Chapter.
Naples is a beautiful small city on the SW coast of Florida and is populated with many fortunate, but caring residents. The conditions many Armenian refugees face in other places stands in stark contrast to the affluence of this community. Mark believes the generosity of his Naples neighbors will benefit SOAR as long as the need remains. Mark also has a unique vision for the Naples Chapter. He sees the new chapter as a way to introduce SOAR to others, who not only will engage there, but because of the seasonal nature of much of the Naples population will also seek out other chapters in their permanent home cities and countries to which they return every year.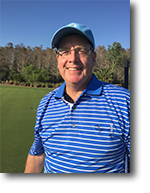 Paul Poletti
Bio coming soon