SOAR - Muscat Chapter
Muscat (Oman) joined the SOAR family in June 2019.  Oman has a rich history dating back 100,000 years, the oldest independent state in the Arab world. Until the coming of Islam in the 7th century, Oman was dominated by the Assyrians, Babylonians and Persians. Portugal dominated the region around Muscat between 1507 and 1650, due to Oman's strategically important position on trade routes to the east. By the mid-17th century, Omani tribes under the Imam's leadership drove the Portuguese out of Muscat.  In the late 17th century, the Imam of Oman, Saif bin Sultan, began a process of expansion down the east coast of Africa. In 1783, the Omani Empire expanded to Gwadar in present day Pakistan. Oman became a powerful regional trading power based on maritime trade. Sultan Qaboos ascended to the throne on July 23,1970. Since then, Oman has emerged as a prosperous and modern nation. Sultan Qaboos has balanced tribal, regional and ethnic division and improved his people's quality of living. In 1996, Sultan Qaboos introduced the "Basic Statutes of the States," Oman's first written constitution, which guarantees rights within the framework of Qur'anic and customary law.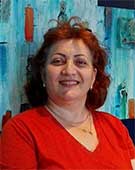 Gayane Hovhannisyan
President
Born and raised in a traditional Armenian family Gayane Hovhannisyan got the best of linguistic and music education in Yerevan. Starting her career as a school teacher, she got her Ph.D. in Moscow, RF. After this, between 1996 and 2013 Gayane served in key academic positions in the higher education of Armenia. She got the degree of Doctor of Sciences and full professorship in Linguistics at the age of 35, in Yerevan.
As a multilingual professional of learning and communication, professor Hovhannisyan has conducted research in the UK, USA, Western and Eastern Europe and the Middle East. Currently, she is based in Muscat, Sultanate of Oman, practicing higher education research, teaching, and consultancy, scientific journal editing. She has around one hundred research works published worldwide.
Her accomplishments include over a dozen successful doctoral students, international training programs, as well as lectures and conference presentations on learning, culture, and communication. Her son Areg is a high school student in Yerevan.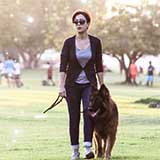 Sona Sarkissian
Born in Yerevan, Sona Sargsyan holds a Master's degree in English Philology from the Yerevan State University. With a lecturing practice of around ten years, she lives and teaches English in the heart of the Sultanate of Oman.
Loves her job, enjoys movies, books and long nice walks with her dog.