SOAR-Munich joined the SOAR family in January 2014. Like much of the Armenian Diaspora, most Armenians immigrated to Germany after the Armenian Genocide of 1915. After the Second World War, many Soviet Armenians, former prisoners of war, fled to the American occupied areas of Germany. The first Armenian organization in Germany was the Armenian Colony of Berlin, established in 1923. By the mid-1980s, multiple Armenian associations were established in Berlin, Cologne, Frankfurt, Hamburg, Munich, and Stuttgart. There are more than 30,000 naturalized Armenians living in Germany today.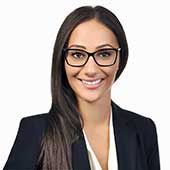 Jacqueline Papazian Gross
Jacqueline was born and raised in Boston, Massachusetts and has spent the last several years residing in Munich. She holds a master's degree in biotechnology from Georgetown University. As a management consultant working in Switzerland and Germany, Jacqueline focuses on strategy development in the pharmaceutical and life sciences industries. She is a passionate advocate for underprivileged children and vigorously supports community development initiatives in rural areas.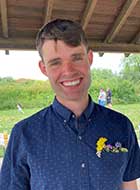 Nathan Thomas
Nathan Thomas is a native of North Carolina who is currently working in Regensburg, Germany. He graduated from West Point with a degree in history and Arabic focusing on the Greater Middle East in the 20th century. His interest in the Armenian Community began 17 years ago when two Armenian Pastors visited his house in North Carolina, and his church developed a strong partnership with their church in Yerevan. He was excited to discover a thriving Armenian Community when he traveled to Amman, Jordan, and to discover a community in Germany. He loves learning languages, running, and dancing!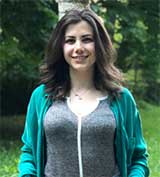 Mariami Manukian
Volunteer
Mariami was born in Tbilisi, Georgia. When she was 6, her family moved to Yerevan, Armenia. At the age of 16, Mariami won a full scholarship with the Future Leaders Exchange program (FLEX), which allowed her to travel to the US and go to an American high school. This was the beginning of her international experience. At the age of 19, Mariami moved to Munich, Germany to seek new opportunities, where she has been living since. Currently she studies at the Technical University of Munich (TUM) pursuing her Bachelor's degree in Management and Informatics and works at an asset management company in institutional sales team. She speaks English, German, Armenian, and Russian.
Mariami is an enthusiastic, highly driven individual full of energy and motivation, who is willing to make a difference. She believes that with a little kindness and motivation we can make the world a better place.