SOAR-Munich joined the SOAR family in January 2014. Like much of the Armenian Diaspora, most Armenians immigrated to Germany after the Armenian Genocide of 1915. After the Second World War, many Soviet Armenians, former prisoners of war, fled to the American occupied areas of Germany. The first Armenian organization in Germany was the Armenian Colony of Berlin, established in 1923. By the mid-1980s, multiple Armenian associations were established in Berlin, Cologne, Frankfurt, Hamburg, Munich, and Stuttgart. There are more than 30,000 naturalized Armenians living in Germany today.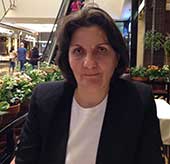 Annie Marcaryan
President
Originally from Yerevan, Annie currently lives  in Walldorf, Germany, working at SAP SE – a German Multinational Software Company. She married and moved to Sweden in 2020, later moving to Germany with her husband.
Annie has been a volunteer with SOAR since 2015. She is fluent in Armenian, Russian, English, and Swedish, and is currently learning German.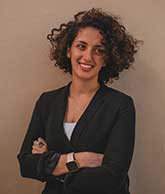 Lorna Avedikian
Lorna is a Lebanese – Armenian citizen. She has spent several years in different countries, Lebanon, UAE (Dubai), and Germany. Lorna has an MBA in Entrepreneurship, and currently works in the business development and marketing. Lorna volunteered several times in Guinea, Africa and supported many unprivileged kids to gain a better education. Lorna speaks Arabic, English. French, German and Armenian. Lorna loves reading, travelling, and meeting new people. She believes kindness would lead the world to become a better place. Please do not hesitate to say hi or even connect with her on LinkedIn: https://www.linkedin.com/in/lornaavedikian/
Ani Shahmuradyan
Ani Shahmuradyan was born in Yerevan, lived in Russia, USA, Ukraine and for the last 3 years she resides in Munich, Germany. She holds an MBA from American University in Armenia and currently works as Product manager for a large automotive corporation in Germany.
She is the mother of a 1.5-year-old boy and is passionate about parenting. In 2011, she volunteered as a Sunday school teacher at Yerevan International Church. She loves children and believes that they are the future for us and our Armenia.
Liana Vasilyan
Liana is from Yerevan. She graduated from the University of Economics in Yerevan and has about 10 years of work experience in different organizations, one worth mentioning is Transparency International Armenian Chapter where she was a Grants Manager. This was a very rewarding experience, as Liana doing great work for her country. In the scope of her project funded by USAID, they opened about 10 youth centers in Armenian regions and provided around 15 sub-grants to newly established NGOs. She enjoyed it so much, as it was a sustainable project – educating the youth to be responsible citizens and bringing bright minds together in those youth centers.
Later, Liana moved abroad, and she feels being part of SOAR is a great opportunity for her to fill the gap of being far from her country, having a chance to give back a bit to the Armenian society, where her family and all close friends are based. Simply, because she loves her homeland :).
5 years ago, Liana moved to Prague and worked at Novartis Pharmaceutical doing Program and Project Management for implementation of global transformation projects (SAP S4Hana; Salesforce).
Just recently her life brought her to Munich, and she is working for a German company and responsible for rolling out Salesforce in different markets around the globe.