SOAR-Montreal joined the SOAR family in September 2013. During the late 19th and early 20th centuries, Armenians who had escaped persecution from the Armenian Genocide settled in communities in southern Ontario. Thousands of Armenians likewise made their way to Canada after federal immigration policies became less restrictive during the 1950s, and in the early 1990s, some Armenians immigrated to Canada after disintegration of the Soviet Union. Montreal, with more than 20,000 Armenians, is the center for two Armenian Apostolic Prelacies governing not just the Montreal community, but all Armenian Apostolic (Orthodox) communities throughout Canada: the Diocese of the Armenian Church of Canada (representing the See of Holy Echmiadzin), with parishes at St. Gregory the Illuminator (in Outremont) and Holy Cross Armenian Church (in Laval); and the Armenian Prelacy of Canada (representing the Holy See of Cilicia), with parishes at Sourp Hagop Cathedral (in Montreal) and Sourp Kevork Armenian Apostolic Church (in Laval). The Armenian community in Montreal has two full-time Armenian schools, the Sourp Hagop Armenian School and the Armén-Québec Alex Manoogian School. Laval is the home of the Armenian Catholic Ecole Notre-Dame de Nareg School.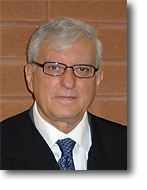 Sarkis Yeretsian
President
Dr. Sarkis Yeretsian was born in Aleppo, Syria. After completing his MD degree from St. Joseph medical faculty in Beirut, Lebanon, he pursued a specialization in general surgery at Sherbrooke University, P.Q. Canada. In 1994, Dr. Yeretsian contributed the opening of the first advanced laparoscopic center in Armenia at the Malatia Medical Center in Yerevan. After actively taking part in the successful fundraising activities of the Armenian Medical Quebec Association for this purpose, he travelled to Armenia with a dedicated team to ensure the delivery of surgical equipments. There, he also performed the first colectomy by laparoscopy in the Caucasus after the collapse of the USSR. A professional dedicated to innovation in the field of surgery, Dr. Yeretsian has been actively pursuing the development of new surgical techniques and instruments in different surgical specialties. He has notably patented a technique of surgical removal of hemorrhoids in the U.S. and applied for patenting many more innovative methods.
Souren Hajiyan
Vice President
Pic and Bio coming soon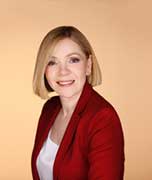 Irma Vartanian Balian
Irma Vartanian Balian is an Intercultural Trainer with a background in Protocol & Soft Diplomacy. With more than 25 years of experience in the corporate world, she's an expert in the fields of People Skills for Leaders, and Communication across cultures.
She's a Licensed ICQ Global DISC practitioner, Cornell Certified – Women in Leadership; and Certified for training in the field of Diversity, Equity and Inclusion.
Irma trains executives, leaders & professionals to enhance their leadership brand, improve their motivational drive, develop negotiation & communication skills within a global framework, where bridging cultural gaps and sensitivities are a must for career success. She also customizes her trainings for Women Leaders working across cultures.
A global citizen, British national of Armenian descent, author, columnist and international Keynote speaker, worked and lived in the US, the UK and the Middle East.
Irma lives in Montreal, Canada, facilitates and conducts trainings in English, French, Arabic & Armenian, and also speaks intermediate level of Spanish.
Irma serves on several boards, with compassion, loyalty & integrity, and volunteers as a Mentor to emerging women leaders & entrepreneurs.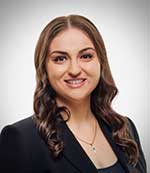 Sonia Bardakjian
Sonia Bardakjian is an associate in the business law group of the Montreal office of McCarthy Tétrault LLP. Her practice focuses on mergers and acquisitions, domestic and cross-border transactions, corporate reorganizations and capital market transactions. Prior to joining McCarthy Tétrault, she acted as legal counsel for Cirque du Soleil, a multinational entertainment company, where she handled internal legal matters ranging from negotiating various commercial contracts to intellectual property and privacy issues.
Stella Danielyan
Stella earned her degree from Concordia University. She currently works for the Canadian government as a Senior Advisor-Liaison and Issues.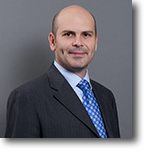 Sevak Demirdjian
Mr. Sevak  Demirdjian,  is  the  Vice-president of  Operations  and  Project  Management  for  Canada's  foremost consulting  firm  on  Roads  &  Bridges  and  Infrastructure  business  units.  He  has  over  15  years  of  experience  in transportation  engineering,  design  and  construction  of  bridges,  commercial  and  industrial building projects throughout Canada and overseas. Mr. Demirdjian holds a Bachelor's degree in Civil Engineering and Applied Mechanics, and a Master's degree in  Structural Engineering from McGill University. Since 2000, he has worked as a Lead Technical Design expert in  bridges and building projects and has published several technical papers.  Throughout the years, he has lead large  multi-disciplined engineering teams. Strategizing, driving individual & team performances are a  few of his key  strengths contributing to his performance. As an expatriate in the Middle Eastern regions, he has built engineering teams and managed their efficiency on international projects and missions. He is a member of several Engineering  professional associations, promoting and contributing innovative engineering technologies to structural and civil  engineering domains.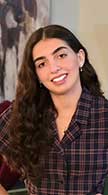 Rita Possian
Rita Possian attends Marianopolis college in the Health Science DEC in Westmount, Montreal. She is a full-time student and works part-time at Service Meuble de Style in customer service. Furthermore, she spends her time volunteering at the Montreal Children's Hospital. As a member of the MEDLIFE movement, Rita plans to go on a week-long MEDLIFE service-learning trip to Ecuador. The service-learning trip will allow her to learn about global health and gain experience volunteering in mobile medical clinics to help pursue her dream of becoming a doctor.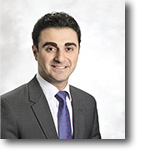 Joseph Takhmizdjian
Joseph Takhmizdjian is a partner in the Montréal office of Borden Ladner Gervais, where he handles tax-related matters. Before joining BLG, he worked as a chartered accountant and auditor for businesses operating in various sectors, including the public sector. He provides tax advice to clients, their accountants or other professionals on the various tax implications of transactions in which they are involved or planning to undertake. He also handles issues dealing with commodity taxes and represents clients in tax disputes with tax authorities.
Joseph has completed the Canadian Institute of Chartered Accountants' In-Depth Tax Courses (Parts I, II and III), as well as its In-Depth GST/HST Course.
He is fluent in English, French and Armenian.