SOAR - Montebello Chapter
PO Box 1182
Montebello, CA 90640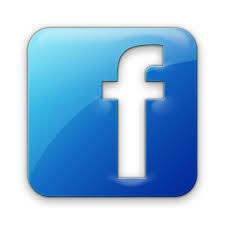 >
The colorful history of Montebello dates back to the days of the Franciscan Missionaries, early 1847. Originally an agricultural community, Montebello boasted having the ideal climate, productive soil, and an abundance of water. From the turn of the century and through the 1920's, the area was famed for its production of flowers, vegetables, berries, and fruits. On October 19, 1920, the city was incorporated and its name officially changed to "Montebello". In 1917, oil was discovered in the Montebello hills which dramatically changed the face of city. Montebello became part of the SOAR family in March of 2016. Located in the Southwestern area of the San Gabriel Valley and East of downtown Los Angeles, Montebello is home to the oldest Armenian community in Los Angeles County dating back to the late 1940s. Its unique history and tradition of diversity rank the city among other great pockets of Southern California. Many people that are a part of the Montebello Armenian community are descendants of the displaced peoples from Russia during the aftermath of WWII. An Armenian American soldier called General George Mardikian, can be credited with helping make Montebello the first Armenian enclave in Southern California. They settled in Montebello and started building churches, schools, and Armenian centers; making Montebello's Armenian community the oldest and one of the most known communities of Armenians in the United States. It has been the home of many notable Armenians in politics, music, art and entertainment including Hagop Sandaldjian, Ken Davitian, Hosharian brothers and Jack Hadjinian.
The Armenian Community of Montebello is involved in the following organizations: Armenian National Committee of America (ANCA), Armenian Youth Federation (AYF), Armenian Relief Society (ARS), ARF Badanegan (junior organization of AYF), and Homenetmen. Through the Sister City Program, the City of Montebello has created ties with several cities throughout the world to establish and strengthen partnerships between the communities. In 2005, it officially became the twin City of Stepanakert, Nagorno-Karabakh Republic. The City of Montebello strives to promote cultural understanding and stimulate economic development.
Montebello is also home to the Holy Cross Armenian Apostolic Cathedral and the Armenian Genocide Martyrs Monument. Unveiled in April 1968, the monument is the oldest and largest memorial in the United States dedicated to the martyrs of the Armenian Genocide. As part of the Armenian Genocide Remembrance Day, thousands of Armenians from the Greater Los Angeles area and American politicians gather in Montebello at the memorial every year on April 24 and lay flowers to the victims of the genocide.
Karine Kuilanoff
President
Karine was born and raised in Montebello. She graduated from California State University, Fullerton with a Bachelor of Science degree in Computer Science and a minor in Mathematics. She is currently working as a Software Quality Assurance Engineer at PlayStation Network in Los Angeles.
Karine has always had an interest in giving back to the Armenian community, and she believes that SOAR is the worthiest of causes to do just that.
John Ashrafian
Treasurer
John Ashrafian, branch operator of Trojan Financial Solutions in South El Monte has over 20 years of experience in the financial services industry, having worked as a tax auditor and consultant in the 1990's, and as a financial advisor with Merrill Lynch in the early 2000's. Upon earning his Master of Business Administration degree from USC's Marshall School of Business in 2002, John joined the Trojan team as a senior loan officer, being promoted to the Operations Manager in 2003. In 2006, John obtained his Real Estate Brokers' license, and began working as a realtor in addition to being a Mortgage Loan Originator.
In March of 2014, John took over as a branch operator of our 2nd location in South El Monte, aimed at servicing our Los Angeles County based clients.
John's experience in various aspects of Finance, along with his expansive knowledge base, enable him to act as a trusted Mortgage and Real Estate advisor to his clients, and helps them achieve their short and long-term goals.
John is born and raised in Southern California, and is an active USC alum. He spends all of his free time with his wife, and their two young children.