SOAR - Monaco Chapter
Monaco joined the SOAR family in December 2019.  Officially the Principality of Monaco, it is a sovereign city-state, country, and microstate on the French Riviera in Western Europe and is the most densely populated sovereign state in the world. Monaco is a principality governed under a form of constitutional monarchy, with Prince Albert II as head of state. The House of Grimaldi has ruled Monaco, with brief interruptions, since 1297.  The official language is French, but Monégasque, Italian, and English are widely spoken and understood. Economic development was spurred in the late 19th century with the opening of the country's first casino, Monte Carlo, and a railway connection to Paris.  Since then, Monaco's mild climate, scenery, and gambling facilities have contributed to the principality's status as a tourist destination and recreation center for the rich. In more recent years, Monaco has become a major banking center and has sought to diversify its economy into the services sector and small, high-value-added, non-polluting industries. The state has no income tax, low business taxes, and is well known for being a tax haven. It is also the host of the annual street circuit motor race Monaco Grand Prix, one of the original Grands Prix of Formula One. The principality has a club football team, AS Monaco, who have become French champions on multiple occasions.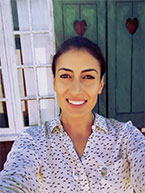 Seda Mkhitaryan
President
Seda currently is living in Monaco. Due to her Education at Yerevan State Medical University and 7 years of international experience (in Malta and in Armenia) she has strong interpersonal and communication skills. In spite of enjoying her work and having a great job, she stopped working in Malta and moved to Monaco in order to pursue new skills and advance her education. Currently, she is a  student at the International University of Monaco, in the faculty of Business Management.
Her personal characteristics: She is industrious and passionate about what she does! She is fluent in Armenian, English, Russian and currently, she is learning French.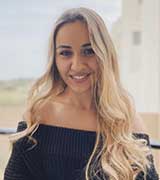 Alina Poghosyan
Alina is currently living in Malta. Despite her young age, she has already gained significant experience in Customer Oriented and Social Media Marketing while working for various companies and developed key skills such as being attentive to details, teamwork, deep analysis of the audience she is targeting, and quick and efficient decision making. She moved to Malta in 2017 to pursue a better education, improve her English, and start an international career. She currently works remotely for 2 Internet-based companies in the Commercial Marketing department.
Her personal characteristics: She is passionate about learning and implementing new strategies and making a positive impact. Fluent in Armenian, English, Russian, and currently studying Turkish.