Miami joined the SOAR family in August 2011. SOAR-Miami boasts an enthusiastic and diverse Board of Directors with a vast array of humanitarian experience. The establishment of the Armenian community in South Florida dates to the early 20th century. Its progressively rapid growth culminated in the establishment of a new church parish in the 1940's under the Eastern Diocese of the Armenian Church. Now with two Armenian churches – St. David Armenian Apostolic Orthodox Church and St. Mary Armenian Church – Miami's Armenian population is strong and growing.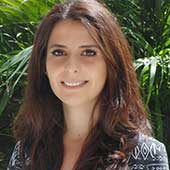 Marina Rakopyan
Co-President
Originally, from Armenia, Ms. Rakopyan received her B.A. in Translation Studies at Yerevan State University, Yerevan, Armenia.  During her studies, Ms. Rakopyan interned at the Ministry of Diaspora of Armenia, Yerevan. She also volunteered with Armenian National Olympic Committee as General Interpreter for World Youth Boxing Championship.
She then went on to pursue her M.A. in Human Rights from Yerevan State University and Tbilisi State University, where she was one out of ten students who received a fully funded scholarship from the European Union. During her time in Armenia, she worked closely with 'Save the Children and 'Sustainable Family,' non-profit organizations dedicated to promoting the foster care system in Armenia and helping children in orphanages. She also did an internship at the Office of the State Minister of Georgian on European and Euro-Atlantic Integration.
In 2016, Ms. Rakopyan earned her LL.M degree in Intercultural Human Rights at St. Thomas University School of Law in Miami, Florida.  She was the Executive Editor of the Intercultural Human Rights Law Review. She is a current J.S.D. candidate in the Doctoral Program in Intercultural Human Rights. Her doctoral dissertation titled "Rehoming of Adopted Children: Second Chance or Human Trafficking," explores the dark side of international and national adoption, and the high risk of these children falling victims of human trafficking.
Ms. Rakopyan has worked at Americans for Immigrant Justice as a Program Coordinator for the Children's Legal Program, and has volunteered with Catholic Charities of the Archdiocese Miami for the Children's Legal Program as well.
Ms. Rakopyan is currently a volunteer at the Society for Orphaned Armenian Relief, co-presidenting the Miami Chapter.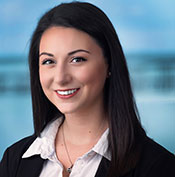 Shannon Tamburi
Co-President
Shannon Tamburi moved to Boca Raton from Toronto, Canada in 2003. She learned about her Armenian heritage while at ABGU elementary school in Toronto, as well as from her paternal great-grandmother Haiganoush Arslanian a survivor of the Armenian Genocide. After moving to Boca Raton, Shannon attended Sunday school at St. David Armenian Apostolic Orthodox Church. For five years, she spent her summers at Camp Nubar in New York. As an adult, Shannon has been looking for a meaningful way to get back involved with the Armenian community and believes that joining the SOAR organization will be an exciting new chapter.
With a degree in Business Administration from the University of Florida, Shannon is currently the Office Manager of a boutique Intellectual Property law firm. While at UF, Shannon was a member of a sorority for which she helped fundraise and organize for their philanthropy of choice, Reading Is Fundamental. She has also volunteered for Habitat for Humanity and has participated in several clothing and food drives. She speaks English, Spanish, and Armenian. Shannon has a passion for travelling and learning about different cultures and traditions. She currently lives in Miami's financial district.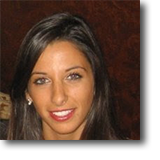 Caline Assilian
Caline Assilian moved to Miami from California 5 years ago in 2010. She currently works as Director of Practitioner Development for Intentional Health & Wellness and as the Spa Director for exhale spa at the Loews Miami Beach Hotel. Caline earned her Master's degree in Traditional Chinese Medicine from the Pacific College of Oriental Medicine in 2007. She has been a Licensed Acupuncturist and Herbalist since then including a practice for 3 years aboard Celebrity Cruise Line ships. Prior to her career in holistic health she completed a Bachelor's degree in Business Administration from the University of San Diego.
Caline was born in London, England while her parents are Armenians from Cyprus and Syria. She loves to travel extensively around the world and learn about different cultures, including her Armenian heritage, and is thankful to be a part of the SOAR organization.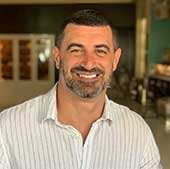 Levon Kezirian
Born in Aleppo, Syria, Levon Kezirian moved to Northern New Jersey at the age of five.  Growing up in New Jersey, he was very active in Armenian organizations such as AYF and Homenetmen as well as being an active member of St. Vartanantz Church in Ridgefield NJ.
After attending Rutgers University and working for various media companies in New York City, Levon moved to Miami in 2008.  With over 20 years of advertising/marketing experience, he is currently an Account Manager at NBC Universal, responsible for selling advertising and sponsorship opportunities for NBC/Telemundo television stations in Miami as well as across the country.
Having a paternal grandfather as a survivor of the Armenian Genocide, he has always had a strong passion and sense of pride of his heritage.
Since moving to Miami, Levon has been looking for ways to reconnect with the Armenian community so he is very excited and humbled to be joining the SOAR organization.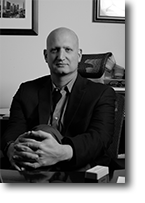 Mark Khachaturian
Dr. Khachaturian is the CTO of ARC Devices, Ltd since Oct of 2016 where he leads the research and development of multiple connected non-contact and light-touch vital sign measurement technologies. These technologies aimed at improving the safety, reducing the cost, and increasing the accessibility of health monitoring in the hospital and at home. Dr. Khachaturian was previously the VP of R&D at ABT Molecular Imaging where he lead the development of a small compact automated radiopharmaceutical production system for F-18 and C-11 based radio-pharmaceuticals. He holds the position of Science and Technology Advisor the CEO at ABT to support R&D projects and field issues. Prior to ABT, Dr. Khachaturian was the PET/MR Lead System Designer II at GE Healthcare, where he lead of the design and manufacture of the Signa® PET/MRI system and lead the design of the Discovery MR750w Resonance Module. Dr. Khachaturian received his PhD in Nuclear Science and Engineering from Massachusetts Institute of Technology (MIT) with a focus on medical imaging. He received his Bachelors of Science in Nuclear Engineering and Engineering Physics with a focus on radiation detection and measurement from the University of Michigan.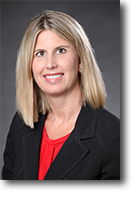 Tanya Racoobian
Tanya Racoobian is a Miami, Fla. native whose paternal grandparents Harry Racoobian and Satenig Chouljian Racoobian were Armenian Genocide Survivors. Tanya's great uncle Haroutun Chouljian established an endowment with the Armenian General Benevolent Union in honor of the assistance he and his sisters received upon immigration to the U.S. Baptized at St. James Armenian Church in Watertown, Mass., Tanya has had a lifelong interest in her Armenian roots.
Professionally, Tanya's 25-year career in public relations and integrated marketing communications has spanned the real estate, healthcare, technology and legal industries. For the last 14 years, she has worked for Baptist Health South Florida managing marketing and communications for Homestead and South Miami Hospitals and currently serves as senior content writer and editor. Her work has earned awards from the Florida Society of Healthcare Marketing and Public Relations, for whom she is a past president.
Tanya holds a Bachelor's Degree in communications from Florida State University, from where she graduated Cum Laude and played on the women's tennis team. Her past volunteer work includes Big Brothers Big Sisters and Save the Manatee Club. She is a Certified Yoga Teacher and the mother of two young boys.