SOAR - Miami Chapter
Miami joined the SOAR family in August 2011. SOAR-Miami boasts an enthusiastic and diverse Board of Directors with a vast array of humanitarian experience. The establishment of the Armenian community in South Florida dates to the early 20th century. Its progressively rapid growth culminated in the establishment of a new church parish in the 1940's under the Eastern Diocese of the Armenian Church. Now with two Armenian churches – St. David Armenian Apostolic Orthodox Church and St. Mary Armenian Church – Miami's Armenian population is strong and growing.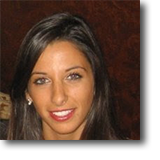 Caline Assilian
Co-President
Caline Assilian moved to Miami from California 5 years ago in 2010. She currently works as Director of Practitioner Development for Intentional Health & Wellness and as the Spa Director for exhale spa at the Loews Miami Beach Hotel. Caline earned her Master's degree in Traditional Chinese Medicine from the Pacific College of Oriental Medicine in 2007. She has been a Licensed Acupuncturist and Herbalist since then including a practice for 3 years aboard Celebrity Cruise Line ships. Prior to her career in holistic health she completed a Bachelor's degree in Business Administration from the University of San Diego.
Caline was born in London, England while her parents are Armenians from Cyprus and Syria. She loves to travel extensively around the world and learn about different cultures, including her Armenian heritage, and is thankful to be a part of the SOAR organization.
Marina Rakopyan
Co-President
Marina Rakopyan recently earned her LL.M degree in Intercultural Human Rights from St. Thomas University in Miami, originally from Armenia. She received her BA in Translation Studies (Armenian, Russian, English) from Yerevan State University in Armenia, Yerevan, and her MA in Human Rights in Yerevan State University/Tbilisi State University, where she was one out of ten who got full founded scholarship from European Union. During her time in Armenia she worked closely with 'Save the Children', and 'Sustainable Family' a non-profit organization dedicated to promoting foster care system in Armenia. Meanwhile doing her LL.M she worked at "Human Trafficking Academy" at St Thomas University and she was Executive Editor for 'Human Rights Law Review'. Currently she is working with America for Immigrant Justice.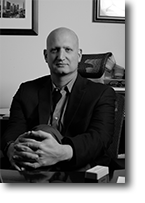 Mark Khachaturian
Dr. Khachaturian is the CTO of ARC Devices, Ltd since Oct of 2016 where he leads the research and development of multiple connected non-contact and light-touch vital sign measurement technologies. These technologies aimed at improving the safety, reducing the cost, and increasing the accessibility of health monitoring in the hospital and at home. Dr. Khachaturian was previously the VP of R&D at ABT Molecular Imaging where he lead the development of a small compact automated radiopharmaceutical production system for F-18 and C-11 based radio-pharmaceuticals. He holds the position of Science and Technology Advisor the CEO at ABT to support R&D projects and field issues. Prior to ABT, Dr. Khachaturian was the PET/MR Lead System Designer II at GE Healthcare, where he lead of the design and manufacture of the Signa® PET/MRI system and lead the design of the Discovery MR750w Resonance Module. Dr. Khachaturian received his PhD in Nuclear Science and Engineering from Massachusetts Institute of Technology (MIT) with a focus on medical imaging. He received his Bachelors of Science in Nuclear Engineering and Engineering Physics with a focus on radiation detection and measurement from the University of Michigan.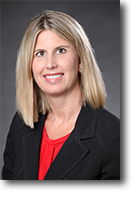 Tanya Racoobian
Tanya Racoobian is a Miami, Fla. native whose paternal grandparents Harry Racoobian and Satenig Chouljian Racoobian were Armenian Genocide Survivors. Tanya's great uncle Haroutun Chouljian established an endowment with the Armenian General Benevolent Union in honor of the assistance he and his sisters received upon immigration to the U.S. Baptized at St. James Armenian Church in Watertown, Mass., Tanya has had a lifelong interest in her Armenian roots.
Professionally, Tanya's 25-year career in public relations and integrated marketing communications has spanned the real estate, healthcare, technology and legal industries. For the last 14 years, she has worked for Baptist Health South Florida managing marketing and communications for Homestead and South Miami Hospitals and currently serves as senior content writer and editor. Her work has earned awards from the Florida Society of Healthcare Marketing and Public Relations, for whom she is a past president.
Tanya holds a Bachelor's Degree in communications from Florida State University, from where she graduated Cum Laude and played on the women's tennis team. Her past volunteer work includes Big Brothers Big Sisters and Save the Manatee Club. She is a Certified Yoga Teacher and the mother of two young boys.