Miami joined the SOAR family in August 2011. SOAR-Miami boasts an enthusiastic and diverse Board of Directors with a vast array of humanitarian experience. The establishment of the Armenian community in South Florida dates to the early 20th century. Its progressively rapid growth culminated in the establishment of a new church parish in the 1940's under the Eastern Diocese of the Armenian Church. Now with two Armenian churches – St. David Armenian Apostolic Orthodox Church and St. Mary Armenian Church – Miami's Armenian population is strong and growing.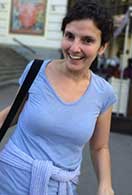 Gayane Sarkisyan
President
Gayane was born in Yerevan, Armenia, where she attended Physics-Mathematics High School at Yerevan State University. Gayane holds an MBA from Mays Graduate School of Business, Texas A&M University; Master of Science in Finance/Banking from Plekhanov Russian Academy of Economics, Moscow, Russia; and Bachelor of Science in Economics from Plekhanov Russian Academy of Economics. As a graduate exchange student, Gayane also spent six months at HEBO, the Institute of Higher European Studies at The Hague, Holland.
Gayane's work experience includes positions of a lead analyst at Hewlett-Packard Americas' Headquarters, Department of Strategy and Planning, and Tyco Flow Control, Worldwide Headquarters. She previously volunteered for Meals on Wheels, delivering food to disabled seniors in Greater Houston Area, and also volunteered as a 3rd Grade teacher at the Armenian Sunday School of St. Kevork Armenian Church, Houston, TX.
On a personal level, Gayane is a vivid lover of impressionism and fine arts, classical music, reading and international as well as domestic travel.
Zareh Hairapetian
Treasurer
Zareh is currently a software investor based out of Miami. He recently moved to the sunshine state from San Francisco where he spent two years as an investment banker at Moelis & Company focusing on technology companies. Zareh graduated with a B.S. in NanoEngineering from UC San Diego. Zareh spends his free time playing chess, going for runs in the city, reading stoic philosophy, and connecting with friends and family back in California.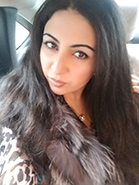 Margarita Banduanyan
Margarita was born and raised in Yerevan, Armenia and moved to New York City at the age of 17. She graduated with a master's degree in Global Affairs from NYU (class of 2020) and moved to Florida in July 2022. Margarita had previously been actively involved with the Armenian Relief Society as a Youth Representative to the UN and AGBU Young Professionals. She is a former professional ballroom dancer, which is now her hobby. Margarita currently works at a global IT company remotely and her passion is traveling. She speaks seven languages fluently. Margarita is very excited to join the SOAR team.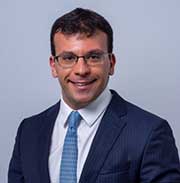 Michael Bezjian
Michael is a highly driven team player who is passionate about hard and impactful work and has a firm foundation for problem solving, delivering value, and leadership. His passion also extends to humanitarian work and charity.
He received his Undergraduate business degree in Finance and Masters of Science in Business Analytics from the University of Miami.
Michael is currently a Lead IT Business Analyst at World Fuel Services. He has worked with companies like NextEra Energy, Grant Thornton International, and the European Bank for Reconstruction and Development.
Michael's hobbies include value investing, exercise, travel, backgammon, reading, and writing.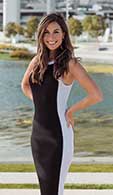 Christina Coleman
Christina Coleman is from Los Angeles, CA and recently moved to Miami, FL a year and a half ago.
Christina currently works for the Formula 1 Miami Grand Prix. She has worked for The Los Angeles Rams, Carolina Hurricanes and The University of Alabama football program. She graduated from the University of Alabama with a degree in Public Relations and Communication Studies in 2016.
Christina has always had a passion for getting involved and recently took more of an interest in Armenian causes after visiting Armenia with her family. She is excited to grow the Miami chapter and looks forward to all there is to come!
Christina's hobbies include value travel, reading, trying new restaurants and going to the beach.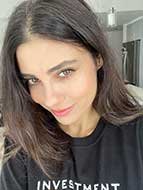 Lucy Hakobyan
Lucy Hakobyan was born in Yerevan, Armenia and moved to the US in 2015. She is a CPA with 7+ years of working experience in finance. She holds an MBA degree from American University of Armenia and a Bachelor's in Economics from Yerevan State University. She also attended online graduate courses at Louisiana State University.
Her career started at EY, in Public Accounting and continued at Citrix and now at Consensys Software. Lucy volunteered for multiple organizations throughout her career, with the most prominent ones being Children's Home Society and Sunrise Community in Florida.
Lucy's hobbies are diverse: she is an avid reader, a huge music fan, pianist, fashion enthusiast and blogger, and a travel and workout addict. In addition to that, she is very passionate about women's rights and animals.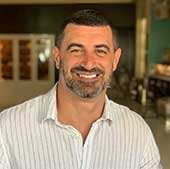 Levon Kezirian
Born in Aleppo, Syria, Levon Kezirian moved to Northern New Jersey at the age of five.  Growing up in New Jersey, he was very active in Armenian organizations such as AYF and Homenetmen as well as being an active member of St. Vartanantz Church in Ridgefield NJ.
After attending Rutgers University and working for various media companies in New York City, Levon moved to Miami in 2008.  With over 20 years of advertising/marketing experience, he is currently an Account Manager at NBC Universal, responsible for selling advertising and sponsorship opportunities for NBC/Telemundo television stations in Miami as well as across the country.
Having a paternal grandfather as a survivor of the Armenian Genocide, he has always had a strong passion and sense of pride of his heritage.
Since moving to Miami, Levon has been looking for ways to reconnect with the Armenian community so he is very excited and humbled to be joining the SOAR organization.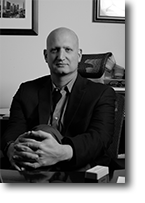 Mark Khachaturian
Dr. Khachaturian is the CTO of ARC Devices, Ltd since Oct of 2016 where he leads the research and development of multiple connected non-contact and light-touch vital sign measurement technologies. These technologies aimed at improving the safety, reducing the cost, and increasing the accessibility of health monitoring in the hospital and at home. Dr. Khachaturian was previously the VP of R&D at ABT Molecular Imaging where he lead the development of a small compact automated radiopharmaceutical production system for F-18 and C-11 based radio-pharmaceuticals. He holds the position of Science and Technology Advisor the CEO at ABT to support R&D projects and field issues. Prior to ABT, Dr. Khachaturian was the PET/MR Lead System Designer II at GE Healthcare, where he lead of the design and manufacture of the Signa® PET/MRI system and lead the design of the Discovery MR750w Resonance Module. Dr. Khachaturian received his PhD in Nuclear Science and Engineering from Massachusetts Institute of Technology (MIT) with a focus on medical imaging. He received his Bachelors of Science in Nuclear Engineering and Engineering Physics with a focus on radiation detection and measurement from the University of Michigan.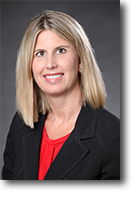 Tanya Racoobian
Tanya Racoobian is a Miami, Fla. native whose paternal grandparents Harry Racoobian and Satenig Chouljian Racoobian were Armenian Genocide Survivors. Tanya's great uncle Haroutun Chouljian established an endowment with the Armenian General Benevolent Union in honor of the assistance he and his sisters received upon immigration to the U.S. Baptized at St. James Armenian Church in Watertown, Mass., Tanya has had a lifelong interest in her Armenian roots.
Professionally, Tanya's 25-year career in public relations and integrated marketing communications has spanned the real estate, healthcare, technology and legal industries. For the last 14 years, she has worked for Baptist Health South Florida managing marketing and communications for Homestead and South Miami Hospitals and currently serves as senior content writer and editor. Her work has earned awards from the Florida Society of Healthcare Marketing and Public Relations, for whom she is a past president.
Tanya holds a Bachelor's Degree in communications from Florida State University, from where she graduated Cum Laude and played on the women's tennis team. Her past volunteer work includes Big Brothers Big Sisters and Save the Manatee Club. She is a Certified Yoga Teacher and the mother of two young boys.