SOAR - Melbourne Chapter
Melbourne joined the SOAR family in December 2016. The first Armenians migrated to Australia from Asia in the 1850s, during the gold rush and later from the 1915 Genocide and the Second World War. However, the majority came to Australia in the 1960s and 1970s from the Middle East, starting with the Armenians of Egypt after Nasser came to power. In the early 1990s, a small number migrated to Australia to escape the hardships in Armenia caused by the combination of the collapse of Soviet Union, the devastating Armenian earthquake of 1988 and the Azerbaijani aggression in Nagorno Karabakh.
The Armenian community in Australia is estimated to be 50,000 people who primarily reside in Sydney and Melbourne. In both, communities have established a number of organizations that cater ​to the educational, cultural, sport and welfare needs of the ​Armenian ​community.​ ​The Melbourne Armenian community, numbering upward of 10,0​0​0, has cultural cent​er​s, two Saturday language schools​,​ and ​the Armenian Apostolic Church of St Mary.​ ​The community takes pride in the significant contributions that have been recorded in politics, business, academia, sports and culture.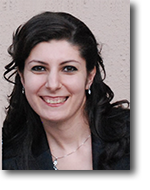 Bayzar Kurklu, MBBS, DipPracMgt
President
Bayzar was born and raised in Istanbul, Turkey. She feels a close connection to the cause of SOAR and its mission on a personal level as her father fell ill and died when she was 13. With the generous support of her extended family and the philanthropists supporting Surp Hac Tibrevank High School at the time, she was able to excel academically and graduated as the dux of her high school.
Her interest in science and passion for learning has led to her pursuing a career in medicine. Shortly after receiving her medical degree from Trakya University, Bayzar met her husband Ares and moved to Melbourne. After her move to Australia in 2008, she carried out cancer research at the Murdoch Children's Research Institute and the University of Melbourne. She has published her work in peer-reviewed journals and presented her findings at national and international conferences. She has recently completed a Diploma of Practice Management course and she is currently employed as a practice manager.
Bayzar's volunteer experience began in 2001 when she and her sister Leda decided to honour their late father by spending a summer as live-in supervisors and caregivers for children at Gazturman Gayan Children's Summer Camp. After the conclusion of the camp, Bayzar continued to mentor and council several of the troubled young women from the program. Over the course of the following years, she has volunteered at Surp Pırgiç Armenian Hospital as a medical student (2002-2006), Art and Humor Club of Trakya University (2003-2005), the Surp Hac Tibrevank Alumni Association (2005-2008) and St. Johns Ambulance of Victoria (2008-2010) in varying capacities – as a medical student, president, board member and first aider respectively.
As a paternal orphan herself, Bayzar has first-hand experience of how difficult and traumatic it can be for children to lose their parents, and of the importance of their having a safe and supportive environment during this difficult time. Thanks to the generous support of her extended family and the Armenian community, she has accomplished many things in her own life and now strives to give back with enthusiasm and confidence.
Adele Barnsley
Pic and Bio coming soon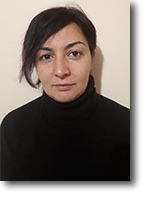 Evelina Gyulkhandanyan
Evelina Gyulkhandanyan holds an MA Degree in Sociology from Yerevan State University. She has worked in human rights and development for over 15 years. In 2008 she co-founded "Socioscope" NGO and directed it utill 2014, promoting democracy and development in Armenia and in the region. Since February 2014 she has been living and working in Melbourne, Australia with her husband Alex, daughter Mariam and son Mark.
Arpi Oksayan
Arpi was born in Istanbul and is married with one daughter and has had the recent addition of a grandson.
An Industrial Engineer by profession, she received her BS at Bogazici University in Istanbul, her MS and Professional Degree in Industrial Engineering at Columbia University NY. Arpi worked 11 years in Istanbul at a major construction company, moving to Melbourne Australia in 1995. She is currently self employed as a property developer.
Arpi strongly believes that in this world, where there is no equal opportunity, we should do as much as we can to close that gap. If we can in any way help to improve the chances of children born into disadvantageous conditions then it should be our duty to do so once the opportunity presents itself. Our reward would be once in a while a smile on their faces if we can help it.