SOAR - Marseille Chapter
Marseille joined the SOAR family in November 2015. Armenians in France are ethnic Armenians living within the modern republic of France. Like much of the Armenian Diaspora, most Armenians immigrated to France after the Armenian Genocide of 1915. After the end of the First World War, many survivors, including orphans, lived in the French-occupied part of the Ottoman Empire, Cilicia, and the future French Mandate territories of Syria and Lebanon. When French troops retreated in 1921 behind the present-day Turkish-Syrian border, most Cilician Armenians fled and resettled in refugee camps in Alexandria, Aleppo, Ainjar, and Beirut. From there, entire families fled to France. The Armenian refugees and orphans crammed into Turkey, Egypt and Lebanon, arrived by the boatloads to Marseille and journeyed to the mines and factories around Marseille, Valence, Grenoble, Lyon, and Paris. There, a quarter of a million Armenians settled into tight little communities of between 2,000 and 4,000 people. The foundations of the Armenian community in France had been set. Today, Armenian classes are organized in many localities with full bilingual kindergartens and primary schools near Paris and Marseille attended by several thousand children and youths.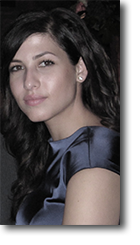 Christina Helvadjian
President
Christina was born and raised in Toronto. She has always sought to understand people and was able to achieve this by volunteering for and later collaborating with a wide array of nonprofit organizations. Her education in fashion and theater gave her a solid foundation to better understand business, establish trusting relationships and develop and successfully complete new projects. She now focuses on mentoring clients as a personal solutions consultant through her company Raw Generosity and is continuously developing innovative ideas. Christina is currently pursuing studies in Marseille to broaden her knowledge and strengthen her faith as she prepares for the next steps in her endeavours.
Christina speaks English, French and Armenian.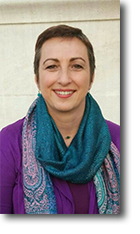 Isabelle Bagnoly
Isabelle was born in Alsace. At 13 years old, Isabelle became a Christian which was the beginning of her lifelong journey of service for people. She pursued studies in Strasbourg and has been a practicing midwife since 1991. Isabelle is also a writer for Portes Ouvertes which gives her the opportunity to correspond with people around the world who are persecuted, widowed and oppressed because of their faith. She also plays guitar, sings, writes music and is fluent in French, English and Spanish.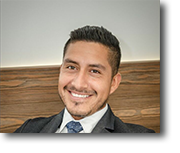 Jose Sanchez
Born in Ecuador, Jose always sought to venture out to understand the world around him. His entrepreneurial background in both the food and building industry have led him to understand the many successes and failures of life which enable him to teach and prepare others who are seeking to grow, search for and develop new skills.
Jose speaks Spanish, English, French and Portuguese.